'The green movement is a disinformation campaign'
Michael Shellenberger explains why climate change is not the end of the world.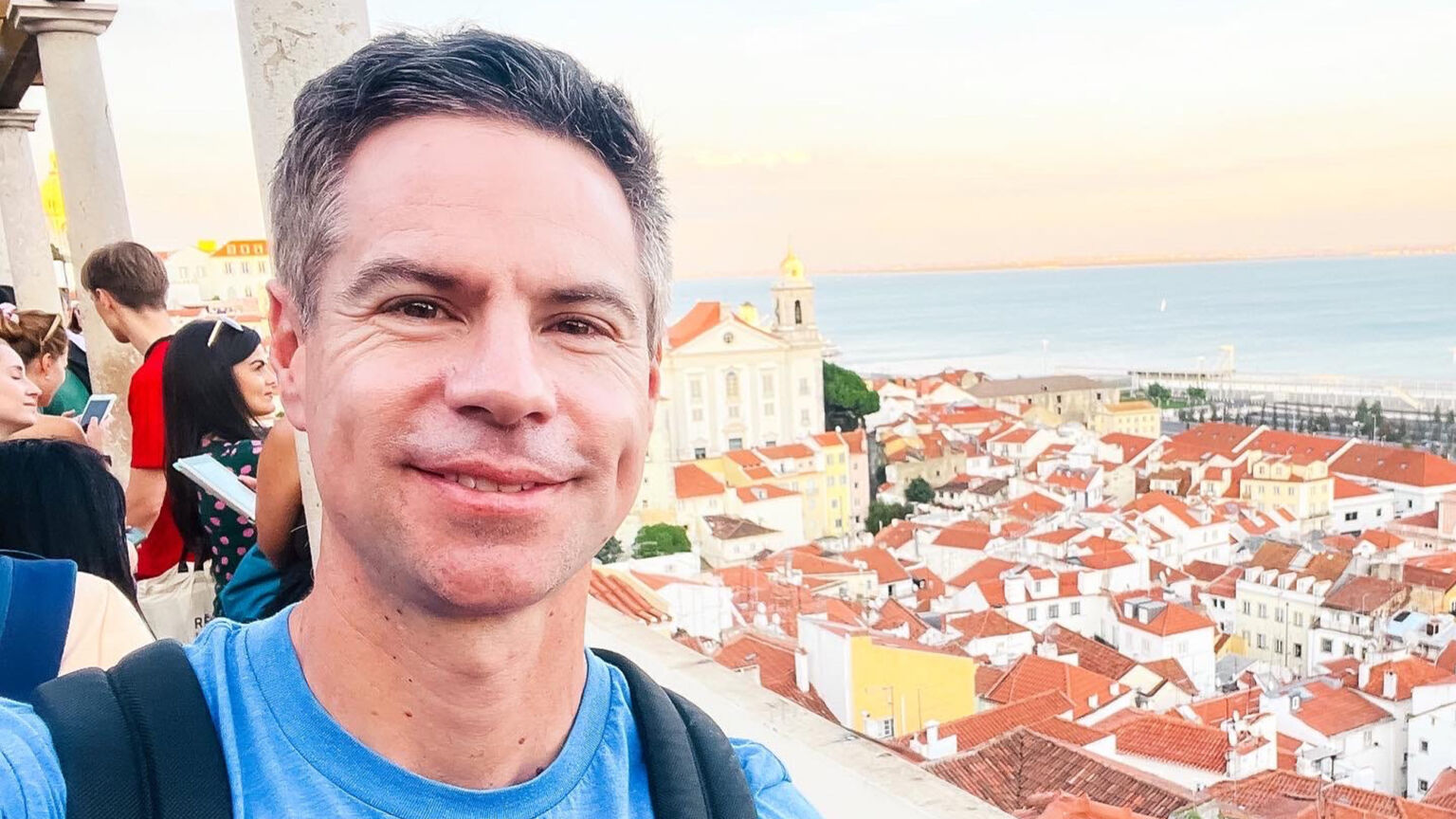 The planet is on fire – and it's all our fault. That has become the abiding mantra of the climate movement. This summer, wildfires from Greece to Hawaii have been portrayed as nature's punishment for mankind's polluting activities. Each disaster has been treated as a portent of the End Times. Reining in human development, we're told, is the only way to avert an even more serious catastrophe. But is there any truth to these apocalyptic claims?
Journalist and best-selling author Michel Shellenberger recently joined Brendan O'Neill to discuss all this and more in a special live episode of The Brendan O'Neill Show. Below is an edited extract from their conversation. Watch the full episode here.
Brendan O'Neill: The recent wildfires across Europe and America are held up by many as proof that Mother Earth is punishing mankind. Is this another example of disinformation from the climate-change lobby?
Michael Shellenberger: In this case, the word 'disinformation' is certainly accurate. It is a type of organised lying that needs to be disproved.
There has been a concerted effort since the 1990s to convince people that climate change is making natural disasters worse. Yes, there is some evidence that climate change is causing more heatwaves and changes to precipitation. But a disaster is defined by two things: deaths and costs. And we're not seeing an increase in either. In fact, deaths from extreme weather events have actually drastically declined over the past century. Only a few hundred people now die each year from natural disasters in the US, for example. So the climate movement is undeniably a disinformation campaign.
Michael Mann, a world-famous climate scientist, has claimed that the only way to prevent these catastrophic fires is by reducing carbon emissions and stopping global warming. That's just not true. We are not doomed to face out-of-control fires. And we're absolutely able to prevent these catastrophic blazes from spreading. In the recent cases in California, Greece and Hawaii, for example, it was bad fire prevention, bad forest management or bad grasslands management that played a key role. In the American cases, authorities failed to clear the area around electrical wires, which are often the trigger for fires. They also failed to stabilise electrical poles, which likely collapsed and contributed to the fires. Hawaii in particular did not have the proper kind of disaster preparedness, such as working sirens and widespread training, that would equip people to escape unharmed.
In the case of the Greek fires, we were told by the media that the main cause was climate change, then it emerged that arson was more likely to blame. Warmer weather isn't even a necessary factor. We've had catastrophic fires before, without high temperatures. Likewise, we can have higher temperatures and not have fires. This issue is fundamentally a question of land management and disaster preparedness.
Blaming climate change only serves the interests of powerful politicians. It allows them to cede responsibility for their own failures. Doing this also allows them to raise money and demand more subsidies for renewables.
At the same time, stirring up predictions of a secular apocalypse feeds people's spiritual needs. It encourages them to embody an almost superhero self-image. They want to be the ones to sound the alarm and ultimately harmonise humankind with nature. This narrative is powerful on a visceral level due to the incessant, hellish imagery that accompanies coverage of the so-called climate crisis. Telling people that they must play a role in avoiding the ultimate apocalypse serves a perfect storm of political, financial and spiritual interests all at once.
O'Neill: Many of these environmental groups, such as Extinction Rebellion, are increasingly fanatical in how they declare the coming of the End Times. What do you think drives this religious impulse?
Shellenberger: Part of it is a healthy desire to feel a sense of transcendence. This is what Ernest Becker called an 'immortality project'. We want to feel that our lives will make a difference, but that desire can quite easily become destructive or self-destructive. This is what we've seen with these new apocalyptic religions, particularly when it comes to climate change. I suspect that this largely stems from the decline of traditional religions and the collapse in meaning this has brought about.
After all, people may have stopped believing in God, the soul and the afterlife, but they still yearn for meaning, purpose and transcendence. That makes people vulnerable to the fantasy that they can save the world by importing solar panels made in China. This brings to life all kinds of purification rituals that have very little to do with serving humankind.
This speaks to a deep need to affirm a different set of positive values – a celebration of how humankind is special, creative, wonderful, constructive and loving. We need to affirm civilisation, too. Because if we love humanity, we must love civilisation and the way in which it enables us to protect all people – especially the vulnerable, the poor and the marginalised. If you're pro-human, you have to be pro-civilisation. That means being in favour of all the basics, from cheap and abundant energy to the expansion of freedom and human flourishing.
We've found ourselves in a really dark, nihilistic place, characterised by repugnant new religions. A pro-human vision of humankind and civilisation needs to be urgently articulated. Otherwise, the future is going to look a whole lot darker than the nihilism and apocalypticism we are facing even now.
Michael Shellenberger was talking to Brendan O'Neill on The Brendan O'Neill Show. Listen to the full conversation here:
To enquire about republishing spiked's content, a right to reply or to request a correction, please contact the managing editor, Viv Regan.