The trans takeover of the NHS
Despite the planned closure of the Tavistock, the health service is still in thrall to gender ideology.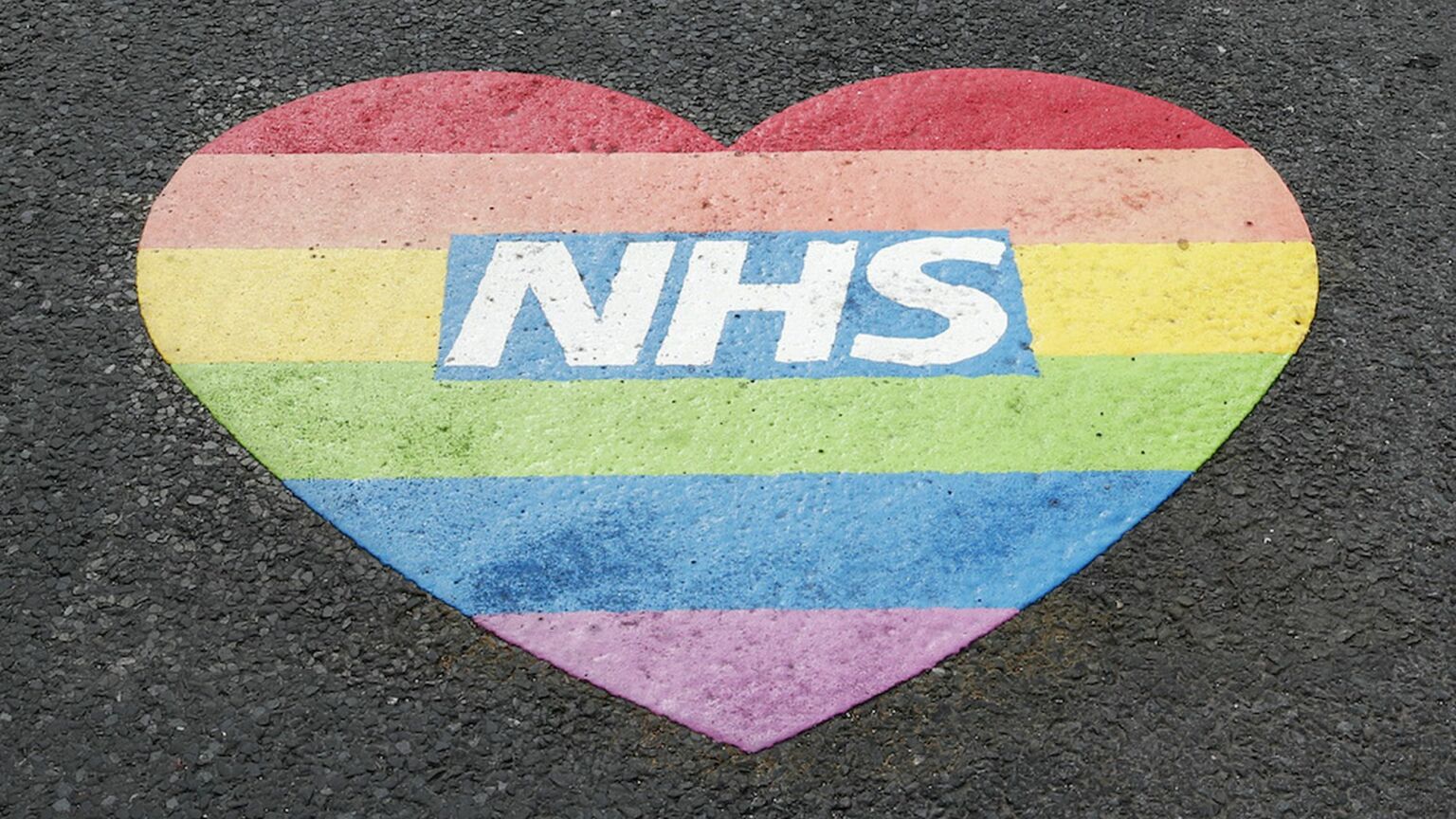 When the closure of the Tavistock clinic was announced last year, it appeared as if the tide might be turning against gender ideology in the NHS. However, there are reasons to be deeply concerned about what might come next. The trans takeover of the healthcare system seems to be continuing at pace.
Currently, the NHS's Gender Identity Development Service (GIDS), run by the Tavistock and Portman NHS Foundation Trust, is England's only specialist clinic for gender-identity issues in young people. When it finally closes its doors in March next year, multiple regional centres in existing children's hospitals will take its place.
After the publication of Dr Hilary Cass's damning interim report last year, it was hoped that there would be radical changes in the way the NHS treats gender-confused children in these new centres. Among other things, the report recommended that doctors prescribe puberty blockers less liberally and focus instead on addressing any underlying mental-health issues that a child might be dealing with.
Unfortunately, many of these recommendations are unlikely to be realised. For one thing, it emerged earlier this month that the new regional centres will continue to offer treatment to children as young as seven. This is a problem, even if these clinics end up taking a more cautious approach to puberty blockers and hormones than the Tavistock did. As former Tavistock governor-turned-whistleblower Dr David Bell told the Telegraph, the very act of 'Labelling [a child's] problem as a "gender problem" can easily be the first step on a pathway to medical transition'.
What's more, it is hard to see how these new clinics will overcome the institutionalisation of gender ideology in the NHS more broadly. Just take a look at Great Ormond Street Hospital (GOSH), where one of the new regional centres will be located.
Last week, The Times reported on guidance given to GOSH employees that suggests this is a hospital in thrall to gender ideology. A trans campaign group called Global Butterflies was brought in back in 2022 to instruct staff on trans issues. It informed staff that there are over 150 ways of expressing one's gender identity. It also warned employees that they should be wary of gender-critical arguments about 'detransition[ers], puberty blockers and restrooms'. Despite the mounting evidence that children who are medically transitioned will change their minds when they grow up, that puberty blockers have many misunderstood and under-researched long-term consequences, and that predatory men will identify as women to gain access to female spaces, Global Butterflies taught GOSH staff to dismiss these concerns as 'fake issues'.
Unfortunately, it's a similar story in hospital trusts across the country. A recent report from Policy Exchange focusses on the Royal Free Hospital in London and paints a picture of an NHS that puts appeasing trans activists ahead of providing proper patient care. In notices across the Royal Free, titled 'Seven ways to be a good trans friend', staff were told that asking basic questions like 'what is your name' and what genitals a patient was born with is 'inappropriate' and could be construed as transphobic. How doctors are supposed to treat patients without knowing these often vital details is not explained.
These kinds of woke initiatives are not confined to the Royal Free Hospital. The Daily Mail reported this week that 77 hospital trusts in England are now part of the NHS Rainbow Badge scheme. This functions as a rating system for how 'trans-friendly' a hospital is. It is led by trans-rights organisations like the LGBT Foundation and Stonewall. The scheme urges hospitals to remove 'gendered' words and phrases, for instance, by encouraging staff to refer to maternity-ward patients as 'clients' rather than 'mothers', and to remove 'women's health' as a descriptor for services like cervical screenings.
Under the Rainbow Scheme, the Royal United Hospitals Bath NHS Foundation Trust scored zero out of five. Apparently, this is because the trust used the word 'mothers' without offering any gender-neutral alternatives. Worse still, according to the Rainbow Scheme, staff surveys revealed that the trust had an 'unusually high number of homophobic and specifically transphobic views'. In reality, many of these 'transphobic' comments were simply employees lamenting that the NHS is focussing so much on gender ideology and so little on patient welfare.
Sadly, it has become abundantly clear that the NHS has been captured by gender-identity ideology. This has led women to be erased from women's healthcare, while young children have been encouraged down a pathway to irreversible medical transitioning. The Tavistock clinic may be closing its doors, but the rot at the heart of the NHS remains.
Lauren Smith is an editorial assistant at spiked.
To enquire about republishing spiked's content, a right to reply or to request a correction, please contact the managing editor, Viv Regan.