The end of Françafrique?
The coup in Niger could spell the demise of France's neocolonial project.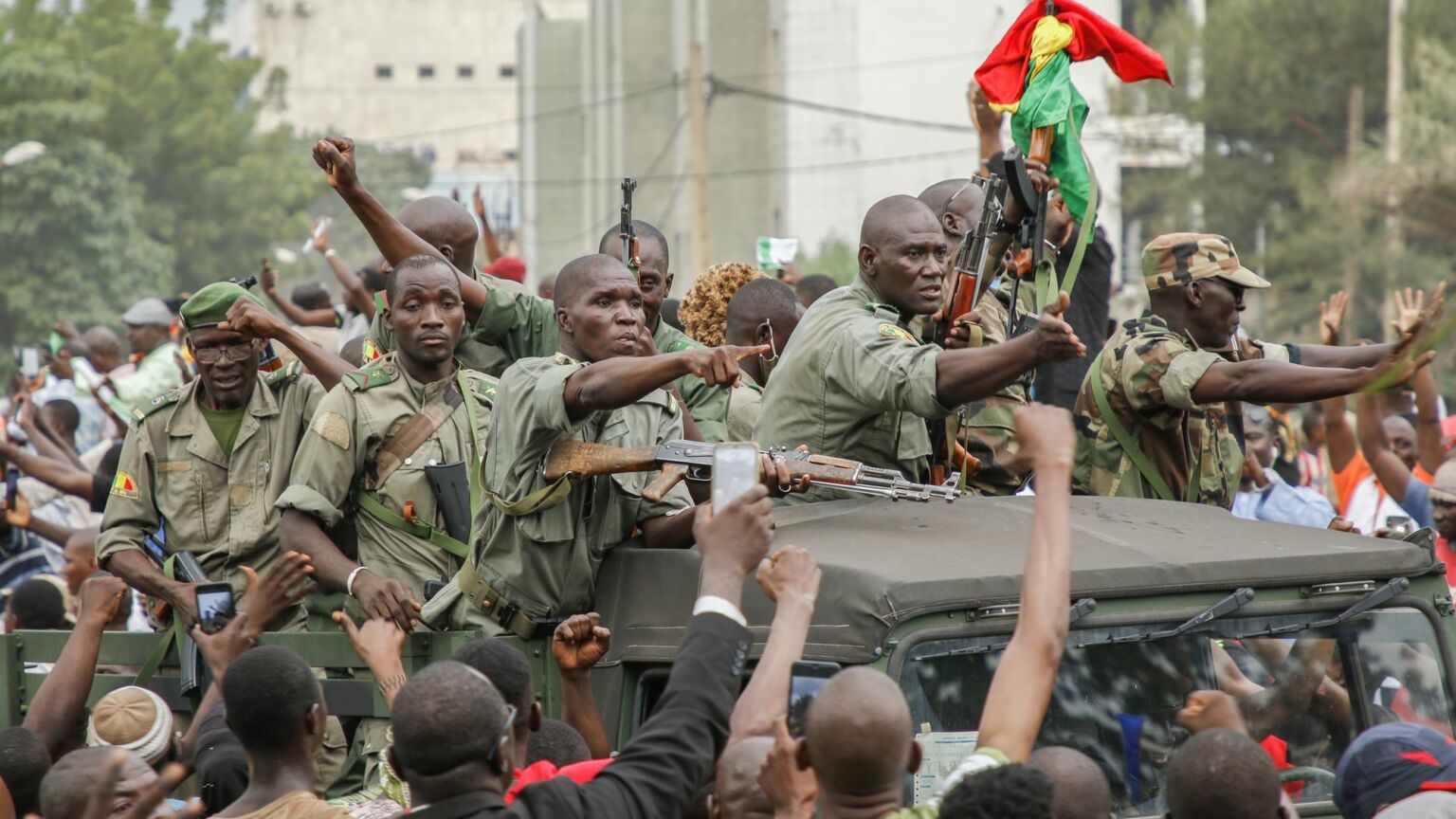 African wars were an essential part of the age of empire. The first were linked to invasion and conquest, the next to the quelling of revolts, and then there were armed liberation struggles. France was one of the most ruthless military colonisers, prosecuting savage conflicts across the African continent. Its most famous army units – most notably the Foreign Legion – sealed their reputations defending stolen African outposts.
As a huge swathe of Africa once again appears to be on the verge of war, it is no surprise, then, to find France back at the centre of the maelstrom. Tension is highest right now in Niger, the former French colony, where a democratically elected government headed by President Mohamed Bazoum, and still fervently supported by Paris and the West, was deposed by a military junta at the end of July.
Neighbouring states belonging to the Economic Community of West African States (ECOWAS) have threatened to attack the Nigerien coupists, led by General Abdourahamane Tchiani. Such an intervention could easily be backed by the French, who retain a 1,500-troop garrison and airbase in Niger, but they have so far kept their powder dry.
If this changed, and the shooting started, then the French military would be up against fighters sharing a visceral opposition to Françafrique – the neocolonial system set up in sub-Saharan Africa following the collapse of the official French Empire in the mid-20th century. Françafrique encompasses a range of ties, from economic to security ones, that are all centred on Gallic values, including the French language.
Niger, a country rich in uranium and gold, is typical of the allegedly independent nations France wanted to hold on to through Françafrique. Beyond its natural wealth, Niger is of massive strategic importance to France, especially in the fight against terrorist militias, such as al-Qaeda.
There is no doubt that the French still view Africa as their pré carré, or backyard. The ongoing covetousness of the self-styled Gendarme of Africa is now made even more dangerous by the sight of other powers moving into France's sphere of influence. Chinese, Russian and Turkish troops are just some of those on the ground across the massive Sahel area, stretching thousands of miles east to west, between Eritrea and Senegal.
The problem for France and its Western allies, including the US, is that their enormous aid programmes – some $2 billion a year in development assistance to Niger alone – have not made them any more popular. Massive youth unemployment and an illiteracy rate of 60 per cent are just some of the endemic problems that are blamed on former colonial masters and their associates. The US maintains around a thousand military personnel in Niger.
This explains all the Russian flags and cries of 'Up Putin!' when a mob attempted to sack the French Embassy in the Nigerien capital of Niamey last month. It is too early to talk about a new Scramble for Africa – the violent acquisition of large chunks of the continent by imperialist European countries following the infamous Berlin Conference in 1884-85. But questionable regimes are certainly longing to exploit new power vacuums, and to replace the French.
Speaking on TV, Tchiani said of any combined invasion involving overseas and African nations: 'If an attack were to be undertaken against us, it will not be the walk in the park some people seem to think.' Many believe that such bellicosity cannot be matched by French president Emmanuel Macron, who has no stomach for a proper fight. Paris senators alongside 94 members of the the National Assembly have already criticised Macron's overriding policy of retreat, suggesting that France is doomed to be 'erased' from the African continent.
Referring to upheavals in various states that have led to planes packed with expats jetting back to Paris, the parliamentarians wrote in a letter to Le Figaro earlier this month: 'Today Niger, yesterday Mali, the Central African Republic and Burkina Faso have rejected France, French forces, and French businesses.' The letter added: 'Isn't it time to reset our vision of Africa and its relations with France? It probably is when Africa, a friendly continent, no longer seems to understand France and contests its role and presence more and more.'
Such an assessment of Macron's Africa policy will be welcomed by the likes of Russia and China. In this sense, yet another horrific war in Africa could be the final undoing of the entire Françafrique project.
Nabila Ramdani is a French journalist, broadcaster and author of Fixing France: How to Repair a Broken Republic, published by PublicAffairs and Hurst.
To enquire about republishing spiked's content, a right to reply or to request a correction, please contact the managing editor, Viv Regan.