From Libya to Niger: how the West sowed chaos in the Sahel
The coup in Niger is the latest unintended consequence of 'humanitarian interventionism'.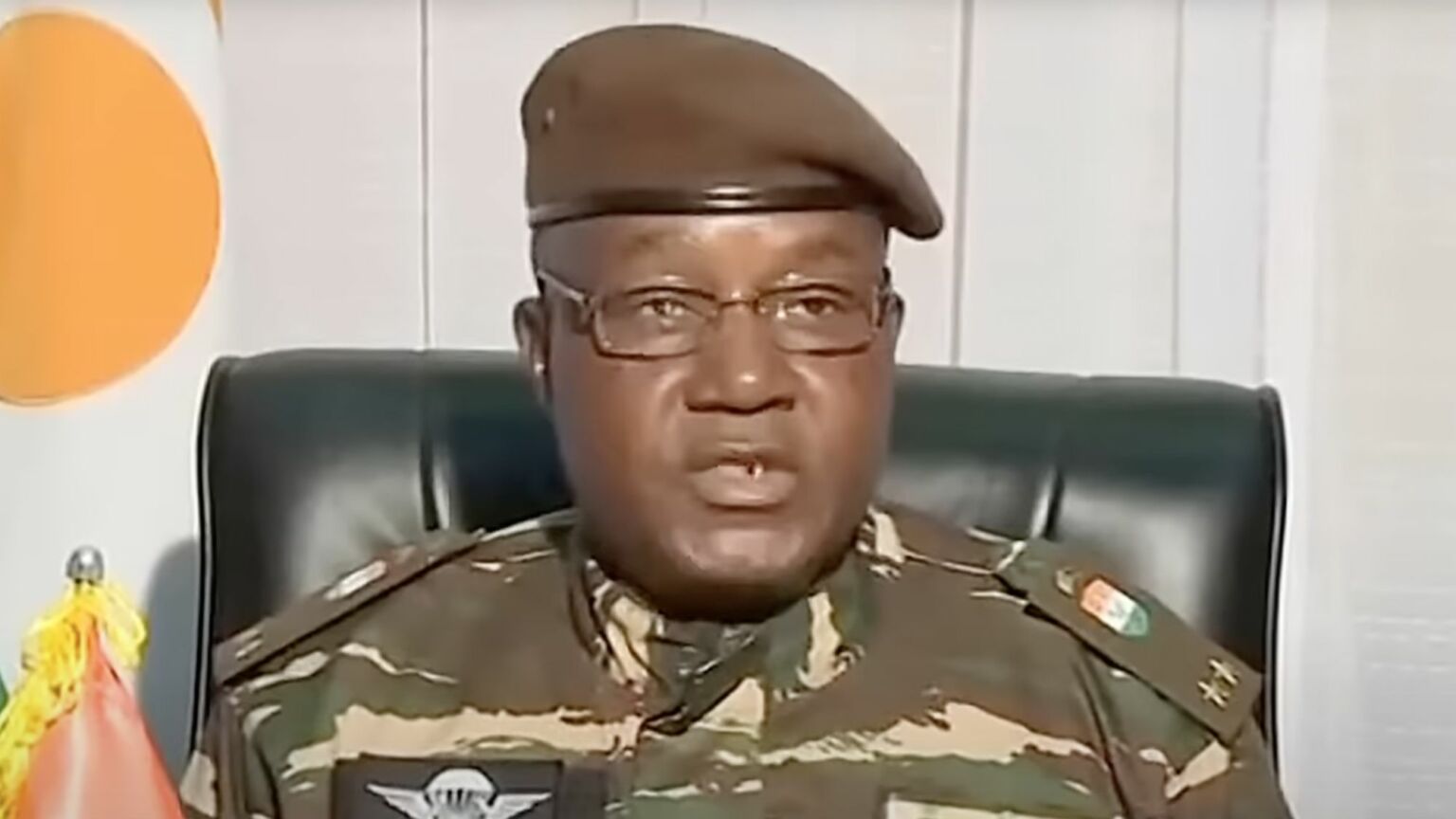 The coup in Niger at the end of July marks the latest in the decade-long wave of military takeovers that has washed over the Sahel – that semi-arid band that stretches across Africa, from the Atlantic coast of southern Mauritania to Sudan in the east.
There are undoubtedly internal political drivers behind the particular putsch in Niger, just as there were in Chad (2021) or Mali (2012, 2020 and 2021). It has been reported that elected president Mohamed Bazoum was planning to reform the Nigerien military high command. And so, fearing for their future, General Tchiani and other senior military figures took preemptive action, deposed Bazoum and seized power. It's also worth noting that Tchiani has previous, too, having been implicated in a failed coup in 2015.
Yet while internal intra-elite power struggles have undoubtedly played a role here, it's difficult not to see the coup in Niger as part of a region-wide phenomenon. After all, what's happening in Niger at the moment resembles what has already happened in Niger's neighbours, Chad, Burkina Faso and especially Mali. In each, military leaders have seized power in response to what each invariably calls the 'deteriorating security situation'.
And they're not wrong. These Sahelian, West African states are in the grip of a broad, largely Salafi-jihadist insurgency. Drawing on and exploiting often long-standing local grievances, the likes of Jama'at Nasr al-Islam wal Muslimin (a coalition of al-Qaeda affiliates), Boko Haram and an assortment of Islamic State spin-offs dominate northern Mali, large swathes of Burkina Faso and the western (Tillabéri and Tahoua) and southern (Diffa and Maradi) regions of Niger. Thousands upon thousands of people are being killed each year in what amounts to a region-wide conflict. According to one recent study, 'the Sahel now accounts for nearly half of the world's terrorism deaths' – more than the Middle East, North Africa and South Asia combined.
That is what is happening in the Sahel right now. Each coup can be seen as a desperate attempt to assert some semblance of state power over the increasingly lawless borderlands and peripheries of these nations. It also explains why each coup leadership has invited in the Russian mercenary organisation, Wagner. This paramilitary group offers a brutal means to achieve state ends. Indeed, Wagner is already said to be responsible for several atrocities in Mali and beyond.
The instability and disorder may be region-wide. And the local grievances may be deeply rooted. But the source of the Sahel's unravelling over the past decade does not lie in the Sahel. It lies principally in the West – in the metropoles of Paris, London and Washington, DC. That's because the turmoil that is now engulfing Niger, Mali, Burkina Faso and so on has its roots in the Franco-British-led, US-supported intervention in Libya in 2011.
That fateful decision to impose a no-fly zone over Libya in 2011, that decision to effectively support the overthrow of Libya's tin-pot dictator, Colonel Gaddafi, unleashed the forces that are now tearing the region apart. Gaddafi's regime was no doubt oppressive. But it was also just about the only thing holding the Libyan state together.
By removing Gaddafi, the West effectively destroyed the Libyan state, and fuelled the nation's descent into a still-ongoing civil war. Libya's collapse also plunged its southern neighbours into the turmoil in which they now find themselves. Its first effects were visible in Mali, when Tuareg fighters, hitherto employed by the Libyan state, returned home to Mali and reenergised the long-simmering Tuareg insurgency in Mali's north in 2012.
The effect of Libya's collapse and descent into intra-militia conflict was always going to affect all of its southern neighbours. It created an ungoverned, lawless space, in which violent, largely Salafist militancy flourished, alongside gun-running and drug-trafficking. And this violent militancy then fuelled and mapped on to the latent grievances of certain peoples in the states of the Sahel, from the Tuaregs in Mali's north to the long-ignored Fulani herders of Niger's pastoral backwaters.
Over the past decade, the West's blundering and unwitting destruction of Libya has played out like a slow-motion calamity. It has eaten away at the integrity of neighbouring states, fuelling local opposition and secessionist movements. And it has prompted the desperate militarisation of the Malian, Burkina and Nigerien states – their respective armies have grown several-fold over the past decade. Now it has pushed these faltering states into the arms of cynical mercenary groups like Wagner.
What's worse, the Western, French-led intervention didn't stop at Libya. It morphed into an ever-expanding region-wide 'counter-terrorist' effort. This began with France's Operation Serval in Mali in 2013, later re-named Operation Barkhane, which involved several thousand French troops in combat with militants in Mali, Chad, Niger and Burkina Faso. By the mid-2010s, French military intervention had been absorbed into both the Multinational Joint Task Force and the UN Multidimensional Integrated Stabilisation Mission in Mali (MINUSMA). It meant that by the start of this decade, France, alongside the US and several regional actors, were embroiled in a Sahel-wide counter-insurgency effort. The US even planned to build a $110million drone base in Niger to wage remote war on various jihadist groups. That is now highly unlikely to ever see the light of day.
If the Western intervention in Libya kickstarted the instability, the subsequent efforts to contain it have only caused it to spread. And no wonder. Western cross-border intervention has continued to undermine existing states. It has involved taking sides in civil conflicts. As a result, it has provided an object of local resentment and turned into a useful recruitment tool for jihadists. Indeed, local reports of international forces killing civilians, including a French fighter jet bombing a wedding in Mali in 2021, made for particularly grim headlines.
It is difficult to overstate the desperate plight of the Sahel right now. There are reckoned to be over two-and-a-half million displaced people in one of the most impoverished regions on the planet – a region now wracked by ethnic clashes and jihadist violence. The military seizures of power in Mali, Burkina Faso, Chad and now Niger may well look like an 'epidemic of coup d'états' to UN secretary general Antonio Guterres. But they are better grasped as symptoms – symptoms of the political turmoil and instability unleashed by a singularly catastrophic Western intervention.
The people of the Sahel need so many things right now. But above all they need what the 20th-century anti-colonialist movements promised – that is, secure, sovereign nation states. For that, they need to free themselves from Western intervention just as much as from Wagner.
Tim Black is a spiked columnist.
To enquire about republishing spiked's content, a right to reply or to request a correction, please contact the managing editor, Viv Regan.