Germany has fallen to green dogma
Now even discount supermarkets are hiking their prices at the behest of environmentalists.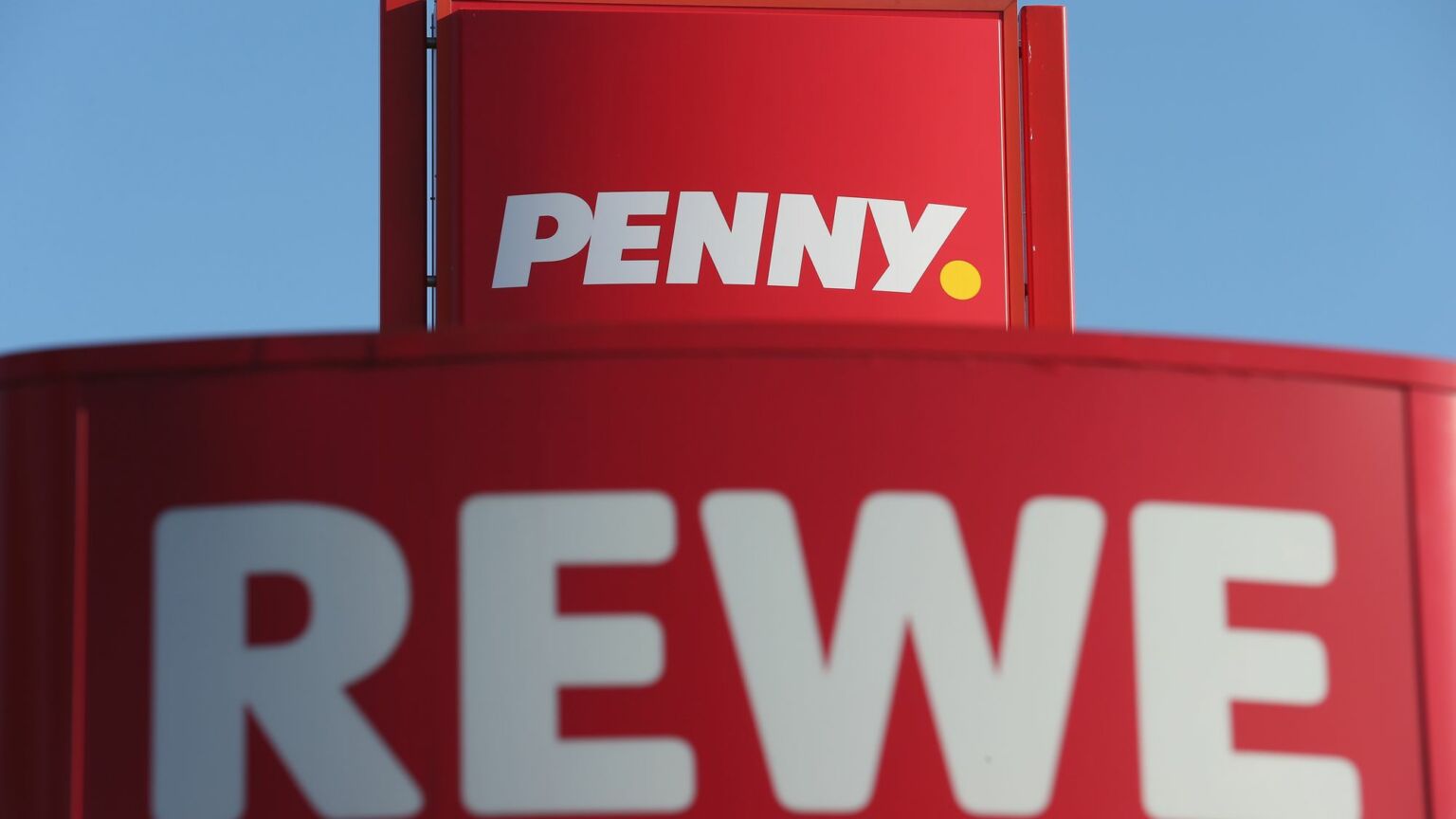 I have long been convinced that one of the reasons why fascism never had a chance in Britain was due to the predispositions of her people. If nothing else, the theatrics employed by Hitler and Mussolini just seemed too weird and downright ridiculous to the British.
PG Wodehouse captured this perfectly in an exchange between a British wannabe fascist, Roderick Spode, and Bertie Wooster: 'The trouble with you, Spode, is that just because you have succeeded in inducing a handful of half-wits to disfigure the London scene by going about in black shorts, you think you're someone.'
I don't intend to liken fascists to environmentalists, but Brits have at least expressed a similar, visceral distaste for the theatrics of eco-activist groups in recent years. Marching in black 'footer bags', pretending to be the voice of the people, is just as ridiculous as holding up traffic in an orange 'Just Stop Oil' t-shirt.
The environmental movement becomes more absurd by the day. The Guardian's George Monbiot, for instance, has just called for the reintroduction of deadly wolves and lynxes to Great Britain, in order to manage a surging deer population. One can only hope that this call to action will have about as much success as his campaign against meat, milk and eggs, which Monbiot is convinced are an 'indulgence' humanity can no longer afford.
Sadly, the same is not true in Germany, where the elites are all too keen to humour even the most extreme climate fanatics. German discount supermarket Penny recently decided to increase the prices of its meat and dairy products, to include the environmental costs incurred in their production, as part of a week-long experiment. The price of frankfurter sausages rose from €3.19 to €6.01. The price of mozzarella rose by 74 per cent, to €1.55. And the price of fruit yoghurt rose by 31 per cent, from €1.19 to €1.56.
While the usual suspects in the establishment are clearly excited by this idea that in the future even shopping at a discount shop might become the preserve of the rich, average Germans are less pleased. Germany's public broadcaster, WDR, asked Penny customers what they thought about the price-hike experiment. Due to a lack of enthusiasm from shoppers, WDR decided to have one of its employees cosplay as a happy shopper. That taxpayer-funded broadcasters now have to resort to outright fraud in order to drum up support for idiotic climate action tells you everything you need to know.
Greens often cite polls showing public support for Net Zero and other punishing environmental policies. But these polls are all tainted by social-desirability bias. Plus, when voters are asked if they are willing to foot the bill for the 'green transition', they invariably say no – and with good reason. Why should their lives have to get worse in order to 'save the planet'?
Germany's fake-shopper scandal raises an important question. Is it really the job of public institutions to shame and blackmail the population into accepting deteriorating living standards? It is easy for a Bank of England economist to say that we have to accept that we are getting poorer, because he isn't really part of that 'we'. Similarly, doubling the price of groceries in the name of the climate might be an irritation for the rich, but for ordinary people it poses an existential threat.
It seems to have dawned on some members of the elite that most people will not volunteer for a reduction in their living standards. And so the state is intent on forcing them. German weekly newspaper Die Zeit, which is considered the most sophisticated German-language publication, recently asked its readers to submit suggestions about what precisely the government should ban in order to avoid 'climate sins'.
It is hard to think of a better symbol of a detached elite, saturated with contempt for the average person. Here we had a newspaper, which caters to those highest up on the socioeconomic ladder, running a competition to work out how best to take away the few remaining pleasures the middle and working classes enjoy. Among the most popular suggestions were bans, penalties and punitive taxes on everything from flying to driving to eating meat. Of course, these suggestions came from people who could easily afford sky-high food prices or airfares.
One of the most vocal proponents of a ban on domestic flights is German climatologist Hans Joachim Schellnhuber – often nicknamed 'the climate pope'. He was recently caught red-handed on a short-haul flight from Berlin to Munich. He was giving a presentation to the association of German carpenters, a task apparently so important that neither travel by train nor a presentation by Zoom were acceptable alternatives. Just like the Renaissance popes of old, Schellnhuber prefers to preach water while he himself sticks to wine.
Examples of such brazen eco-hypocrisy abound. New Zealand climate activist Izzy Cook was widely mocked recently for complaining about people flying to Fiji, after having flown to Fiji herself a few months earlier. Similarly, two German activists missed their court date for blocking traffic because they were on holiday in Bali. And who could forget Greta Thunberg's botched yacht stunt in 2019, where she insisted on sailing from Europe to New York to attend UN climate talks, only for it to be revealed that an entire crew was flown into New York in order to sail the yacht back to Europe.
At least the British people still seem capable of spotting a grift when they see one. I have no such hope for Germany.
Ralph Schoellhammer is an assistant professor in economics and political science at Webster University Vienna.
To enquire about republishing spiked's content, a right to reply or to request a correction, please contact the managing editor, Viv Regan.