The callous authoritarianism of the trans ideology
Women have been blocked from accessing medical services for expressing gender-critical beliefs.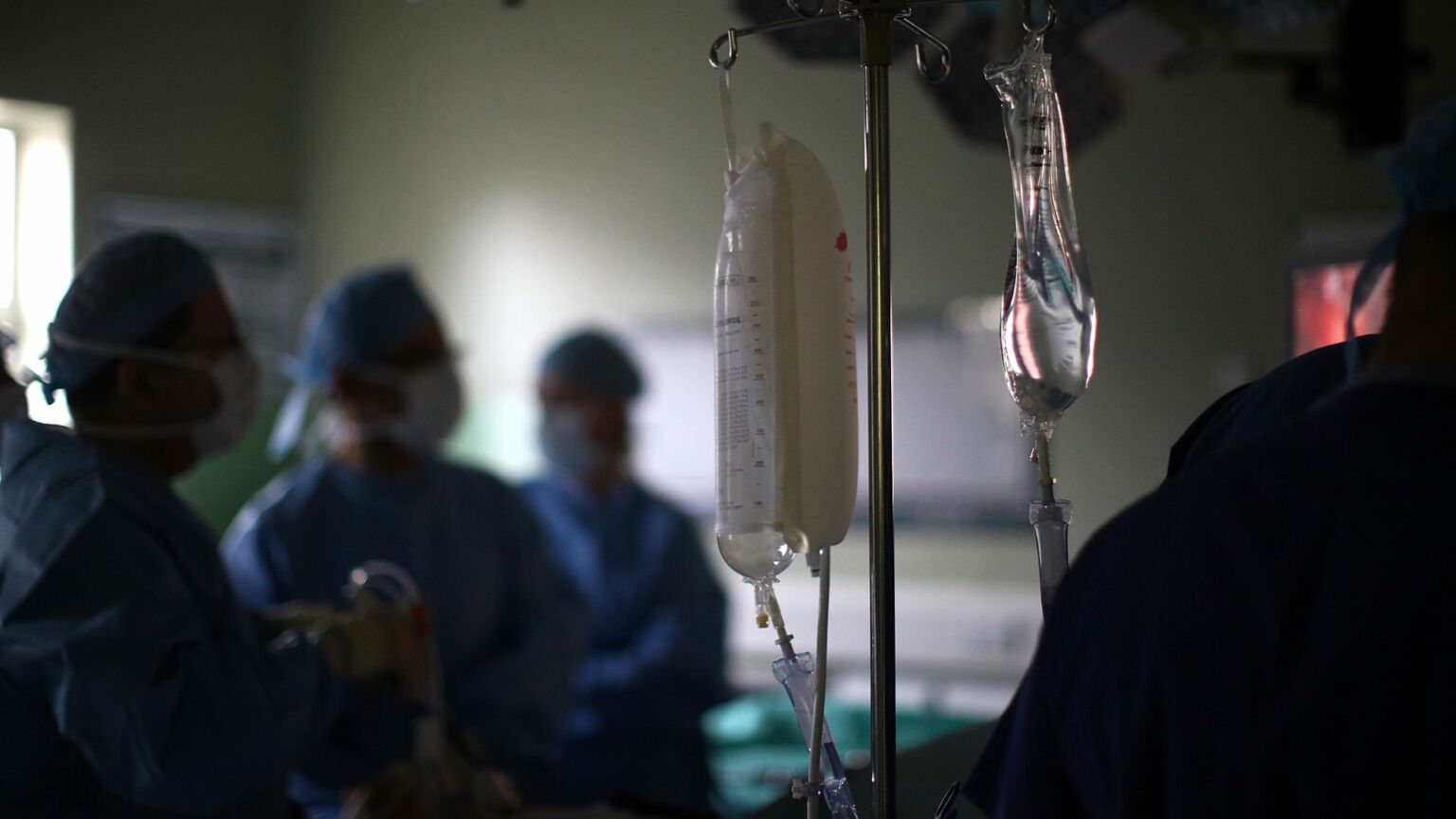 The gender ideologues have found yet another arena in which to bully, frighten and punish women who speak out about their rights. Now they are coming for our medical care.
Two recent reports – one from Portland, Oregon and the other from London – describe how two women, one with breast cancer and the other requiring an operation, were dropped by the medical facilities tasked with treating them, as punishment for expressing their gender-critical beliefs.
If this news surprises you, it shouldn't. This is merely the latest in a long line of offences perpetrated upon women under the guise of 'inclusivity' – inclusivity, in this case, refers to the inclusion of men who identify as female in women's private, intimate and even medical spaces.
In Portland, a woman called Marlene Barbera sent a message to the office of her primary-care physician, objecting to a trans flag in the clinic's waiting room. Reduxx, a feminist website that broke the story earlier this month, obtained a copy of her message to her doctor, sent late last year. In it, Barbera wrote that she had been 'threatened on Twitter by trans activists with rape and death – so it is daunting to go for medical treatment with that banner proclaiming that what I am, an adult human female, is a mere opt-in category for any gender non-conforming male and not a reality'. 'May I please have a telephone appointment to discuss how I may access your medical care without walking under a banner that seeks to negate all I am?', she asked.
Barbera is being treated for breast cancer and, according to Reduxx, is undergoing a double mastectomy later this month. Apparently, that was not enough to spare her the opprobrium of staff at the Richmond Family Medicine Clinic once they had got wind of her objections to the trans flag.
In late June, she received notice from the Oregon Health Science University (OHSU), which oversees her GP clinic, that she was being cut off from accessing its healthcare services 'because of ongoing disrespectful and hurtful remarks about our LGBTQ community and staff'. It wasn't just her own local clinic she was barred from, either. In an email, OHSU's practice manager wrote: 'Please note that you are also now dismissed from all OHSU family-medicine clinics, including immediate-care clinics.'
Similarly, the Telegraph reported this week that a former solicitor called Teresa Steele had a complex abdomen operation cancelled last October by the Princess Grace Hospital in London, which specialises in women's health. Before attending the hospital for her first assessment, she specifically asked for single-sex facilities. But when at the hospital, as she underwent a pre-op assessment, a male trans nurse not involved in her care entered her private room. When she complained about this, the hospital cancelled her operation. The hospital's CEO then sent Steele an email to make clear that 'we do not share your beliefs and are not able to adhere to your requests'. The Telegraph has also seen emails between hospital staff that described Steele's request for single-sex care as discriminatory.
Let me be very clear: I wouldn't care if either of these women thought that Pol Pot was a nice guy or that Hitler wasn't wrong about everything. Nothing, absolutely nothing a person believes should ever be used as the basis for the denial of medical care. But these women were not crazed defenders of genocidal maniacs. Their only 'crime' is that they refuse to pretend that men can be women.
The gender front in culture war has become a scorched-earth wasteland, where no reasonable, reality-based person can stay for long. Gender is the tip of the spear in a battle for our minds – our psyches, even – and that spear is being thrust over and over into the dignity and safety of women and children.
Worse still, time and again, those tasked with a duty of care for the vulnerable have acceded to the most unhinged demands of the trans lobby. This has been affecting women at the bottom of the socio-economic ladder for some time. Women in prisons and in homeless shelters have been forced to share cells, rooms or even showers with men who say they are women. Often, these men have a history of sexual assault or mental illness, but the authorities don't seem to care about the risks they might pose to women.
In the greatest of all possible ironies, the Oregon Health Science University, the entity that informed Marlene Barbera its clinics would no longer be treating her, proclaims in a banner headline on its website that it is 'Building an OHSU where all feel welcome'. Well, all except a woman suffering from breast cancer who believes in biological reality.
The OHSU homepage also states: 'Our new Health Equity Organisation is working with the community to bring Oregonians equal access to health care.' Need I come up with a pithy phrase to point out the glaring, appalling, eye-watering, hypocrisy at work here? Or does it write itself?
As for Teresa Steele's case, do I really need to point out the deep vulnerability that any person feels when they are expecting to have surgery? Do I need to spell out that an unwell woman should have a right to a private, single-sex space, where a man 'wearing a blonde wig and bright scarlet lipstick' is forbidden from entering?
The Princess Grace Hospital at least had the good grace to apologise to Steele, reschedule her operation and even reconsider its policies. 'The privacy and dignity of our patients is incredibly important, and we are in the final stages of reviewing our policy on this', a spokesperson told the Telegraph. But that's not the end of the matter. Steele has since claimed that the ordeal 'endangered' her life. Just days after her original operation was cancelled, she developed an abscess, likely from the stress. This meant she had to wait for several months, in agonising pain, before her operation could be rescheduled. This is what can happen when protecting men's feelings is considered more important than protecting women's health.
The hospital was right to make amends, of course. But the deeply concerning fact remains: walking among us today are people in positions of power who think that medical care – life-saving medical care – should be contingent on holding the 'correct' beliefs. If that isn't a wake-up call to the authoritarianism we face, then I don't know what is.
Jenny Holland is a former newspaper reporter and speechwriter. Visit her Substack here.
To enquire about republishing spiked's content, a right to reply or to request a correction, please contact the managing editor, Viv Regan.