Why is Costa celebrating top surgery?
The corporate world has been captured by trans ideology.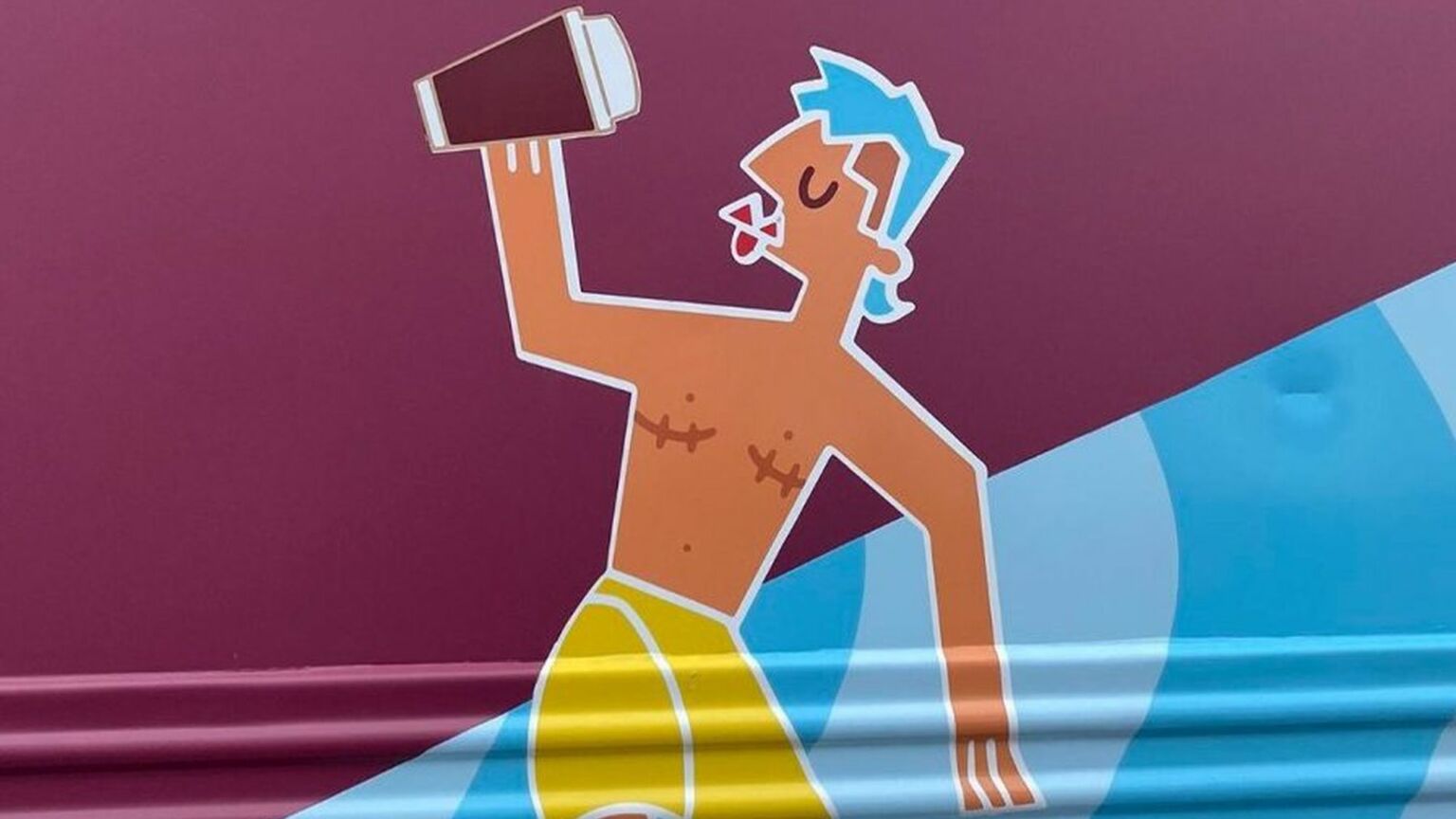 Finally, it seems as if private corporations are being held to account for pushing trans ideology. The hashtag #BoycottCostaCoffee has been trending on social media now for over 24 hours. Tens of thousands of customers have vowed never to purchase coffee from Costa again. Petitions against the high-street coffee chain have already received thousands of signatures, too.
The boycott comes in response to the discovery I made of a Costa Express van, created for a Pride event in Brighton. Emblazoned on the van is a cartoon of a blue-haired trans-identified woman. Disturbingly, she has two scars on her chest proudly on display, indicating that she underwent a double mastectomy – also known as 'top surgery'. The design was created by artist Ashton Attzs, whose designs often feature prominent double-mastectomy scars.
Essentially, what Costa's mural shows is a woman or a girl who has had her healthy breasts removed. This wholly unnecessary surgery is promoted by trans ideologues as a form of 'gender-affirming care'. It is supposed to help women and girls who don't feel at home in their bodies. But it does anything but help them.
Gender dysphoria and body dysmorphia are mental-health conditions. It is unfortunately common for girls to feel ashamed of their bodies, particularly when they are changing during puberty. The sensible way to respond to this is to encourage self-acceptance and self-confidence. But trans ideologues do the opposite. They send a message to girls that if they don't like a part of themselves they can simply get it chopped off. This is beyond reckless.
The fact that Costa Coffee thought it was being virtuous in celebrating double mastectomies underlines just how much of a hold gender ideology has taken on society. And it's not just big corporations who have swallowed this ideology, either. We see it in schools, in universities, in parliament and across the public sector.
Earlier today, in an interview on TalkTV, Labour MP Lloyd Russell-Moyle said that there was nothing wrong with Costa's celebration of a young woman having her breasts removed. He even argued that anyone not on board with this is being too 'judgemental'. Then, when asked whether he would feel the same if Costa was glorifying someone who volunteered to have a limb amputated, Russell-Moyle dismissed the question as 'facetious'. But it isn't.
Body integrity identity disorder is actually a well-established mental-health condition. Those who suffer from it feel desperately that they should have a limb or another part of their body amputated, because it feels 'wrong' or that it should not be attached to them. Of course, if someone in the UK has a consultation with a surgeon and requests their arm to be amputated, that surgeon would never dream of performing such a procedure. Most likely, the patient would urgently be referred for mental-health support. Yet, there are surgeons in the UK who are willing to remove the healthy breasts of young women, based on similarly flawed reasoning – because those women say they feel 'trapped in the wrong body'. It is only thanks to trans ideology that we fail to see the similarities between these two equally harmful forms of surgery.
Since the calls for a boycott of Costa started trending, the coffee chain has doubled down. In a statement last night, Costa told ITV News that its 'artwork' was all about 'showcasing and celebrating inclusivity'. The coffee chain said it wants to encourage people to be 'unashamedly proud to be themselves'. But this makes no sense. How could removing a healthy part of your body be an expression of pride in yourself?
The fact that the higher-ups at Costa don't see the problem with any of this, even after the huge public backlash, is deeply worrying. People go to Costa Coffee to drink coffee, not to be force-fed a regressive and dangerous ideology. If that is too difficult for Costa to comprehend, then we should all take our business elsewhere.
James Esses is co-founder of Thoughtful Therapists.
To enquire about republishing spiked's content, a right to reply or to request a correction, please contact the managing editor, Viv Regan.