Why is the Bar Council defending dodgy lawyers?
Rishi Sunak has every right to criticise lawyers who've been caught making bogus asylum claims.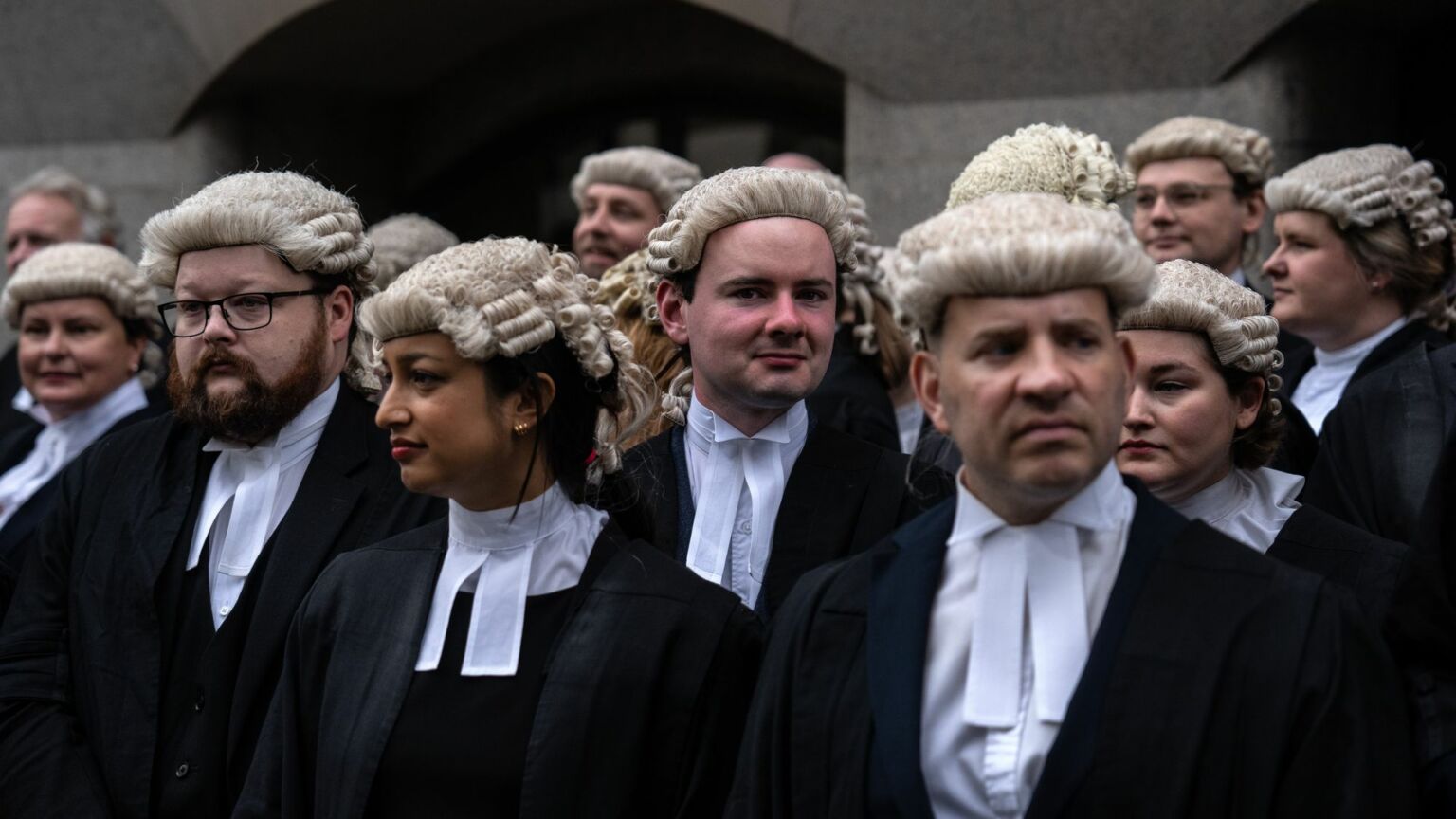 An investigation by the Daily Mail revealed last week that some solicitors have been helping their clients to invent horrific backstories to use in bogus asylum applications. Some migration lawyers have helped to fabricate claims of sexual torture and false imprisonment. One law firm explicitly encouraged one of its clients to pose as an asylum seeker, warning that the Home Office would just 'send you back' if he were found to be an economic migrant.
Responding to the exposé, UK prime minister Rishi Sunak blasted this 'subset' of lawyers for 'propping up a system of exploitation that profits from getting people to the UK illegally'. He also accused these solicitors of being in cahoots with criminal gangs and the Labour Party.
Sam Townend KC, head of the Bar Council, hit back at Sunak last week. While he acknowledged that not all lawyers are 'beyond reproach', he said the PM's words were an 'attempt to play politics with the legal profession'. He accused Sunak of using 'damaging rhetoric' that would undermine 'the rule of law, trust in lawyers and confidence in the UK legal system'. Sunak's language is 'to be deplored', Townend said.
Townend's response is striking for a number of reasons. For one thing, the Bar Council he leads regulates barristers and does not regulate solicitors. That job falls to the Solicitors Regulation Authority (SRA), which is supposed to act against solicitors who fail to act with 'honesty and integrity'. It remains to be seen whether the SRA will act against these dodgy immigration solicitors. One of the firms included in the Mail's investigation has already sacked a staff member who was deemed responsible for making up false back stories.
In any case, whether the regulator intervenes or not, criticising these lawyers is not an 'attack on the rule of law', as Townend suggests. Making false asylum claims is a perversion of the course of justice. It is an affront to democracy. It deprives the government of the ability to properly enforce the UK's laws relating to our borders. While it may have been unreasonable for Sunak to blame the opposition Labour Party for this problem, he was well within his rights to call out this 'subset' of lawyers. Any lawyer who abuses his or her position to propagate lies in this way should be prevented from being a lawyer ever again.
Worse still, too many lawyers really are making themselves the allies of people traffickers and criminal gangs, as Sunak argues. This is true not just of those lawyers who are helping to make false asylum claims, but also those in the public eye who routinely frame any proposed change to the current asylum system as an attack on the rule of law itself.
Indeed, lawyers were at the forefront of the opposition to the UK government's Illegal Migration Act 2023 during its passage through parliament. There are good grounds to criticise this illiberal law, under which migrants who arrive illegally in the UK will be detained, denied access to lawyers and automatically deported. But lawyers tended to frame their political objections as a matter of upholding the rule of law. Some went so far as to say that refugees have a 'right' to cross the channel illegally under the Refugee Convention. Clearly, this amounts to what the Bar Council's Sam Townend might call 'playing politics' with the law. His attack on Sunak suggests he thinks lawyers should be free to intervene in politics, but that elected politicians should have no right to reply.
The UK's asylum laws desperately need reform. There needs to be more fair and legal routes to allow people to claim asylum legitimately. But enabling bogus asylum applicants to game the system will only undermine the case for a more generous policy.
The actions of these dodgy lawyers amount to an undemocratic assault on justice. Leading lawyers and their representatives, like the Bar Council, should be criticising asylum fraud in the strongest possible terms. It is these lawyers, not the government, who are undermining trust in the law.
Luke Gittos is a spiked columnist and author. His most recent book is Human Rights – Illusory Freedom: Why We Should Repeal the Human Rights Act, which is published by Zero Books. Order it here.
To enquire about republishing spiked's content, a right to reply or to request a correction, please contact the managing editor, Viv Regan.