Spanish elections: a vote for none of the above
Neither left nor right, centre nor fringe is offering a programme that people actually want to vote for.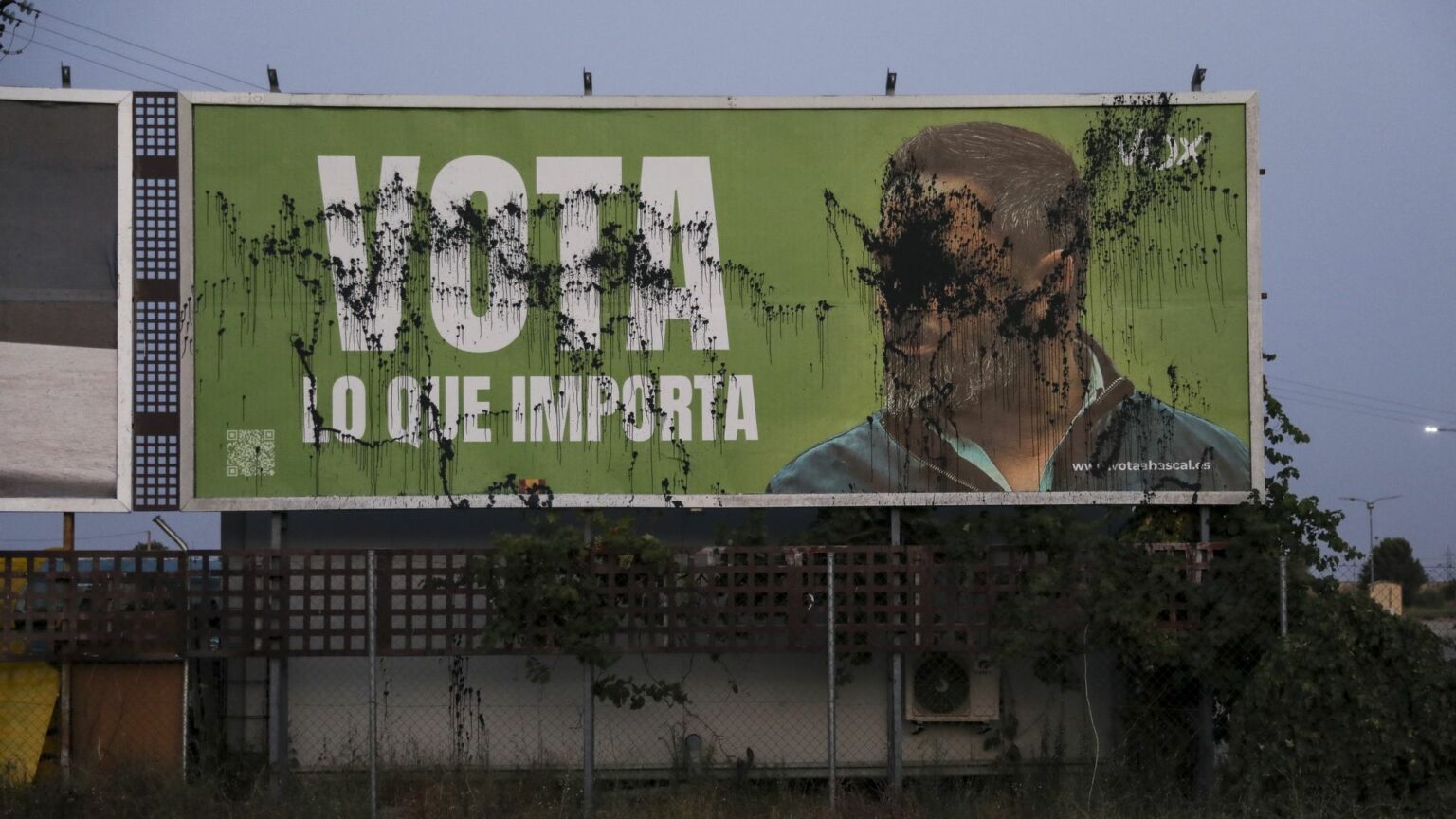 'It's a pity they both can't lose.' Henry Kissinger is meant to have said this of the Iran-Iraq War during the 1980s. Many Spanish voters no doubt shared a similar sentiment as they cast a ballot in last weekend's General Election.
And in a sense, both sides did lose. Neither the Spanish Socialist Workers Party (PSOE) nor the People's Party (PP) came close to securing the 176 MPs needed for a majority.
Prime minister Pedro Sánchez's party, the centre-left PSOE, was beaten into second place by the PP. The PSOE picked up 122 seats, two more than it did at the 2019 elections. This was better than expected. In May's local elections, the socialists lost more than 1,500 councillors with the PP picking up more than twice that. Some socialists feared a similar drubbing would take place last weekend, but thanks in part to Spain's relatively decent economic performance, it didn't come to pass.
The centre-right PP did win the election, massively increasing its seat share from 89 in 2019 to 136 last weekend. But there's no doubting the PP's victory felt pyrrhic. Its results fell far short of what polls had predicted. As a result, the PP currently lacks the numbers to govern, even with the support of the hard-right Vox party. Most analysts are now saying that Sánchez is more likely to remain prime minister than PP leader Alberto Núñez Feijóo is to take the reins.
Some have blamed the PP's failure to secure a sufficient number of seats on Feijóo himself. They claim he failed to enthuse voters. 'What for some may be "boring", I think for the majority of citizens are qualities that a prime minister should have', said Feijóo in June. It seems a majority of citizens didn't agree.
The two main parties weren't Sunday's only underperformers.
There was much fanfare on the left over the founding this year of Sumar – an amalgamation of Unidas Podemos and other forces on the left. However, although leader Yolanda Díaz managed to consolidate the left-wing vote, she failed to increase it, picking up just 31 seats, compared with Unidas Podemos's tally of 35 in 2019.
This should come as no surprise. As part of Sánchez's coalition government, Unidas Podemos has pushed an unpopular woke politics. This is best embodied by two of its signature legislative achievements – the 'only yes means yes' law and the transgender law. The 'only yes means yes' law, which came into effect last October, did two seemingly contradictory things. By placing consent at the heart of the law, it criminalised a wider range of sex acts than the existing laws against rape. But, at the same time, by widening and diluting the definition of sexual assault, it has also inadvertently led to sexual offenders getting reduced sentences or being released early.
And then there's Spain's transgender law. Passed in February, it allows anyone over 16 to change their registered gender. Understandably, this has provoked anger from many feminists, who have said the law is 'erasing women' and undermining single-sex spaces and services.
As a result, Sumar, still deeply associated with the record of Unidas Podemos, was never going to win over large parts of a nation opposed to such woke politicking.
Arguably, the biggest loser of the night, however, was Vox. Santiago Abascal's party came third. But in doing so, it shed more seats than any other contender, picking up just 33, down from 52 in 2019. This is a particularly poor outcome for a party in opposition. At the elections in 2019, Vox won in the Murcia region on the southern coast and in Ceuta, a Spanish enclave in North Africa, partly due to its opposition to illegal immigration and calls for greater border security. However, this time round, it was beaten into third place in both regions.
Many commentators have suggested that Vox's failure was due to tactical voting. And it's true that some voters were voting simply to stop Vox, a party with hard-right policies on homosexuality and women's rights. But it's also true that Vox itself has failed to develop much of an electoral strategy beyond picking up votes from disillusioned PP voters.
Regionalist parties took a hit, too, with the Republican Left of Catalonia (ERC) and Junts (Together for Catalonia) both losing seats. It seems the momentum of the Catalan independence movement continues to dissipate following the acrimony of 2017. Back then, Catalonia held a referendum and unilaterally declared itself independent before the Spanish authorities moved in.
All parties performed poorly last weekend. Spanish voters are particularly disillusioned at the moment. A survey of those who abstained in the recent local elections showed that the main reason given for not voting was that 'no party or politician inspired confidence in them'.
So, what do the election results mean? In short, deadlock. The PP and Vox don't have the seats to form a coalition government. And there aren't enough regionalist parties on the political left to make up the numbers for the PSOE and Sumar. Some have suggested Junts could plug the gap for Sánchez. But its leader, Míriam Nogueras, has said: 'We won't make Pedro Sánchez PM in exchange for nothing.' Coming from Nogueros, who once called Spain a 'rotten dungheap', one can assume that any deal would therefore involve an independence referendum for Catalonia – something Sánchez has already rejected.
With both the PP and the PSOE struggling to form coalition majorities, it looks like there will be deadlock for a while yet. And if no government is formed, voters will have to go to the polls yet again. Perhaps that might finally force a party to come up with a programme worth voting for.
William McGee is a writer.
To enquire about republishing spiked's content, a right to reply or to request a correction, please contact the managing editor, Viv Regan.