Why India's Moon mission matters
A permanent Moon base is within humanity's reach.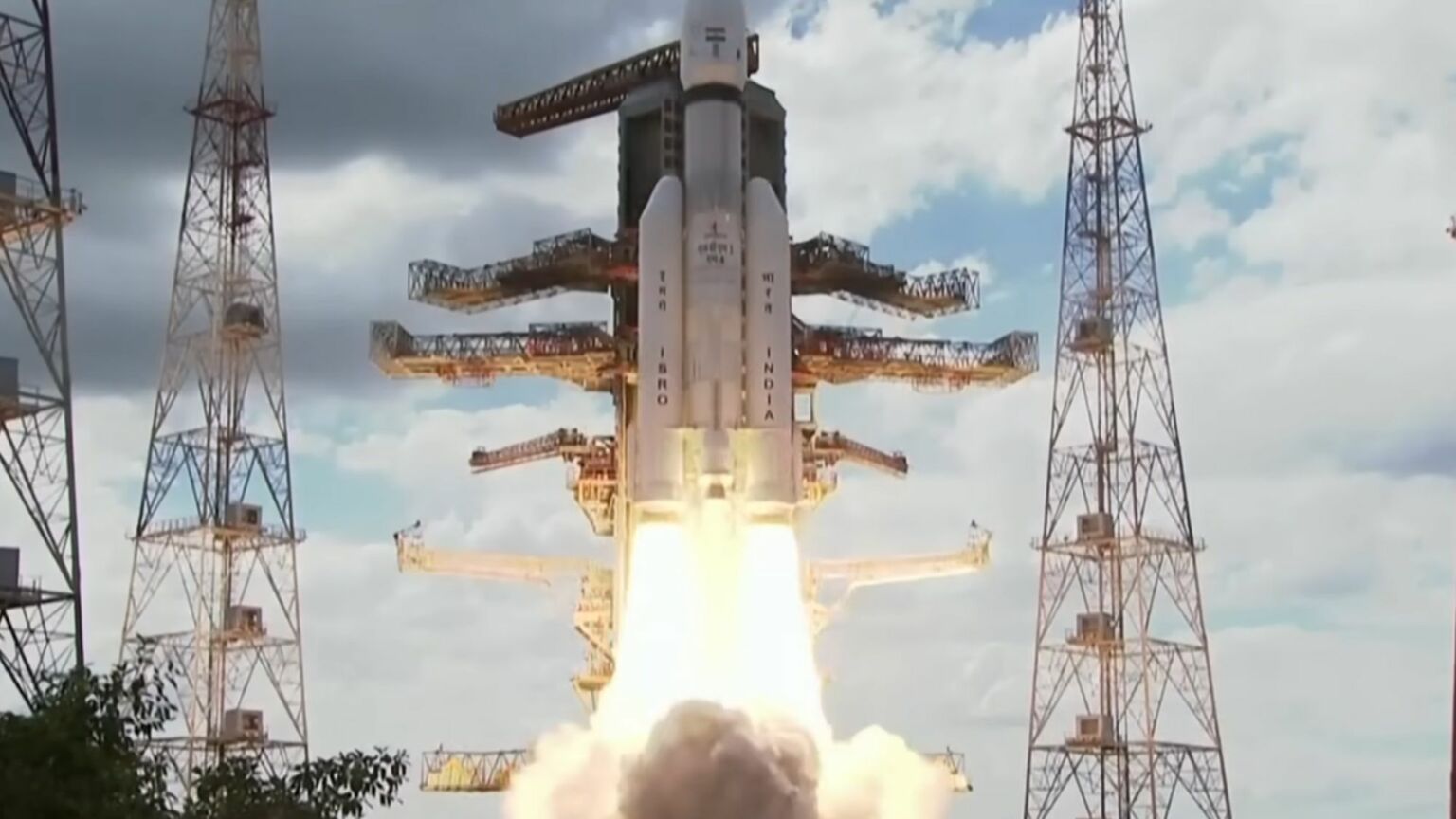 Earlier this month, an Indian spacecraft blasted off for the Moon. If Chandrayaan-3 successfully completes its mission – and it's due to reach its lunar destination on 23 August – India will become only the fourth country to achieve a soft landing on the Moon, after the US, the former Soviet Union and China.
That this attempt is even happening at all is significant in itself. India's first attempt to reach the moon four years ago ended in disaster, after a software glitch caused Chandrayaan-2's lander-rover pair to crash into the lunar surface. But the Indian Space Research Organisation (ISRO) didn't let that failure put it off. Instead, it kindled an even greater drive to succeed.
The result is a new mission that is especially thrilling for two reasons. First, Chandrayaan-3 is aiming to land on the largely unexplored south pole of the Moon. This won't be easy, but the rewards are potentially huge. Experts suspect there could be a large amount of water ice waiting to be found. This could be used to make rocket fuel and even to support life. In turn, this could allow us to potentially populate the Moon and use it as a base from which to explore space further, especially Mars.
Secondly, India's space programme is notable for its relative cheapness. In 2014, for example, India successfully reached Mars with its Mangalyaan satellite, which cost $74million. In contrast, NASA's MAVEN orbiter, which also arrived at the Red Planet in 2014, cost almost 10 times as much, at $671million. Indian prime minister Narendra Modi quipped at the time that India's real-life Martian adventure cost less than the Hollywood film, Gravity, which cost around $100million.
With this and previous launches, India has sent a strong message to the world that low-cost space exploration is now possible.
India may not be a space superpower at the moment. Its revenues from the space economy are currently estimated to be just $10 billion a year, which is about two per cent of the global total. But the risk-taking and ambition on display in this latest mission shows that India is likely to become an increasingly serious player.
Indeed, as well as the Moon mission, the Indian government is taking further steps to realise its space ambitions. In 2020, the government opened up the space industry to private investment, with the ISRO providing research, technology, facilities and even experienced former employees to private companies. A new agency, IN-SPACe, has been created to orchestrate the transition.
This public-private collaboration is already bearing fruit. In 2022, India's first private space company, Skyroot, successfully launched rockets into space, a success that has attracted a $50million investment from Singapore's sovereign-wealth fund.
Not everyone is happy with India's commitment to its space industry. Critics claim the money would be better spent on healthcare, improved sanitation and tackling inequality. These are important issues for India to solve, of course. But tackling them needn't come at the cost of India's ambitions in space. Quite the opposite. The investment in science and technology, for one thing, will deliver huge benefits back on Earth.
Besides, it's not just India that is set to benefit here. If this Moon mission succeeds, it could also open up vistas for the whole of humanity.
Dr Norman Lewis is managing director of Futures Diagnosis and a visiting research fellow of MCC Brussels.
Picture by: YouTube / BBC News.
To enquire about republishing spiked's content, a right to reply or to request a correction, please contact the managing editor, Viv Regan.