Keir Mather and the establishment cult of youth
Young people are being used as a stage army in the culture war.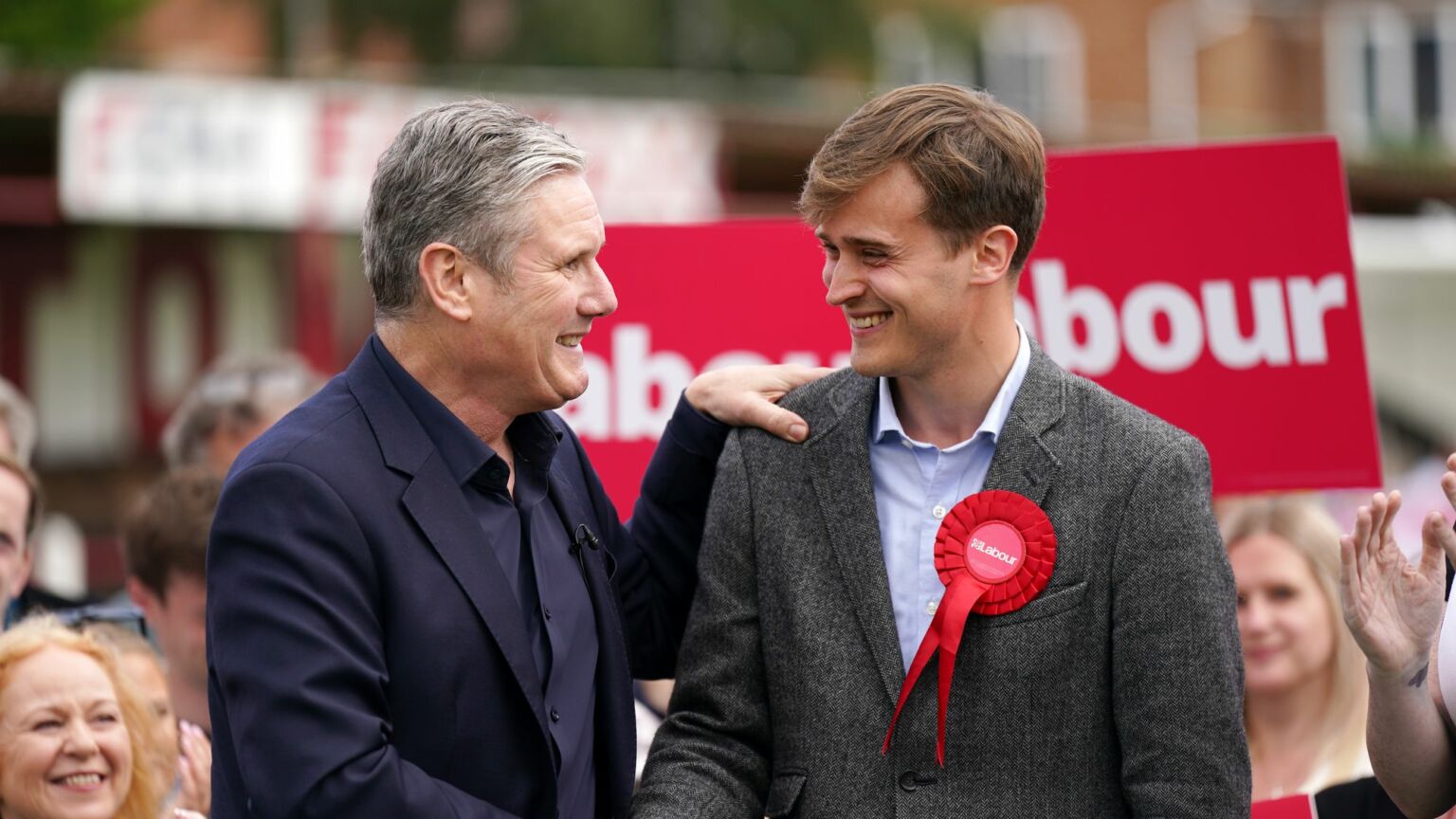 The UK House of Commons has a new 'baby of the house'. Labour's Keir Mather, aged just 25, won the Selby and Ainsty by-election this week, becoming Britain's youngest current MP. Ever since, the political and media classes have not stopped cooing about his youth.
Being young, we're told, gives Mather a special insight into the world that older politicians lack. For Labour leader Keir Starmer, the fresh-faced MP is the ideal person to deliver a 'fresh start' for his new constituents. Deputy Labour leader Angela Rayner claims that, thanks to Mather's youth, he understands 'the challenges his generation faces'.
Lewis Goodall, co-host of The News Agents podcast, went even further. 'There is no one better bloody placed' than a 25-year-old to meet the challenges of our time, Goodall claimed. We should look to younger MPs like Mather, he said, to sort out everything from the cost-of-living crisis to climate change. 'You know what the House of Commons doesn't need?', he asked. 'More 50- to 60-year-old geezers.'
In other words, Mather is best placed to represent his constituents, and to change politics for the better, by virtue of his age alone.
All of this talk of hope and change needs to be taken with a heavy dose of salt. After all, if you put Mather's age to one side, he seems like a fairly typical example of our professionalised political class. Since he graduated from Oxford four years ago, his only jobs have been in public relations and as an aide to Labour frontbencher Wes Streeting. He has little experience of adult life outside of the Westminster bubble. So why, then, do we keep hearing that Mather represents something different and fresh?
We've heard this all before of course. There was similar excitement in the Westminster bubble at the arrival of Labour's Nadia Whittome in 2019, who was elected at age 23. Before her, there was the SNP's Mhairi Black, elected at age 20 in 2015, making her the youngest MP since the Reform Act of 1832. These young, insurgent politicians were also supposed to shake up the fusty old world of Westminster.
Except, far from being radical or offering fresh ideas, what all these twentysomething MPs have in common is their unwavering commitment to the woke views of the establishment. They are feted not for challenging the status quo, but for acting as reliable mouthpieces for liberal-elite opinion.
In Mather's case, his chief contribution to public life before becoming an MP was to have denounced gender-critical feminist Germaine Greer as an 'abhorrent transphobe'. Writing in an Oxford University student newspaper in 2018, he slammed her belief in biological sex as 'dehumanising and downright dangerous'.
Whittome and Black, despite being from different parties, also hold identikit views on all the big culture-war clashes. Whittome regularly uses her Commons speeches to attack those who question trans ideology. She says it's wrong to 'debate' things like gender-recognition law and women's single-sex spaces. Meanwhile, Black once infamously accompanied a drag queen called 'Flowjob' to a primary school in her Paisley constituency. It's the same story when it comes to racial identity politics, climate change and Brexit – these youthful MPs have never deviated from the establishment line.
This is what those older politicians and commentators are really talking about when they gush over the youth in politics. They don't mean that we should actually engage with the young people of Britain. After all, young people, like any other age group, have a diverse range of views, backgrounds and life experiences. What they actually want to hear more of are the views of mainly middle-class graduates – that is, those young people who share their own prejudices and preoccupations.
This elite pandering to 'the youth' does young people no favours. It pretends that everyone under 30 holds the exact same dreary views. Rather than taking the young seriously as individuals and citizens, it simply uses them to ventriloquise high-status opinion. It deploys them as a stage army in the culture war. It's a tired, old act that we are all starting to see through.
Lauren Smith is an editorial assistant at spiked.
To enquire about republishing spiked's content, a right to reply or to request a correction, please contact the managing editor, Viv Regan.