The shameless fearmongering of the lockdown lobby
The authorities treated us as children to be scared into compliance, rather than citizens to be reasoned with.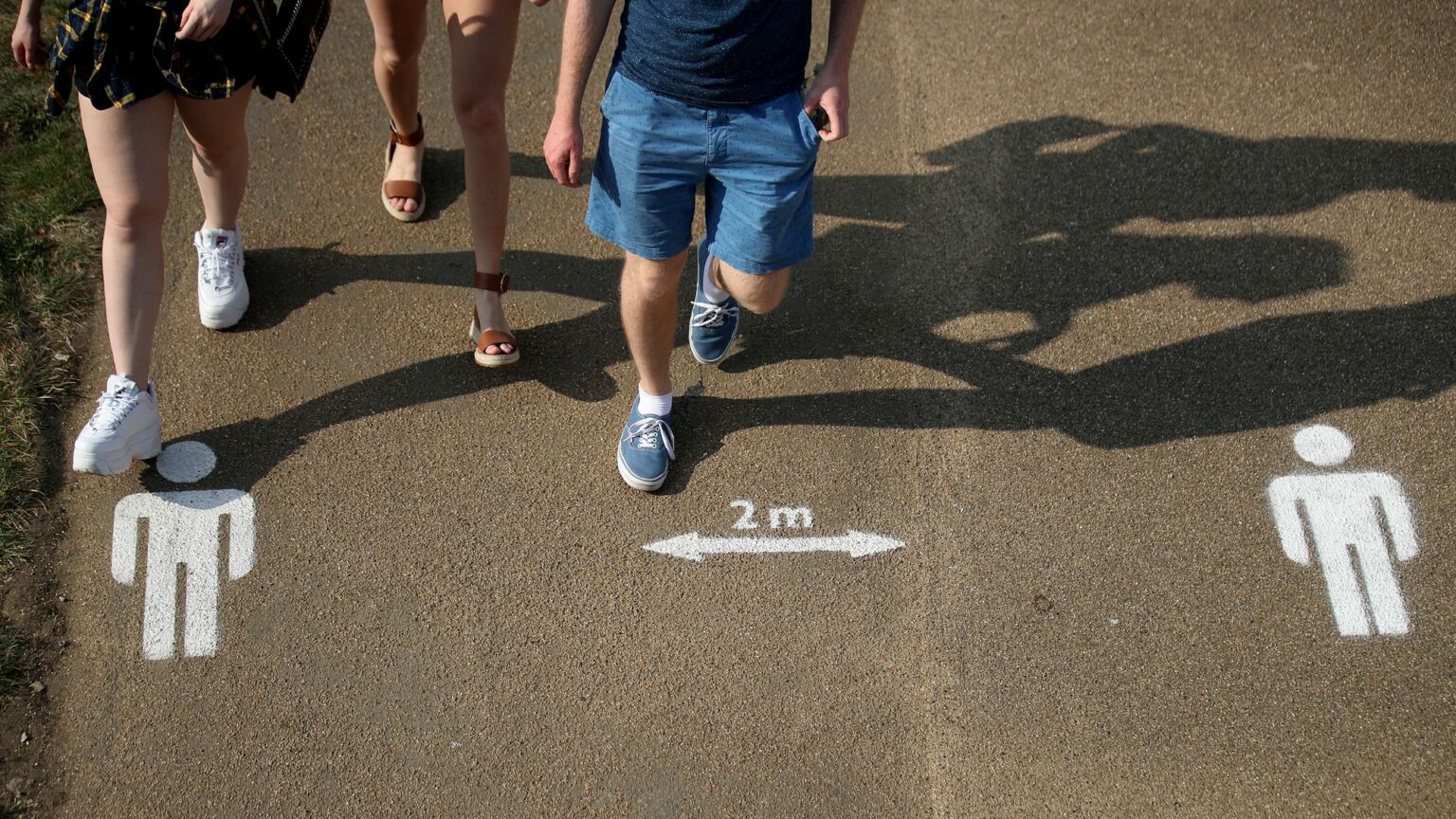 So much that was wrong with the UK's handling of the pandemic was unwittingly exposed by Professor David Halpern earlier this month. In a podcast interview with the Telegraph, he boasted about the government's success in scaring the population into complying with the lockdowns.
Halpern is the head of the Behavioural Insights Team, aka the Nudge Unit – a group originally set up by the government in 2010 before being privatised in 2014. Its purpose is to influence our behaviour, 'nudging' rather than 'forcing' us to make certain decisions. So, when the pandemic hit in 2020, health secretary Matt Hancock called on it to help the government 'nudge' people into staying indoors. Halpern also sat on the Scientific Pandemic Insights Group on Behaviours (SPI-B), which advised the government during Covid.
Speaking on the Lockdown Files podcast, Halpern said that the nudging during the pandemic had been a tremendous success. He said that people were now well 'drilled' to accept further lockdowns in the future. Perhaps most shocking of all, he said that the government's fearmongering during the pandemic was entirely justified. 'There are times when you do need [fear] to cut through… particularly if you think people are wrongly calibrated', he said.
This was a revealing statement. Halpern's comments betray the low view of the public held by the government during the pandemic. People were viewed as little more than bits of machinery to be fine-tuned or 'calibrated'. We weren't treated as citizens, as people able to use our own judgement. Instead, we were subject to techniques of psychological persuasion such as nudges, and worse still, fear. All to make us comply with the government's rules.
Of course, Covid-19 is a serious and dangerous disease. But it was clear from pretty early on in the pandemic that the risk was stratified according to age and other comorbidities, with younger people at a much lower risk from Covid than older people. People were more than capable of assessing and judging these risks for themselves. But government advisers like Halpern had no trust in the public. And so they mobilised a campaign of fear against the entire nation. They attempted to scare people into staying in their homes.
Halpern is unashamed about all this. He even proudly likens the campaign of fear waged during Covid to the famously terrifying HIV-awareness campaign of the 1980s. In doing so, he ignores the advice of Donald Acheson, the UK's chief medical officer from 1983 to 1991. After the HIV campaign, Acheson explicitly criticised the use of fear-based public-health messaging. What's more, systematic reviews of psychological research suggest that governments should avoid large-scale fear-spreading.
There's a good reason for this. Fearmongering comes at a high cost to society, harming people's mental and physical health. Since the pandemic, there has been a substantial increase in cases of anxiety and depression, especially among young people. We have even seen the emergence of a specific Covid Anxiety Syndrome, in which sufferers feel unable to leave the house for fear of the virus. To this day, some people still frequently check their symptoms and avoid social situations.  
Aware of the damage caused by Covid fearmongering, Nudge Unit co-founder Simon Ruda penned a mea culpa in 2022. 'In my mind, the most egregious and far-reaching mistake made in responding to the pandemic has been the level of fear willingly conveyed to the public', he wrote.
Other scientific advisers close to the government clearly share Ruda's concern. As one told me when I was writing my previous book, A State of Fear: 'The use of fear has definitely been ethically questionable. It's been like a weird experiment. Ultimately, it backfired because people became too scared.'
Even at the height of the pandemic, some scientists were worried about the government's fearmongering. In January 2021, NHS clinical psychologist Dr Gary Sidley and several colleagues wrote to the British Psychological Society (BPS) about the unethical use of strategies to gain mass compliance, including fear, scapegoating and covert nudging. They claimed that these methods contradict the BPS's statement of values.
Yet many government advisers seemed too wedded to fearmongering to let it go. As Ruda put it, 'fear seems to have subsequently driven policy decisions'.
Indeed, ahead of a planned relaxation of Covid restrictions in June 2021, the government's own advisers seemed to be more terrified than anyone. SPI-B's Professor Stephen Reicher talked in Biblical terms of the Thames turning 'to blood' if restrictions were lifted. Behavioural scientist Professor Susan Michie called for face coverings and social-distancing measures to be mandated 'forever'.
Reassuringly, for the vast majority of people, this fear has since dissipated. And despite all the nudges and relentless fear-spreading of the Covid years, many of us were always keen to get back to the old normal. What's more, knowing what we now know of the government's cynical fearmongering during the pandemic, many of us will not put up with it again.
To enquire about republishing spiked's content, a right to reply or to request a correction, please contact the managing editor, Viv Regan.