Why can't greens practise what they preach?
Even eco-warriors don't want to live in the miserable world they are trying to inflict on us.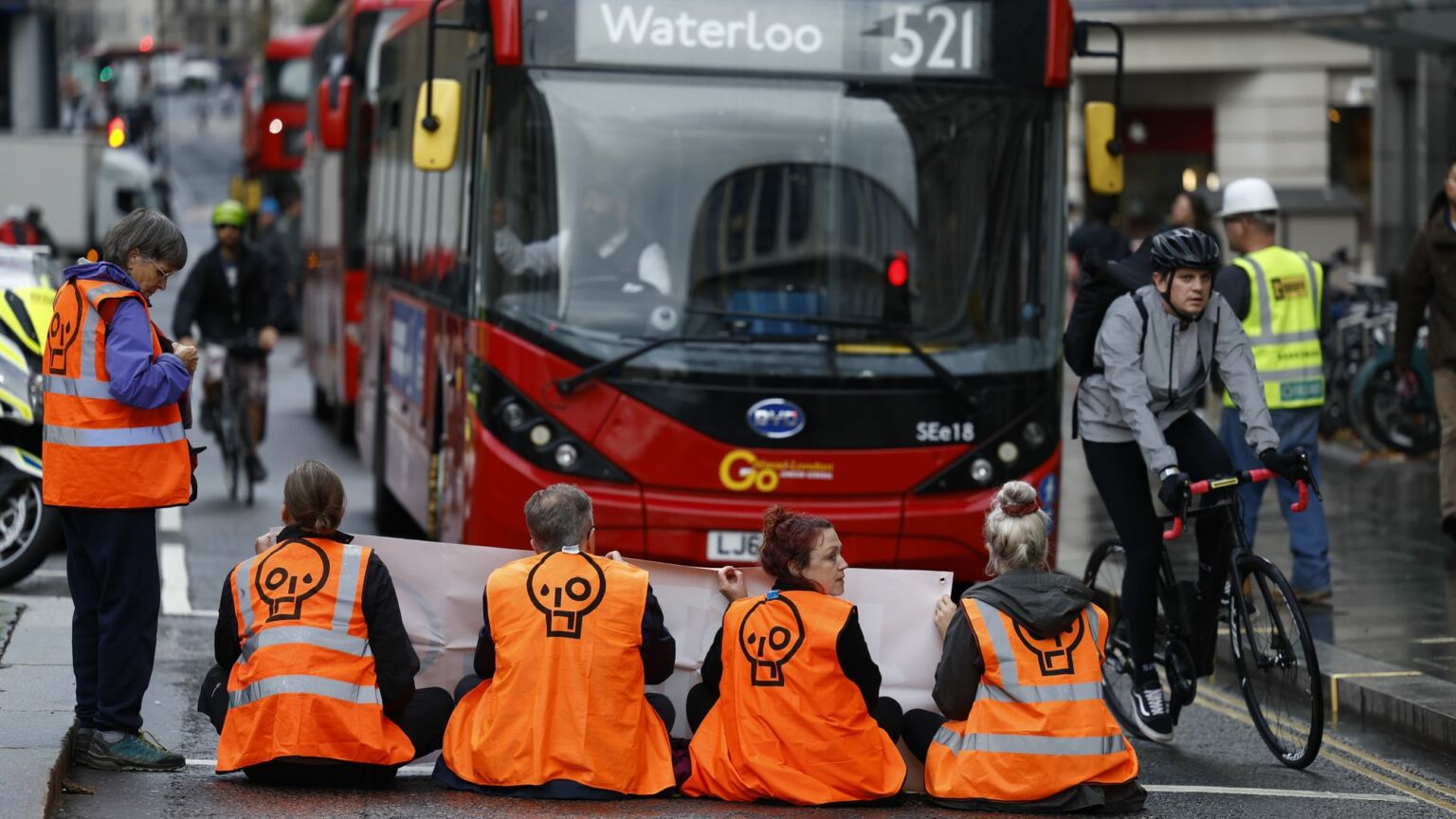 Scratch an environmentalist, find a massive hypocrite. Yes, for all their talk of the 'climate emergency', for all their demands that ordinary people stop driving, stop flying and dispense with our supposedly selfish, consumerist ways, it seems that today's climate campaigners are always struggling to practise what they preach.
Shelagh Day is the latest green campaigner to have been exposed by the tabloids with seemingly minimal investigative effort. Day is the woman who threw orange confetti at former UK chancellor George Osborne at his wedding two weeks ago, in apparent tribute to Just Stop Oil. Yesterday, the Mail on Sunday revealed that a few years back she went on a three-week getaway to Thailand – a 10,000-mile round trip that almost certainly involved burning plentiful amounts of hydrocarbons.
Despite the increasing militancy of today's climate campaigners – who are demanding an immediate end to fossil fuels and a painful reining in of modern life – it seems that few of them are immune to the lure of a faraway foreign holiday. Gail Bradbrook, a co-founder of Extinction Rebellion, was revealed in 2019 to have flown to Costa Rica for a £2,500 stay at a psychedelics retreat. When at home in Stroud, she also drives a diesel.
The hypocrisy just keeps flowing. Take the case of Joshua Smith, a campaigner for Insulate Britain – one of the more prosaic Extinction Rebellion offshoots. Despite Smith posing as a humble bricklayer, a Sun investigation revealed that he is heir to a £2million property empire, that he also boasts a personal portfolio worth £1million, and that his firm owns six homes with 'little or no insulation' to speak of.
That's before we get on to the celebs, politicians and royals who preach the climate gospel before leaving on private jets. Or those UN climate conferences, which now seem to resemble an elaborate satire of green-elite cant. The Glasgow COP26 conference – which King (then Prince) Charles said was the 'last chance saloon' to save the planet – had a carbon footprint twice as large as the one that preceded it.
Why does this keep happening? How can environmentalists preach fire and brimstone about CO2 emissions one minute and then hit the airport lounge the next? For much of the elite green movement, the reason is obvious enough: they either don't really buy their own bullshit about our planet's impending heat death, or they just think that only we should have to pay the price for averting it. They, by contrast, are too important. Their air miles are apparently essential to the great awakening of humanity.
But I think there's something else going on here, too – particularly with the crustier, less wealthy end of the green movement. Namely, that even eco-warriors don't really want to live in the miserable world they are trying to inflict on us. Even they don't want to forgo the conveniences and experiences that make life today so much better than it was in the past.
Indeed, environmentalism offers a dreadful vision for the future. It is a demand that ordinary people put up with less. The best-case scenario is a society that is less mobile, economically dynamic and productive than it is now. Environmentalism might appeal, in theory, to elites and activists with a warped, overly romantic view of pre-industrial society. But it really isn't any way to live.
And deep down, I think they know it.
Tom Slater is editor of spiked. Follow him on Twitter: @Tom_Slater_
To enquire about republishing spiked's content, a right to reply or to request a correction, please contact the managing editor, Viv Regan.