Why the media couldn't name Huw Edwards
The mission creep of the UK's judge-made privacy laws is bad news for free speech and democracy.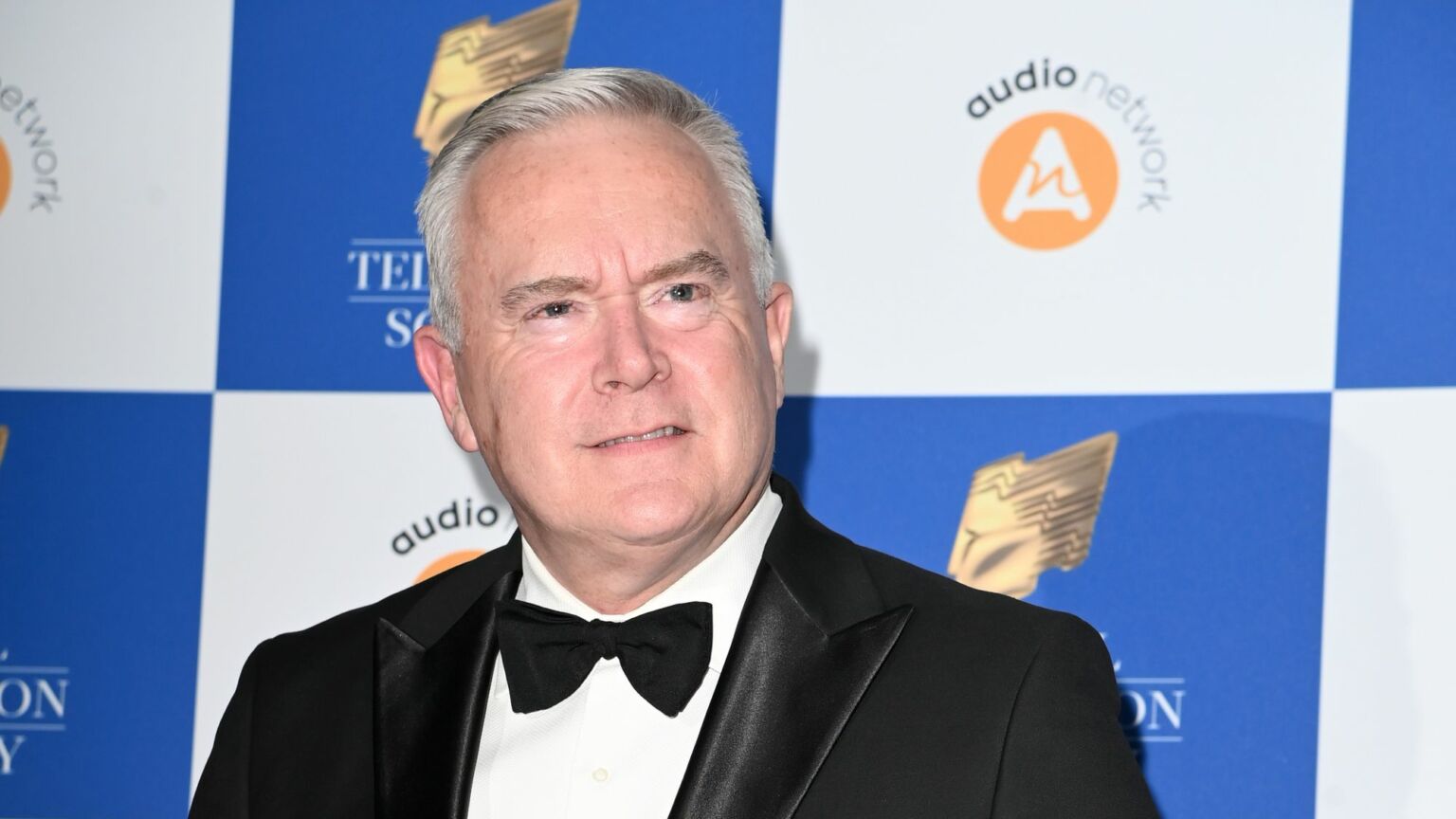 Huw Edwards has finally been named as the man at the heart of the BBC scandal – the mystery presenter alleged by the Sun to have exchanged money for sex pics with a drug-addled young person. Of course, the big reveal – made by Edwards' wife, in a statement this evening – was hardly a big surprise. I already knew who it was. You already knew who it was. Everyone who went on social media this week, or even to their local pub, already knew who it was.
The question is, then: why was he not named from the start by any news-media outlet? The implications go far beyond salacious celebrity gossip, pointing to the parlous state of press freedom, investigative journalism and even parliamentary democracy in the UK.
Edwards remained anonymous for so long because of Britain's increasingly far-reaching privacy laws. Such laws have never been passed by any UK parliament in our democracy. They have effectively been made up and imposed by Britain's unelected yet increasingly politicised judges, exploiting the powers granted to them by Tony Blair's New Labour government under the Human Rights Act 1998. These non-democratic, judge-made privacy laws have become the go-to legal weapon for the rich and powerful when they want to seek protection from public exposure.
Britain's top judges have ruled that those under police investigation who have not been charged with any offence should have 'a reasonable expectation of privacy'. Two big cases set the legal standard. In 2018, Sir Cliff Richard successfully sued the BBC for breach of privacy over its sensationalised helicopter-eye-view coverage of a 2014 police raid on his home. He was never arrested or charged with any offence. Then, in 2022, the UK Supreme Court found the US news agency, Bloomberg, had breached the privacy of an executive at a major corporation, who it had reported was under investigation for international corruption and fraud.
Reluctant to be sued for breaches of privacy by powerful individuals, the news media now tend to practise pre-emptive self-censorship in high-profile cases – even in a case, like that of the Huw Edwards scandal, where it was originally unclear if any police investigation was underway. Indeed, as Pia Sarma, editorial legal director at Times Media, points out: 'There is no absolute bar against naming someone who is being investigated. News providers are self-censoring. This mess shows that the judge-made laws are confusing and have chilled speech.'
And things are getting worse. The BBC scandal demonstrates what one top media lawyer calls the danger of 'privacy-law creep'. Matthew Dando, a partner at law firm Wiggin, told The Times that, thanks to 'a grey area around the law, we are in danger of replacing proper public-interest journalism with a game of Guess Who?'.
Let us be in no doubt: whatever happens next, the Sun's story was in the public interest. Parental allegations that a top BBC star was using his fat licence-payer-funded salary to pay a young crack addict for 'sordid images' were not a private matter, despite the best efforts of BBC bosses to stop the story becoming public.
Of course, had Edwards been arrested, he would be entitled to the presumption of innocence before the law until proven guilty. But the privacy-law creep which would extend that right to a presumption of anonymity, even before the law becomes involved, is a menace to public-interest journalism and to open justice.
Just as the Sun is standing by its story, so defending press freedom and investigative journalism means standing up for the right of the Sun or anybody else to report what it believes to be true. Yes, the news media will rightly be held to account for what it reports; this is the other side of the freedom to 'publish and be damned'. But that is a very different thing from the press being hobbled beforehand in what it can report, by laws imposed by unaccountable judges.
Media snobs have turned this scandal into another battle in the culture war, sneering at such allegedly vulgar tabloid reporting in contrast to the public-interest journalism they claim is practised by the BBC and other supposedly high-minded outlets.
Jon Sopel, who left the BBC along with Emily Maitlis to start a podcast, has even declared that his kind of media people 'feel righteous fury over the way the Sun has covered this'. He has also said that Edwards himself is 'extremely angry over a lot of the Sun coverage and is convinced they're trying to dig and find new dirt'.
Digging for dirt? Exposing stories that those with wealth and power would prefer buried? I have news for the self-righteous culture warriors furiously defending the BBC. That is what proper newspapers do and have always done – the popular press most of all. As an old adage of journalism has it: 'News is what somebody doesn't want to see reported. All else is advertising.'
If what we are allowed to read and hear is to be even further sanitised into a PR exercise, at the behest of unelected judges and snooty media elites, it will be bad news for freedom of speech and democracy. That seems a better cause for righteous public anger.
Picture by: YouTube / Sky News.
To enquire about republishing spiked's content, a right to reply or to request a correction, please contact the managing editor, Viv Regan.