The BBC presenter scandal reveals the narcissism of the media
Journalists love nothing more than gossiping about other journalists.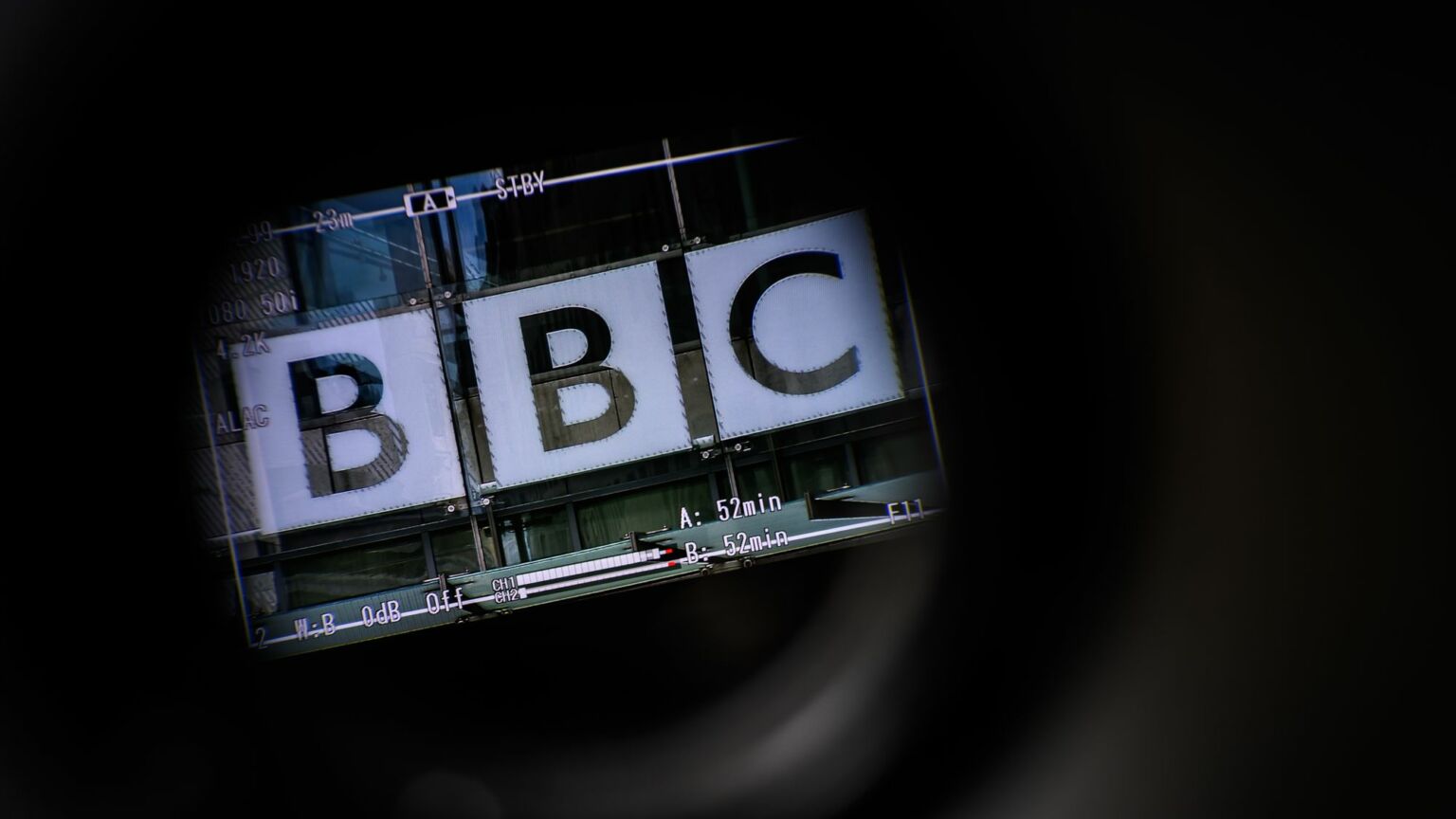 First it was Phillip Schofield, now a mystery BBC presenter. Forget spiralling inflation, strikes, the Covid inquiry and the war in Ukraine. This summer, Britain has lost its collective mind over the alleged antics of two television hosts. Each day brings new headlines, as we repeat a familiar cycle of rumour, allegation, denial, new evidence and more rumours. We have not yet reached the moment of 'naming and shaming' with the BBC presenter story, let alone the 'tearful confession', but the summer is still young.
For those fortunate enough not to have kept up, late last week the Sun reported that 'a top BBC star' had been accused of paying a 'youngster' around £35,000 for 'sexual pictures' over a three year period, which allegedly began when the young person was 17 years old. The parents of the young person, who allegedly has a nasty drug habit, complained to the BBC back in May. Angry that the presenter was still regularly appearing on screen, they eventually took their story to the Sun. Since then, we have learnt that the young person concerned thinks nothing untoward happened and apparently didn't want to make a complaint.
A desire to uncover high-profile sexual predators has long gripped the British media, especially since the true scale of Jimmy Savile's abuse began to emerge in 2012. The sheer number of Savile's alleged victims, and the fact that he managed to get away with his crimes for so long, was particularly shocking. Since then, the media have gone to great lengths to root out potential predators – even if this has meant acting on flimsy allegations. This has resulted in innocent people, such as singer Cliff Richard, being named, shamed and interrogated by police.
Of course, neither Phillip Schofield nor the unnamed BBC presenter can reasonably be compared with Savile. Indeed, in both cases, it's not even clear whether the initial allegations constituted anything illegal. Giving preferential treatment to a young colleague you fancy might be icky, but it is not illegal. The law around sending and receiving nude photos is complex, but the police have so far declined to investigate the BBC presenter for this.
On top of all this, neither of the people who were alleged to have been mistreated by Schofield or the BBC presenter has gone public. The blanket media coverage surrounding the BBC presenter has prompted two other people to come forward with accusations that they received 'creepy' social-media messages. A third, a 23-year-old, claims the presenter solicited a semi-naked picture of him and that they met during lockdown.
So, amid the swirl of rumour and accusation, we have interminable press coverage of what seem to be non-crimes with, so far at least, non-victims.
This is not to say these stories should not be covered. We have more than enough restrictions on what the media can report already. Arguably, the UK's privacy rules, introduced following Cliff Richard's wrongful arrest in 2014, have only helped to fuel the never-ending guessing game over the presenter's identity.
Still, it is worth asking why this gossip continues to make frontpage headlines and lead television-news bulletins day after day.
When the media report on BBC presenters and the hosts of This Morning, what they are really doing is talking shop. They are gossiping about their small circle of colleagues and friends. They're talking about people like themselves, in other words. This means there's no need to make complex economic problems accessible to a wider audience. It means there's no need to deploy a camera crew anywhere north of Watford or to try to understand issues of concern to people earning minimum wage. When the scandal is about the BBC, journalists get to remain on familiar territory.
This narcissism has long been evident in all those news broadcasts that feature journalists emoting in war zones, where the story is not so much the conflict, but how the journalist feels about it. When the press talks about the press, it takes this introspection, this myopic self-obsession, to new levels.
The public, meanwhile, is infantilised by this kind of news coverage. We are encouraged not to expect competing facts and political complexity, but news as morality tale. We are expected to choose the 'right' side – to sympathise with the alleged victims rather than analyse the facts. At its ugliest, this produces a rush to condemn the accused as guilty, without any evidence.
The BBC presenter controversy has revealed the narcissism of the media set. We badly need journalists to leave the staff canteen, look beyond their own trivial obsessions and take the public seriously. We deserve much better.
Joanna Williams is a spiked columnist and author of How Woke Won, which you can order here.
To enquire about republishing spiked's content, a right to reply or to request a correction, please contact the managing editor, Viv Regan.