Why does the Bank of England think men can get pregnant?
The technocratic classes have completely lost their minds.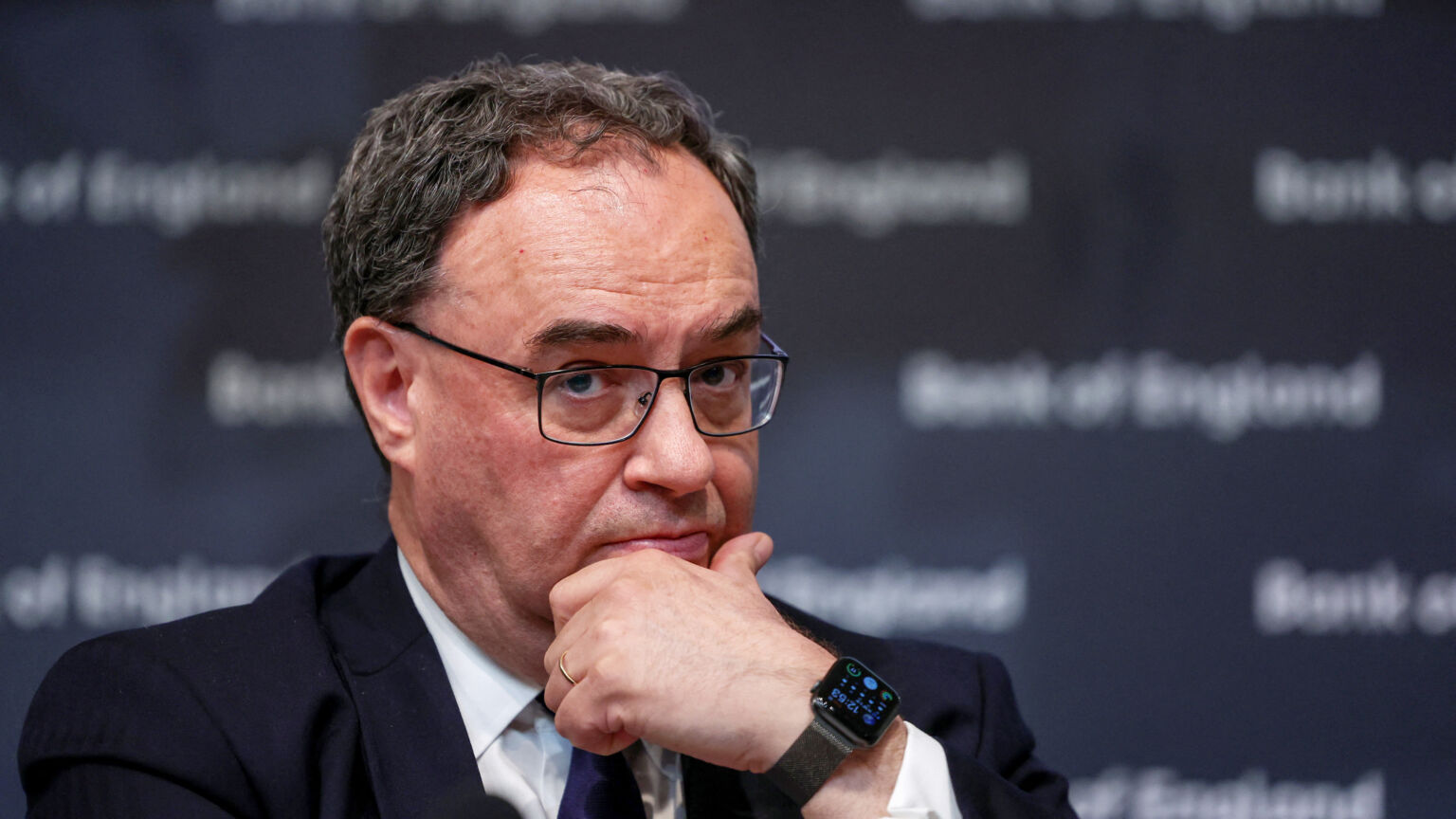 The Bank of England (BoE) has declared that men can get pregnant. Yes, you read that right. According to a report in The Times, the central bank's policies were recently changed so that now they say that pregnancy is something that men, women and a host of other 'genders' can experience.
The Times reveals that the BoE's beancounters have gone to extraordinary lengths to try to court the trans lobby. Last year, the bank submitted an application to be included in Stonewall's list of the top-100 employers for LGBT people. In doing so, the bank was sure to emphasise all the things that made it an 'LGBT friendly' workplace. As it turns out, it had a lot going for it on this front.
The BoE's submission to Stonewall reveals that, since 2021, its family leave policy has used the gender-neutral term 'birthing parent' instead of 'mother'. This phrase, the BoE helpfully explains, refers to 'the parent who is / was pregnant with the child'. Crucially, the term 'includes persons of any and all gender identities'.
I know what you're thinking: what does 'any and all gender identities' mean? Most people would rightly contend there are a maximum of two. And, most important of all, only one of those genders – or sexes, to be more accurate – is capable of 'birthing'. No matter how much a man 'identifies' as a woman, he does not have the equipment to make it happen.
That bizarre bit of phraseology isn't even half of it. The BoE's Stonewall application reveals a whole host of other measures it has taken to pander to trans activists. This includes introducing more gender-neutral toilets in its Threadneedle Street headquarters. Apparently, every toilet on the seventh floor will soon be unisex. Or, in other words, women who work on that floor will soon be unable to easily access a same-sex toilet. How incredibly progressive.
The BoE also seems to expect its employees to become paid-up gender ideologues. It says it will give all 4,000 of its employees 'diversity and inclusion objectives' on which they will be assessed annually (it's not clear what happens if they fail). It also expects them to state their 'preferred pronouns' in email signatures and don rainbow lanyards at work.
On the recruiting front, the BoE is aiming to bring in 'quantitative targets' for LGBT staff. Presumably, this will mean hiring people on the basis of their LGBT identity in order to boost 'diversity' and 'representation'. Because nothing says 'I respect LGBT people' like suggesting they cannot get a job at your organisation without a patronising leg-up.
The BoE also promises to fund its employees' gender-reassignment surgery. The bank's private medical insurance covers phalloplasty, vaginoplasty and clitoroplasty, among other medical interventions. Seeing as the average cost of transitioning privately is somewhere around £20,000, this is no small investment.
Clearly, the BoE has gone above and beyond in its attempts to get into Stonewall's good books. And yet, remarkably, all this effort only landed the BoE the 57th spot on Stonewall's top-100 employers list last year. What it has managed to achieve here, however, is an almighty backlash from the general public.
And no wonder. This controversy comes at a time when the Bank of England is coming under heavy criticism for failing to do its actual job – namely, controlling spiralling inflation, which it has routinely underestimated over the past few years. All this talk of men getting pregnant will only confirm in the minds of many that the technocratic classes have completely lost their minds.
Lauren Smith is an editorial assistant at spiked.
To enquire about republishing spiked's content, a right to reply or to request a correction, please contact the managing editor, Viv Regan.