We still need a reckoning with lockdown
Partygate is a distraction from the cruelty of the rules themselves.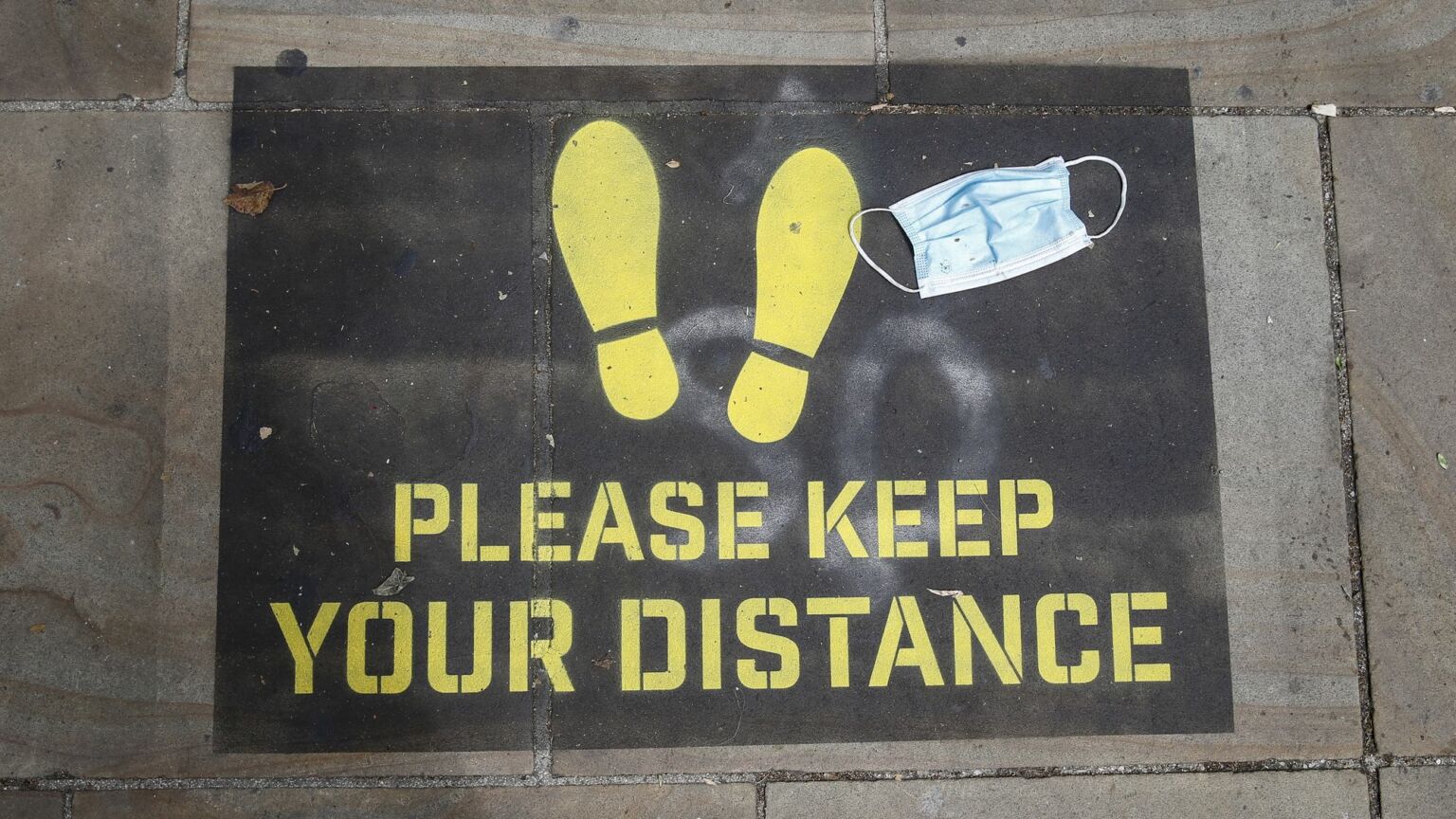 It seems that Partygate is the scandal that just won't go away. No sooner had former UK prime minister Boris Johnson been forced from parliament – for 'deliberately misleading' MPs over lockdown rule-breaking in No10 – than a newish Partygate scandal broke. This time it involved a video of staff at Conservative Campaign HQ enjoying a 'Jingle and Mingle' Christmas party on 14 December 2020, while the rest of London, then slipping into 'Tier 3' restrictions, had been forbidden from jingling and mingling with just about anyone.
So we're still raking over the pandemic years. But we're focussing on the wrong things. Too many in the media and beyond are still obsessed with rule breaking rather than questioning whether the rules were proportionate or effective. They're still obsessed with retrospectively policing the lockdowns rather than asking whether the lockdowns were right or wrong.
Of course, public anger at Tory ministers and staffers flouting rules their own government imposed on the rest of us is understandable. The double standards are off the charts.
On 23 March 2020, Boris Johnson gave a wartime-style address, insisting that we must stay at home and that the police would have powers to enforce the rules. Nobody was in any doubt that we were not supposed to go to parties during the first lockdown, the second lockdown, or the periods of tiered restrictions. The police were certainly not in any doubt, as the 120,000 Covid fixed-penalty notices dished out to lockdown breakers surely attests.
And yet people 'in the know' – in government and close to government – ignored the very same rules they expected the rest of us to follow. Downing Street staff regularly held naff parties. Scientific advisers, such as Professor Neil Ferguson, travelled across London for illicit nookie.
And they did all this while depriving the rest of us of our freedoms. They forbade us from seeing dying loved ones; from attending weddings, funerals and birthdays; from simply enjoying the company of others.
So it's understandable that so many want retribution, that they want to punish the hypocrites in power. But the anger is misdirected. We should be targeting it at the harsh, inhuman rules, not their violators. We should be angry at the punishment meted out to two students, who were fined £10,000 each for organising a snowball fight in Leeds in January 2021. We should be angry at the punishments visited on neighbours for having a cup of tea together, on friends for going for walks, and on pensioners for chatting on benches.
For the best part of two years, perfectly normal human behaviour was effectively criminalised. This assault on everyday freedoms should be the object of our anger – not parties in Tory HQ.
The fine for 'recklessly' leaving self-isolation, for instance, was £4,000 during the pandemic. That is equivalent to a 16-week salary for someone in the bottom fifth of earnings. These were the most punitive fines this country has known since the Dark Ages. As I wrote for spiked in October 2020, the fine for leaving isolation and potentially spreading Covid amounted to roughly the same as the fine for murdering a 'non-prospering Welshman' in the 9th century.
The lockdown regime was staggeringly and unjustifiably punitive. Worse still, the police enforced it arbitrarily. As a report from the National Police Chiefs' Council revealed earlier this year, Covid fines were more likely to be issued to men, to those aged 18 to 24, to those from ethnic-minority backgrounds, and to those living in areas with higher levels of deprivation. People from ethnic minorities were 2.3 times more likely than white people to receive a Covid fine in England and 2.8 times more likely in Wales. The enforcement of the lockdown regime was not only draconian, it was also deeply unfair.
Seeking retribution against Tory revellers may make some of us feel better for a time. But it won't address the injustice meted out to so many during the lockdown years. We need to move away from obsessing over rule breakers, and reckon with the fact that the rules themselves were wrong.
So, to that end, how about an amnesty for all lockdown breakers? Retrospective pardons could be issued to those fined for having a cuppa with a neighbour. The cases still in the courts could be cancelled. All fixed-penalty notices dished out during the pandemic could be returned.
There are precedents for all this. After the Second World War, Winston Churchill resolved to have a 'bonfire of state controls', scrapping ID cards. We have an opportunity to do something similar, scrapping the punitive legacy of the lockdown years.
To enquire about republishing spiked's content, a right to reply or to request a correction, please contact the managing editor, Viv Regan.