When did Glastonbury become so boring?
Festivals have turned into joyless, conformist snorefests.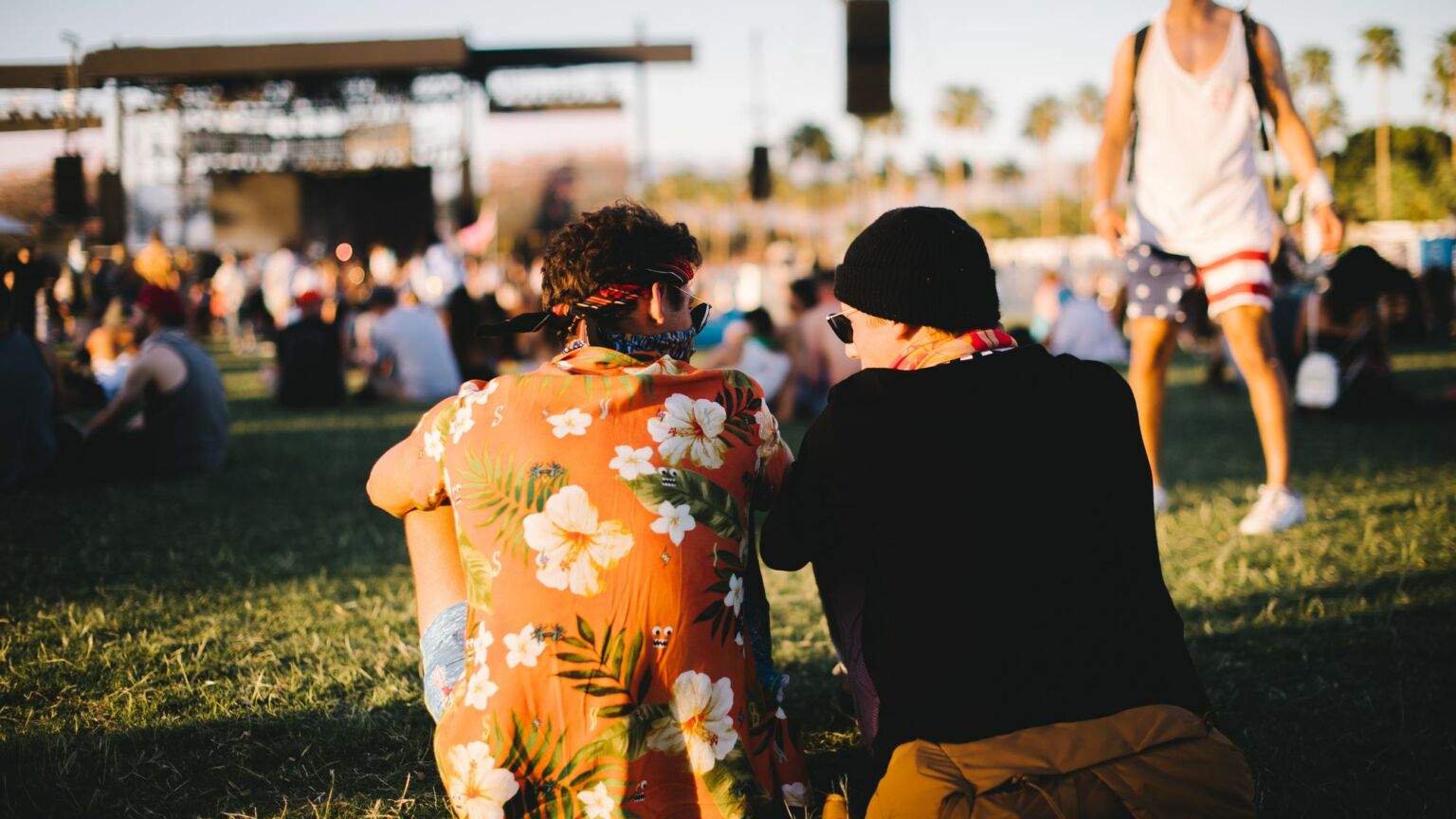 Remember when summertime festivals were fun? Sex, drugs and rock'n'roll. What better way to waste the hours over a sunny weekend?
Admittedly, much of the time, the reality consisted of the rather more PG-rated snogs, booze and fags than the full Woodstock-esque bacchanalia. But still, the rock'n'roll was always there, literally and in a metaphorical sense. Festivals were once raucous, happily daft and daftly happy events.
As we say in Ireland, the craic was mighty. Even a youth of incorrigible, almost supernatural, laziness like myself used to be seduced by a festival.
It wasn't just music festivals, either. Literary and arts festivals also used to involve rows, ructions, poignancy and beauty, not to mention heroically unwise drinking. Many of the things, that is, that make life worth living.
These days you couldn't pay me to attend most festivals. These one-time carnivals of fun, adventure and wild unpredictability have been watered down, corporatised and made safe and dreary. Worst of all, today's festivals are conformist affairs, dutifully acknowledging all the official platitudes of the age. The exact opposite, in short, of what a festival should be.
Sex, drugs and rock'n'roll have been replaced with artisanal catering, build-your-own-yurt classes, gender-neutral yoga and white-privilege struggle sessions. And then there's the endless lecturing, on stage and off, about whatever is deemed the current socio-political hot-button issue.
There appear to be more festivals than ever throughout Britain and Ireland. Yet fewer than ever seem remotely interesting or enticing. And that goes even for the big dogs.
Take Glastonbury, possibly the most iconic music festival in the world, whose 2023 incarnation has kicked off this week. Perhaps surprisingly, they've got some reasonably exciting, or at least potentially exciting, acts on the bill – Guns N' Roses, Arctic Monkeys, Blondie, Sophie Ellis-Bextor, Lana Del Rey, The Unthanks, Queens of the Stone Age.
But then they go and piss on our chips with the tedium that is Left Field, an all-in-one talking shop that promises to 'recharge your activism'. Get ready to kick out the jams with sizzling topics such as 'Can politics deliver on climate action?' and 'Can we save the NHS?'.
Glastonbury's Left Field features the normal unappetising stew of self-righteousness and smugness. As the pope of Glastonbury, Billy Bragg, pontificates on the Left Field website, 'As the shape of the post-pandemic world begins to form, it's clear that people are more willing to stand up and be counted'.
Quite where those 'willing to stand up and be counted' were during the pandemic is unclear. When our civil liberties were crushed, the likes of Bragg remained silent.
I still shudder involuntarily at the memory of a Glastonbury crowd hollering Jeremy Corbyn's name to the tune of 'Seven Nation Army' by The White Stripes. These people took one of the greatest, most thrilling and life-affirming songs ever written and repurposed it to serenade a time-serving Labourite whose whole worldview and career are the antithesis of all that makes music and art so immeasurably precious to humanity. Well done.
To be fair, it's not just Glasto. Most festivals look unbelievably boring. Last weekend in Ireland, the Borris House Festival of Writing and Ideas took place. It was a veritable orgy (not the good kind) of 'stimulating dialogue and discourse, gathering together intriguing international minds'. If you listen closely, you can actually hear the chin-stroking already.
It featured the usual sorts you get at these things – the same old novelists, journalists, political commentators and activists. They were all there, clustering round the hive mind.
The Borris House Festival promotional bumpf mentions the dangers of 'misinformation' and says it is so 'fanatical' about recycling that there's a complete ban on plastics on site. The food is painfully hip. And buzzwords like 'vegan', 'sisterhood', 'authentic', 'sourdough' and 'curate' are present and correct on the website.
Was I there? Reader, I was not. I'm going to Kraftwerk next week instead. Amazing music, fantastic staging and living legends who created an entire artform on their own. Now that's a goddamn show.
Darragh McManus is an author and journalist. Visit his website here
To enquire about republishing spiked's content, a right to reply or to request a correction, please contact the managing editor, Viv Regan.