In praise of Sunak's trans-penis joke
We need more mockery of gender ideology.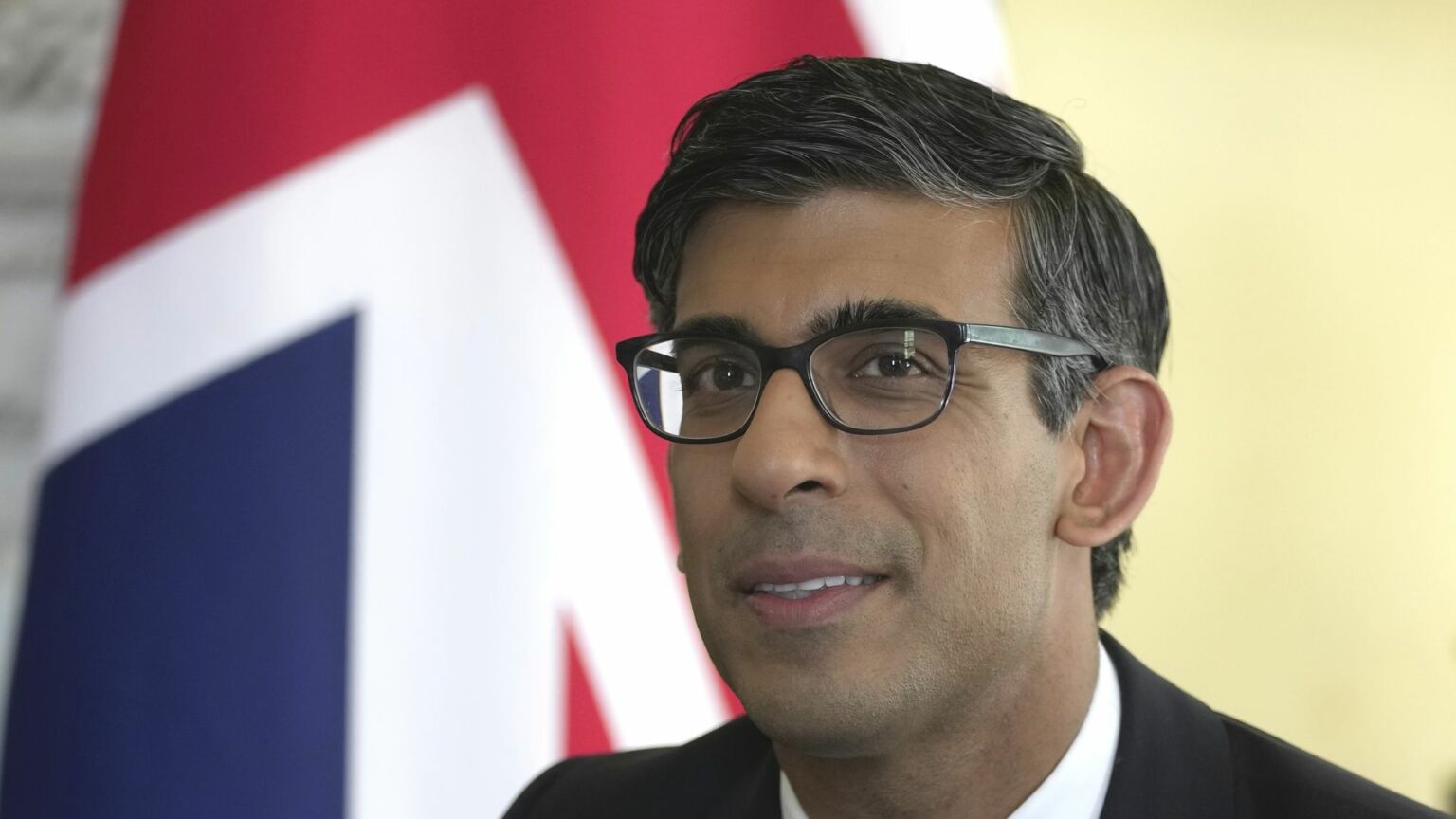 Women with willies are apparently no laughing matter. A clip surfaced on Sunday of UK prime minister Rishi Sunak making a joke about the absurd but fashionable notion that women can have penises. And the moralising minority on social media went wild.
The PM was filmed addressing the influential Tory 1922 Committee earlier this month, where he made a light-hearted quip about Liberal Democrat leader Ed Davey's mad mission to 'convince everybody that women clearly have penises'. Sunak also had a jab at Labour leader Keir Starmer's stance on girly gonads. He called Starmer's capitulation to gender ideology a 'spectacular misjudgement' that made him 'completely unfit to lead our country'. 'You'll all know that I'm a big fan of everybody studying maths to 18', Sunak added, 'but it turns out that we need to focus on biology'.
It was exactly the sort of limp humour one might expect from a politician; a predictable pull of the opposition's low-hanging plums that was met with disproportionate guffawing from his supporters. Yet the response from transgender activists was shit-flingingly mental. They all but called for Sunak's lynching.
After the recording was leaked to Pink News, the PM was swiftly branded a transphobe. Labour's shadow equalities secretary, Anneliese Dodds, told the magazine: 'Rishi Sunak's childish snickering at what is a sensitive and complex issue is certainly not becoming. Trans people should not be used as a political football and these issues should not be trivialised for political purposes.' Kate Osborne, Labour MP for Jarrow, tweeted: 'Using trans women as a punchline is a new low for this awful prime minister.'
What these scolding dullards missed, or at least pretended to miss, is that Sunak was not taking the mick out of any individual trans person. He was seizing on the failings of his political opponents. And in doing so, he revealed himself to be more of a 'man of the people' than both Starmer and Davey.
It ought to be easy for the opposition to mock Sunak as out-of-touch and elitist, given he was born with a platinum spoon in his mouth. And yet, on this issue at least, he is perfectly in step with everyone from mums at the school gates to refuse collectors. Because aside from a tiny cadre of people who have educated themselves out of common sense, everyone knows that sex is real and that it can't be changed. What's more, most people instinctively recognise that the notion of women with willies is funny.
But nothing angers the tyrannical trans brigade more than humour. In a way, this is a tragic loss, as this movement is a comedic cornucopia. From truckers in fishnets crying over pronouns to impossibly pompous students who believe freedom can only be achieved by silencing their lecturers, there are many things to giggle at in the modern trans movement. And had the public not been browbeaten into silence, laughter would be the most common, honest and human reaction to these activists who believe they have magic, gendered souls.
Prime minister Sunak has not yet backed down by issuing the sort of simpering mea culpa that has become standard. That shows leadership, and it will secure him votes. The joke is on his gender-crazed opponents.
Jo Bartosch is a journalist campaigning for the rights of women and girls.
To enquire about republishing spiked's content, a right to reply or to request a correction, please contact the managing editor, Viv Regan.