Wickes and the madness of woke capitalism
Gender-critical shoppers have been told to take their business elsewhere.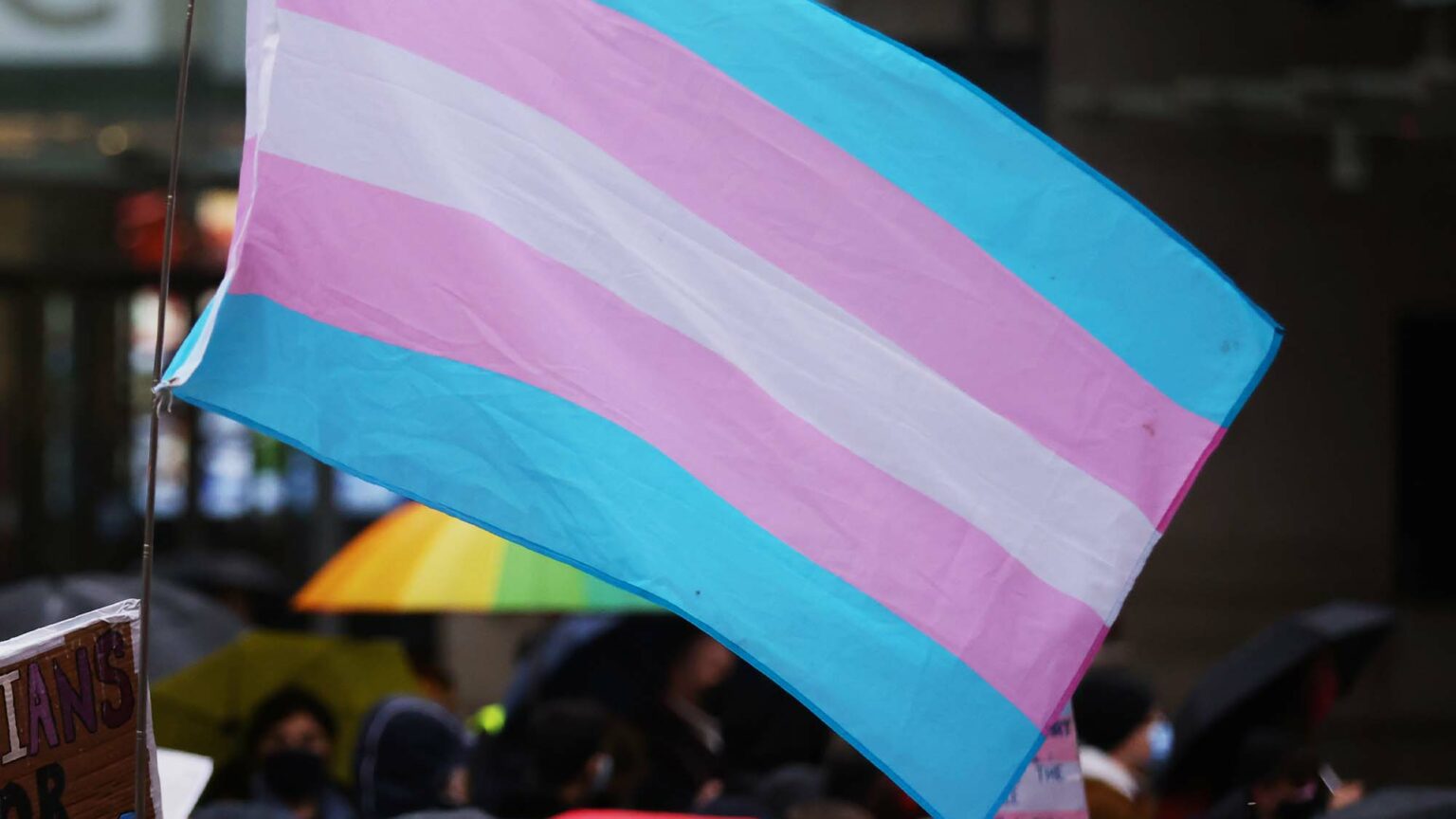 While the UK government is finally starting to take notice of the disastrous impact of gender ideology on wider society, increasing numbers of corporations appear to be doubling down on the trans lobby's agenda. One of these firms is Wickes, the home-improvement retailer, which has made headlines by wading into the trans debate and insulting its own customers in the process.
On 11 May, Pink News, an 'LGBTQ+ news outlet', ran a virtual 'Trans+ Summit' for businesses, charities and professionals. I had the misfortune of sitting through the entire event. Speaking on a panel about senior leadership was none other than the chief operating officer of Wickes, Fraser Longden.
In 2022, Wickes launched a 'No LGB without the T' campaign – an obvious pushback against those gay, lesbian and bisexual people who are concerned that gender ideology is eroding gay rights and even the very notion of same-sex attraction. The campaign culminated in a Wickes float at the Brighton Pride festival last summer. Wickes faced a significant backlash for this, with customers saying it was entirely inappropriate.
During the Pink News panel, Longden was asked about the outcry. He responded by casting gender-critical activists as 'bigots', in contrast to the majority of the British population, who he rather generously described as 'just slightly ignorant'. Sticking the boot in further, he suggested that gender-critical people are 'not welcome in our stores'. Given the fact that the vast majority of Brits reject gender ideology, it seems he would happily put Wickes out of business.
I wonder how most of Wickes' customers would feel, knowing its senior management holds them in such contempt? The answer to that question has already become abundantly clear. I published a blog post about the event and a link to the video of it. Since then, Wickes has come under intense fire on social media. #BoycottWickes began to trend. Within 24 hours, Wickes' share price had dropped by over four per cent. Even Elon Musk got involved, commenting on one of my tweets. I can't imagine he'd heard of Wickes before.
The public's fury is plain to see. Wickes' most recent tweet – a poll about bath styles, completely unconnected to the controversy – has just 72 likes but over 3,000 comments, most of them raging against the retailer for its discriminatory stance. One standout response was: 'I quite like a bloodbath. Like the one Wickes has recently experienced with its customers.' Many customers have cancelled their orders in protest, while others have called for a boycott.
Wickes has stayed quiet about the controversy in public. But it has circulated an internal email to staff, referring to Longden as a 'passionate supporter and advocate for the LGBTQ+ community' and claiming his 'comments were taken out of context'. This last point is particularly ironic, given that the YouTube video of the event has since been taken down. So now no one is able to watch it and appreciate the full 'context' of his remarks.
The public are clearly sick and tired of this treatment. Not only are we being lectured to by corporations, we are also being told we are not worthy enough to buy their products or services. Wickes is not the only firm guilty of this, either. Last year, Halifax was criticised for introducing pronoun badges for its staff. In response, it told its detractors to 'close their accounts'.
Many corporate heavy-hitters were also happy to throw their support behind the Pink News summit. Ernst & Young and Publicis Groupe UK were official sponsors. Other major firms, including IBM, provided speakers.
During the event, a lot of vitriol was aimed at opponents of gender ideology. In the keynote speech, Rico Jacob Chace, a trustee of the LGBT+ Consortium, said, 'I personally hold the press and government responsible for the murder of trans people in the UK'. In a session on 'Allyship for Managers', a panellist ridiculed women who would rather not share toilets with biological males, even putting on an over-the-top, high-pitched voice and exclaiming, mockingly: 'I don't want to use the loo next to Colin.'
While Wickes' higher-ups might think gender-critical views are beyond the pale, some truly questionable things were said at this conference. In a session entitled 'Future of the Workplace – Preparing for Gen Z', one panellist said working with 'straight, white men from Essex' was 'really embarrassing' and 'cringe'. In the following session, 'Transition and Support Services', a panellist called for a system in which 'trans children' would be able to go to a clinic and receive cross-sex hormones the very same day. He also recommended that these children and their families get in touch with Mermaids, a charity that is being investigated by the Charity Commission over safeguarding concerns.
We live in bizarre times. Corporations talk of turning away their own customers for holding perfectly mainstream views. Meanwhile, they support a conference in which people casually talk of ending women's sex-based rights and pushing children into damaging, life-altering and unevidenced treatments. Wickes and Co have no place lecturing anyone.
James Esses is co-founder of Thoughtful Therapists.
To enquire about republishing spiked's content, a right to reply or to request a correction, please contact the managing editor, Viv Regan.