Boris Johnson is right – this is a kangaroo court
The Privileges Committee investigation has made a mockery of due process.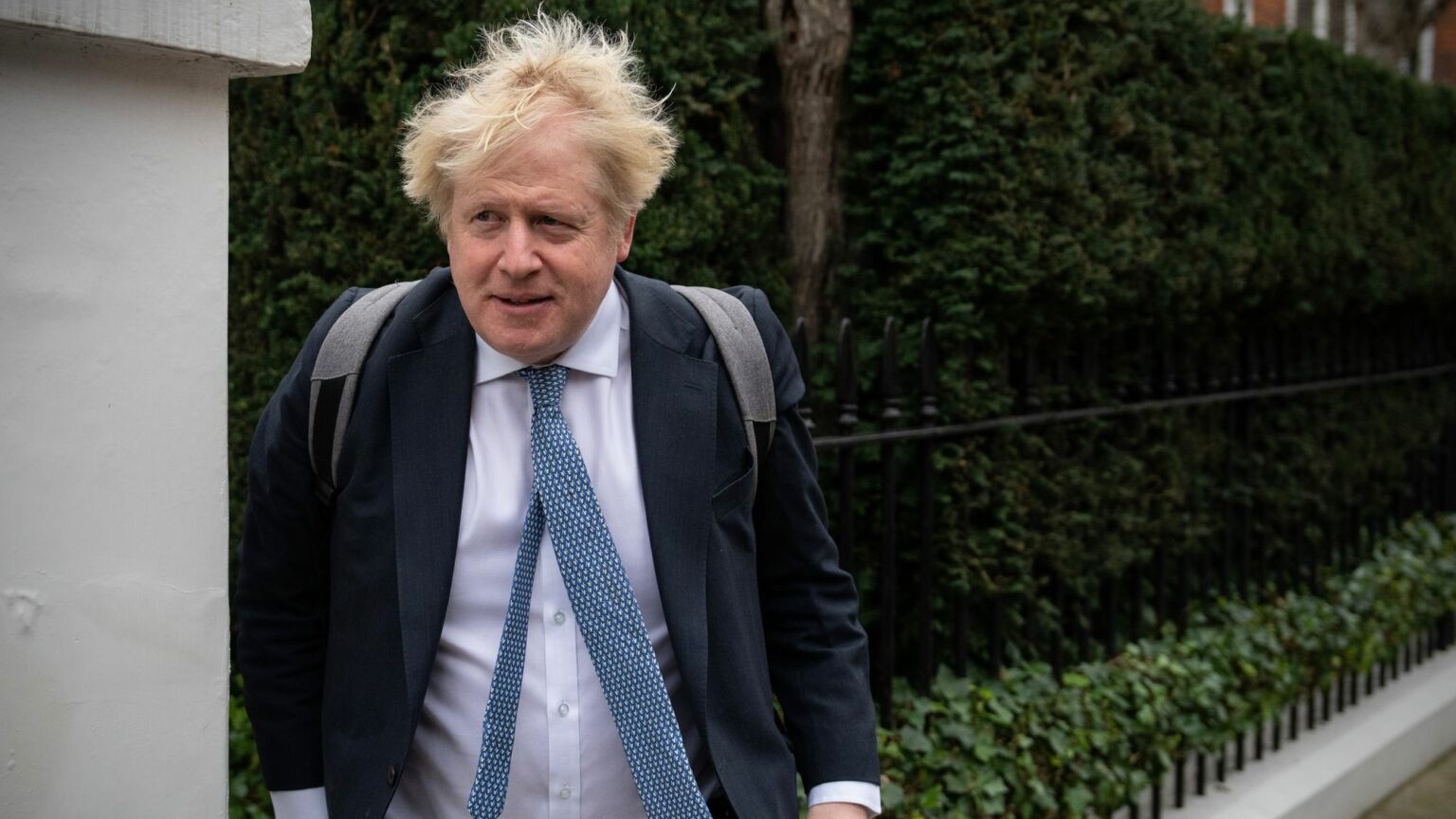 The UK parliament is considering sanctions for any MP who calls its internal court, the Committee of Privileges, a 'kangaroo court'. It has apparently only just occurred to the committee to do this. We are supposed to believe it has absolutely nothing to do with any personal animus its members might have for a certain Boris Johnson (who, entirely coincidentally, used the phrase 'kangaroo court' in his resignation letter to damn the committee's verdict on him). The committee is set to rule on Wednesday that Johnson deliberately misled parliament over parties in Downing Street during lockdown.
There is one small problem – what if the Privileges Committee is a kangaroo court? A kangaroo court is a real concept and a defined term. A good definition of a kangaroo court would be 'a mock court in which the principles of law and justice are disregarded or perverted', or 'a court characterised by irresponsible, unauthorised, or irregular status or procedures'.
As early as September last year, Johnson's barrister, Lord Pannick, wrote to the committee to express his concerns that due process was not being followed. (Pannick is no pro-Boris partisan – readers may recall he beat Johnson in the Supreme Court prorogation case in 2019.) The committee then published a rather rude dismissal of Pannick's concerns. So, he advised its members again. And they chose to ignore him, again.
One of Pannick's concerns was that the committee had changed the definition of what it means to commit contempt by misleading parliament. 'Intentionally misleading' parliament has a long-established definition in parliament's own rules, Erskine May, which had also been agreed upon in past parliamentary resolutions. According to the committee, however, intent is 'best thought of as an aggravating factor' rather than a crucial component of the charge. This made it much easier to convict Johnson of contempt. Pannick also warned that the committee was using a weaker standard of proof – also making it easier to convict.
The committee also used secret witnesses, which is inherently unjust, and had no intention of giving Johnson all of the evidence or allegations that had been made against him. Nor was Boris allowed to be represented by a lawyer when he was cross-examined by the committee, as he would have been able to in a regular court case (although lawyer Nick Vamos did sit next to Johnson in his hearing, he was not able to act as barristers normally do). Finally, Pannick pointed out that neither Boris nor a barrister were allowed to cross-examine the other witnesses, which could invite a stitch up.
Doing any one of these things would be enough to make a court or tribunal, or indeed this committee, a kangaroo court. It turns it into a 'mock court in which the principles of law and justice are disregarded or perverted'.
Did the committee apply the existing parliamentary definition of what it is to mislead? No, it did not. Did it apply the principles of justice that evidence must be transparent, and that defendants must be able to defend themselves? No, it did not. Did the committee follow the procedures that a court of law would use? No, it did not. Instead, it was 'characterised by irresponsible, unauthorised, or irregular status or procedures'. By doing all this, by abandoning standard procedures and justice, parliament stepped outside the rule of law.
The Privileges Committee may feel justified in how it has conducted itself, but it would be wrong to pretend it has followed due process. Worse still, the committee's new plan is apparently to punish any MP who says the words 'kangaroo court', even though that is a fair description of the committee.
Personally, I would not use the phrase 'kangaroo court'. I prefer to call it a show trial. A show trial is very like a kangaroo court, but it is brought about specifically to achieve a political end.
And we know there likely was a political end because the committee chair, Harriet Harman, already viewed Boris as guilty from the outset. Last year, Guido Fawkes uncovered some damning tweets making Harman's personal views clear. And there is similarly damning evidence of bias among other committee members. Any judge in any court of law would have to step down if they had shown such prejudice. These MPs did not.
What all this shows is that the Privileges Committee has made a mockery of due process. Will parliament now punish those who say the truth?
Steven Barrett is a barrister.
To enquire about republishing spiked's content, a right to reply or to request a correction, please contact the managing editor, Viv Regan.