How Silvio Berlusconi was undone by Brussels
His celebrity politics was no match for the ruthless European establishment.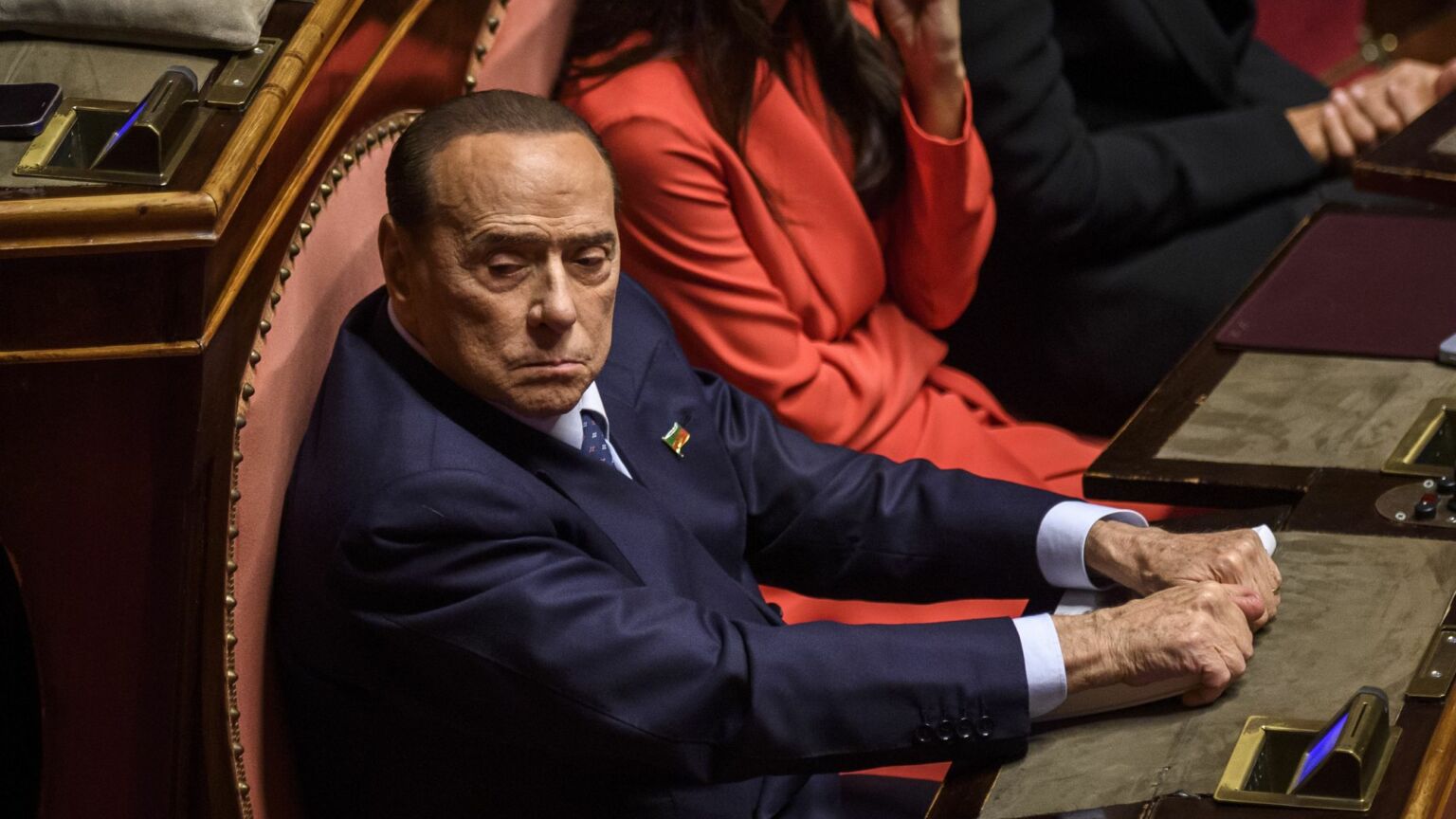 Silvio Berlusconi, who died today aged 86, was a consummate practitioner of celebrity politics. His flamboyance, charisma and down-to-earth charm were widely acknowledged, even by his detractors. With the help of his vast media empire, he dominated Italian public life for nearly three decades.
Berlusconi emerged as a major political player in the 1990s at a time when Italian politics was in a state of paralysis. Italian voters had become increasingly cynical towards the Christian Democrats and the Socialists, the two party-political movements that had dominated Italian politics since the end of the Second World War. By the early 1990s, both parties, and the state bureaucracy as a whole, were plagued by corruption scandals. By this point, many Italians were thoroughly disenchanted with political ideologies, political parties and the political elites.
This crisis provided Berlusconi with an opportunity. Using his wealth, his charisma and his access to the media, he launched Forza Italia in 1994. Forza Italia presented itself as a movement rather than a conventional political party. Its main message was that it was different to the tired and corrupt establishment. Within a matter of months, it had come from nowhere to win the 1994 Italian General Election. Il cavaliere (the knight), as Berlusconi was widely known, went on to serve three terms as prime minister.
Despite innumerable allegations of corruption, sex scandals and a tax-fraud conviction, Berlusconi remained a key political player right until his death. His Forza Italia party retains a role – albeit a minor one – in the current Italian government.
As a celebrity politician, Berlusconi was in a class of his own. He was a Trump before Trump. And just like Trump's supporters, Berlusconi's supporters would always forgive him for his flaws. Even hard-bitten political observers found it difficult to ignore his charm and humour.
Yet, as a politician, Berlusconi achieved very little. In government, he failed to overcome Italy's political stasis, not least because he was unable to break Italy free from the grip of its unelected technocracy. In fact, under Berlusconi's watch, the Italian government became increasingly subservient to the EU. In turn, Brussels treated Italy with contempt, and regarded it as its fiefdom.
Rome's subordination to Brussels was all too visible during the Italian debt crisis in 2011. The EU effectively forced Berlusconi to resign and appointed Mario Monti, a former EU commissioner, in his place. This EU-backed coup showed that despite Berlusconi's populist rhetoric and talk of national sovereignty he had failed to emancipate Italy from the grip of globalist institutions and global capital.
Berlusconi's Forza Italia promised much and delivered very little. But it did anticipate the populist demand for a political voice, the clamour for which has now spread beyond Italy and across Europe. Hopefully the 'populism from above' personified by a celebrity politician like Berlusconi will one day be decisively displaced by a populism from below – one that is accountable to the people it aspires to represent.
The Berlusconi era arguably came to an end last year with the election of Giorgia Meloni as Italy's prime minister. She was the first leader since Berlusconi to be elected by the Italian people, rather than appointed to appease the European establishment. Now she too will have to stand up to the supranational powers that brought him down in 2011. How she manages this will be critical to Italy's future.
Frank Furedi is the executive director of the think-tank, MCC-Brussels.
To enquire about republishing spiked's content, a right to reply or to request a correction, please contact the managing editor, Viv Regan.