The myth of anti-migrant Britain
Brexit Britain is welcoming more migrants than ever – and an ugly backlash is nowhere to be seen.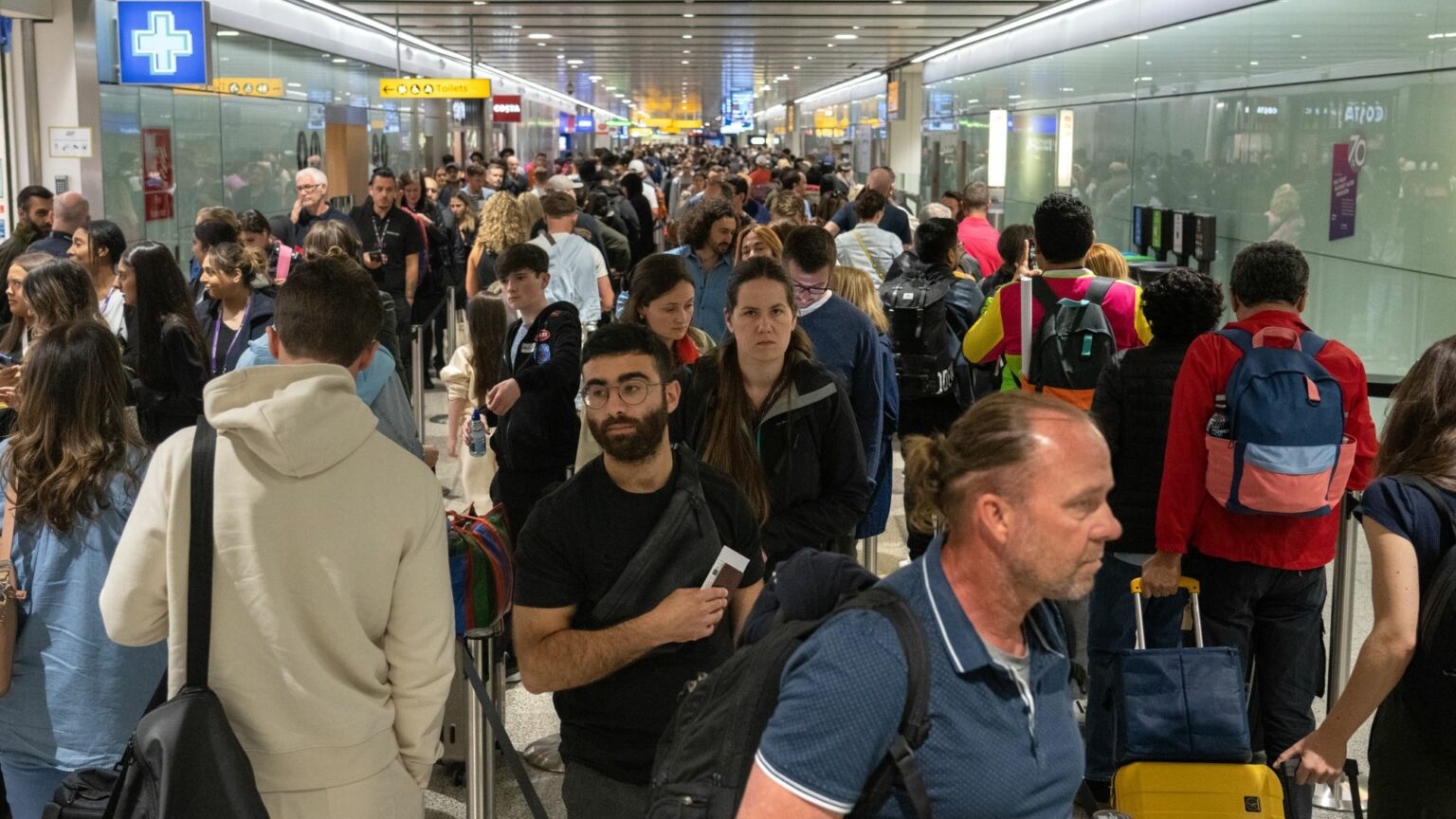 Brexit Britain is an awful, racist, xenophobic hellhole, isn't it? After all, that has been the message peddled by our cultural and political elites for the best part of seven years now. We've had broadsheet op-eds endlessly referencing 'a nasty tide' of bigotry supposedly unleashed by the Brexit vote. We've had BBC dramas conjuring up dark visions of a Britain consumed by foreigner-hating. And we've had countless politicos and celebs claiming they don't recognise this allegedly small-minded nation anymore.
But last week's migration figures from the Office for National Statistics – and the public response to those figures – tell a very different story about Britain, Brexit and immigration.
As reported by the ONS last Thursday, net migration last year was at a record-breaking 606,000, up from 488,000 in 2021. So, since the UK left the European Union in 2020 (a decision elite Remainers said would lead to Britain 'pulling up the drawbridge' to outsiders), the UK has welcomed in an unprecedented number of migrants from around the world, especially from countries like India and Nigeria.
Not only does this complicate the prevailing narrative about the post-Brexit Tory governments of Johnson, Truss and Sunak – namely, that they are to the right of Enoch Powell – it also rubbishes the idea that the British people are fiercely hostile to immigration. For there's been no frothing xenophobia, no Johnny Foreigner-bashing, no tsunami of Little Englander hatred in response to these record-breaking migration flows.
This should explode, once and for all, the myth that Brexit is an exercise in xenophobia. More and more people, particularly from Africa and the Indian subcontinent, are coming to live, work and study in the UK – and yet polls show that fewer and fewer Brits are especially worried about it. Plus, for all the talk of post-Brexit racism, we have reduced largely white EU migration in favour of largely non-white non-EU migration – and still relatively few people have batted an eyelid.
This is not to say that Brits have stopped being concerned about immigration entirely. Recent YouGov polling suggests that about 55 per cent think that immigration is too high (down from 70 per cent in 2016). But since Brexit a lot of the heat has been taken out of the issue, with polls reflecting a clear softening in attitudes towards immigration since 2016. Indeed, an Ipsos survey from last year showed that, between 2016 and 2019, the proportion of Brits concerned about immigration plummeted from almost half to one in seven. And, according to the World Values Survey, 50 per cent of Brits now feel that immigration enriches our cultural life, up from 27 per cent in 2013. That shift means that Brexit Britain is now among the most pro-migrant countries in the world.
It seems that taking back control of Britain's borders has reduced many people's anxieties about migration. For many it has gone from being an overriding concern to a peripheral concern. Indeed, before Brexit, surveys showed that about half of the population thought immigration was one of the most important issues facing Britain. Earlier this year, polling from Ipsos showed that only 15 per cent of people now feel the same. And this is at a time when net migration has never been higher.
If you dig a little deeper into the polling stats, a nuanced picture emerges. It's true that a majority of people, when asked, will say that immigration in general is 'too high'. But most people still support the specific kinds of immigration which make up for much of the inflows.
Take the three main sources of the net migration jump for 2022. First, there is near enough unanimous public support for the refugee schemes set up for people from Ukraine, Hong Kong and Afghanistan, which have led to nearly 200,000 arriving on a long-term basis over the past year. There is also widespread support for the recruitment of hundreds of thousands of high-skilled workers for the IT, financial-services and, above all, health and care sectors. (No one thinks there are too many doctors and nurses in Britain right now.) Finally, there is also very little objection to the study visas issued to nearly 500,000 international students last year – the vast majority of whom tend to leave after completing their studies.
This tells us something important about Brexit Britain and immigration. It shows us that people in the UK today are relaxed about immigration when the case is made to them. When it's the product of conscious, accountable decisions taken by an elected government, from specific refugee schemes to work visas for the NHS. And this touches on the reason immigration was the source of so much tension before Brexit. Because back then, thanks to the UK's membership of the EU, immigration was not the product of conscious, accountable decisions taken by an elected government. It was imposed on the UK from without. And as a result, it was experienced as a socially and economically transformative force outside of virtually anyone's control. There appeared to be nothing people could do about it. And if they raised concerns, they would be dismissed as parochial or worse by Britain's pro-EU establishment. Brexit has changed all that.
The high levels of post-2020 immigration – and the complete absence of any anti-migrant backlash – should finally dispel all the Remoaner nonsense about what an unpleasant, foreigner-bashing place Britain has become. But those of us who support a more liberal migration policy should not pretend that reasonable concerns about immigration have completely evaporated.
The state's inability to build anything will continue to feed a background anxiety about immigration numbers. Britain is not full. There is plenty of room and plenty of human ingenuity to be unleashed here, to deliver the standard of living that existing Brits and newcomers alike aspire to. But that's certainly not what is happening at the moment. For decades the British state has overseen the degradation of Britain's energy and transport infrastructure. Repeated promises from successive governments about boosting Britain's housing stock have been broken. The state is so shaped by a culture of low horizons and limits that it struggles to do anything much at all. These problems were not caused by immigration. But until this political inertia is tackled, concerns about immigration will persist.
What's more, immigration is clearly being used in some cases as a sticking plaster for structural economic and social problems, from stagnant wages and low productivity to the several million working-age Brits currently deemed too sick to work. Instead of seeking to transform Brexit Britain's economy, to raise wages and address the problem of chronic worklessness, the state is bringing in labour from outside the UK to plug the gaps. Rather than inviting new arrivals to join us, create and build up the country, many are being used to mask internal problems to which our idea-lite government has no solution.
Brexit has returned control and accountability to the migration debate, easing many people's concerns in the process. Britain is not the bigoted backwater of Guardianista fever dreams. But that does not mean the public can be taken for granted. Concerns about everything from immigration numbers to the uselessness of the state to the crucial issue of integration must all be addressed. Otherwise, the argument for liberal migration will never properly be won, and the heat that Brexit has, for the moment, taken out of the migration debate could all too easily return.
Tim Black is a spiked columnist.
To enquire about republishing spiked's content, a right to reply or to request a correction, please contact the managing editor, Viv Regan.