The rise of woke couples therapy is utterly terrifying
Identity politics has colonised the most intimate aspects of our lives.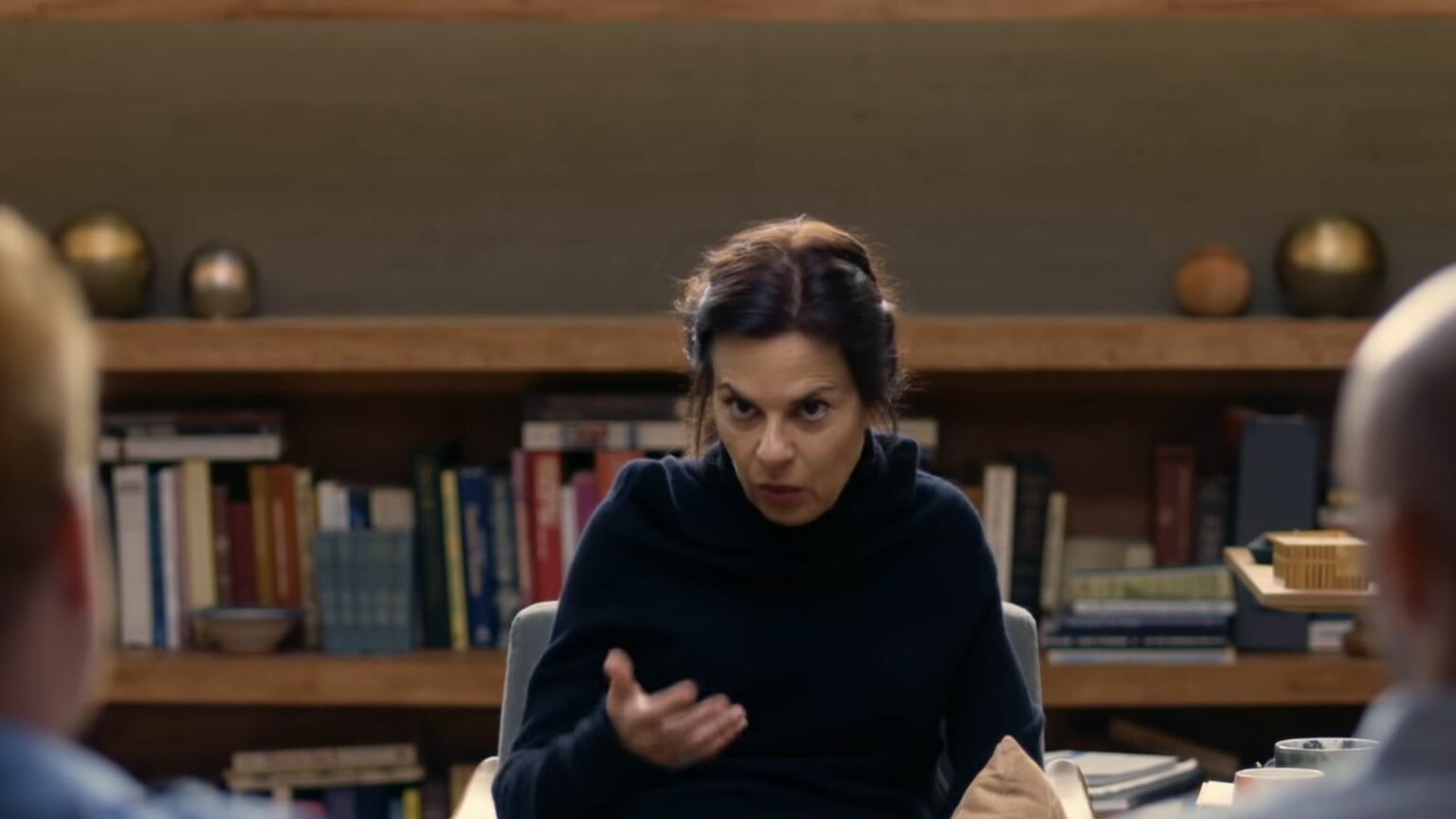 I have mixed views on the vaunted American tradition of therapy. I grew up between the decidedly non-therapeutic culture of Belfast, Northern Ireland and the more navel-gazing environment of liberal Brooklyn, New York. I have gone to multiple therapists, some of whom were very helpful. And I've been to couples therapy, in an ill-fated attempt to save a dying marriage. Yet in all of those hours I spent sniffling on a couch in a neutral-palette room, never once did I think: 'I wish my therapist would bring up my white privilege, because that is really keeping me up at night.'
It seems in this regard, I'm more Belfast and less Brooklyn. What really brought this home to me was a very long article in the New York Times Magazine by Orna Guralnik, the star of Showtime's hit show, Couples Therapy. Her clients have the kind of problems that all committed relationships are prone to having – money stresses, infidelity, conflicting parenting styles. The twist is that, in her sessions, she also fearlessly tackles the kinds of issues that only deeply liberal-left, middle-class, blue-state couples would ever agonise over. For instance, in a heterosexual partnership between two black people, who has more privilege? Spoiler alert: it's the dude.
There is always something alluring about other people's drama. I'm happy to admit that, after reading Guralnik's article, I will be binge-watching Couples Therapy at the earliest opportunity. We all have a prurient interest in other people's private lives. But the stories Guralnik tells offer insight into far more than that. They actually reveal a tremendous amount about a particular segment of American society – namely, the well-off woke. We get to see how they see themselves, how they relate to each other and how their politics seems to cloud every aspect of their lives.
There are things in Guralnik's quite thoughtful article that I actually agree with. 'To be truly open to your partner's experience, you must relinquish your conviction in the righteousness of your position; this requires humility and the courage to tolerate uncertainty', she writes.
Absolutely. But what if your 'righteous position' is your belief that the patriarchy is holding all women everywhere down and all men are perpetrators? Or that the world is about to end because of climate change? Would Gularnik gently help a client relinquish that worldview?
I doubt it. Her therapeutic style involves injecting fraught culture-war issues into the interpersonal dynamics of couples who are already on the rocks. White, well-off, liberal Americans are so profoundly riddled with guilt, it seems, that they actually welcome this additional psychic pain. Presumably they believe they deserve it. For instance, one client, already suffering from the fact that her husband cheated on her, 'often undid her own complaints… by having the thought, "Oh, poor white cis woman"'.
In woke therapy, this race- and gender-based undermining of the self is actually viewed as a good thing. 'Over time [the lessons of the Black Lives Matter movement] can inspire deep psychological work, pushing people to reckon with the harm that has been done', Guralnik writes. White guilt, apparently, is just what this doctor ordered. The article provides important evidence that racialised woke ideology has permeated every level of middle-class, liberal America.
In my experience of therapy, it was about helping clients not to turn every bad thing that happens into a catastrophe. It was about learning to differentiate between what is your responsibility and what isn't. Anything that you cannot immediately control – like, say, the killing of George Floyd – is not your responsibility. Not anymore, it seems. Just as with other old-fashioned notions – such as, there are only two sexes and you shouldn't pre-judge people based on their skin colour – the idea that a therapist's office is a place where you might escape an oppressive outside culture is no more.
This is not a matter that the non-woke should just shrug off. It is not just another example of the craziness of the 'libtards'. It's actually more serious than that. It shows that an authoritarian and totalitarian worldview – an ideology that places every person in a rigid and anti-human hierarchy of privilege – has found its way into our most intimate and personal relationships.
Having spent a large part of my life living in liberal America, I can only hope that the many people still enthralled by this ideology can eventually break free. But visiting a woke therapist is not going to help.
Jenny Holland is a former newspaper reporter and speechwriter. Visit her Substack here.
Picture by: YouTube / Showtime.
To enquire about republishing spiked's content, a right to reply or to request a correction, please contact the managing editor, Viv Regan.