Why have the Tories u-turned on abolishing leaseholds?
Getting rid of this feudal system is a no-brainer. But neither party has the guts to do it.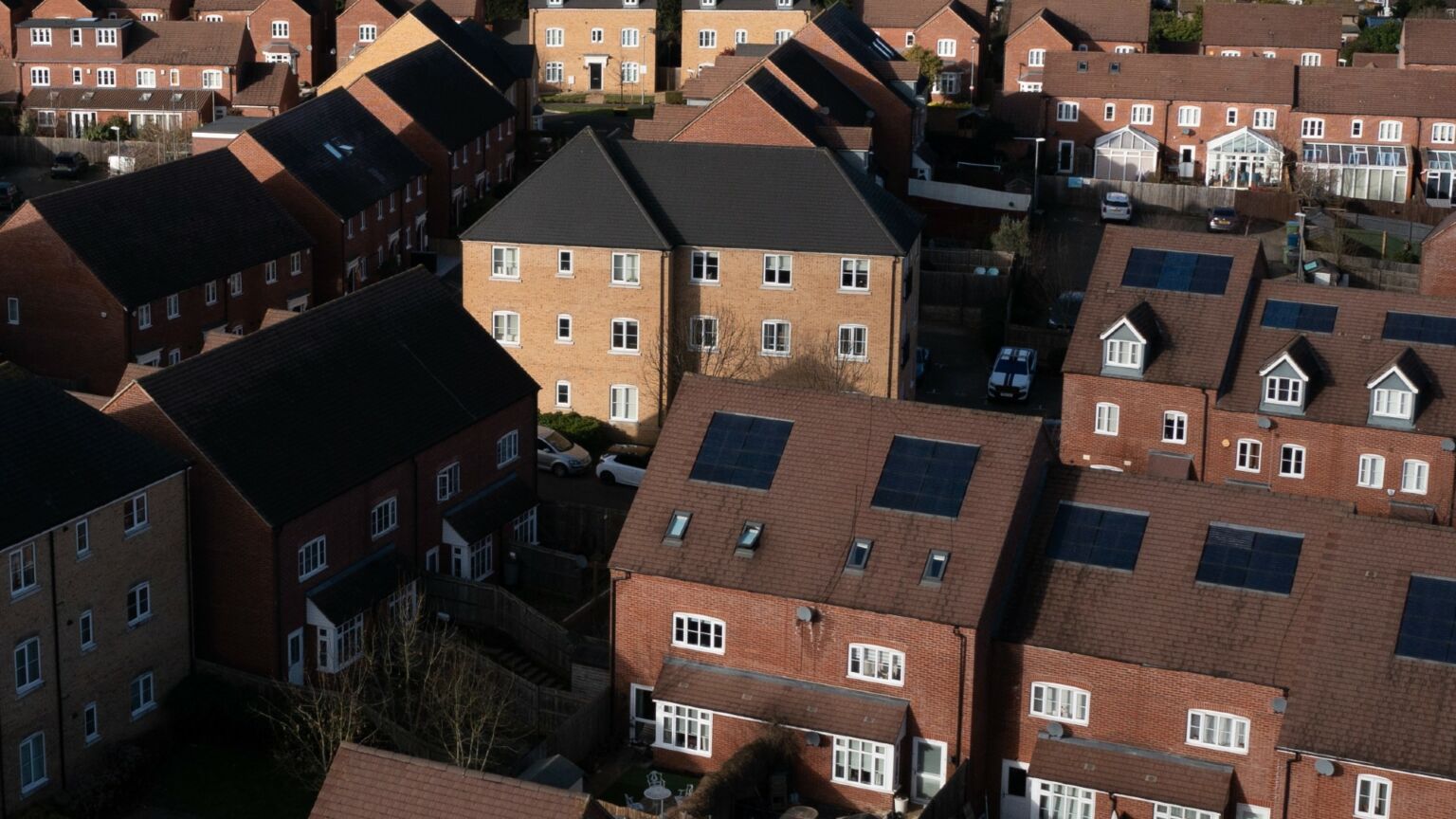 The Conservative Party is playing with electoral fire by ditching its long-awaited plans to abolish leasehold – our system of quasi-home-ownership under which flat-owners do not actually own their own homes. Having previously pledged to scrap leaseholds, describing it as an 'outdated feudal system', housing secretary Michael Gove is reportedly about to make a screeching u-turn.
Public opinion is behind scrapping leaseholds, which would bring England and Wales into line with Scotland. According to polling from Opinium, 60 per cent of those who voted Conservative in 2019 support abolition. The government does not appreciate the level of opposition to this system, which now blights the lives of nearly five million households across England and Wales.
Many think that by taking on a leasehold property, often through schemes like 'Help to Buy' and shared ownership, they are taking their first step on to the property ladder. But they are being sold a lie. When you sink your savings into a leasehold flat, you own nothing. You are simply buying the right to occupy the property for a period of time (99, 200 or sometimes 999 years), all while paying ground rent and service charges to the actual owner of the building. In the end, leasehold is another tenancy agreement, just with a hefty mortgage attached.
Leaseholders do not have control over their own homes. That control lies with the freeholder – often a faceless offshore company that determines everything from how often your windows are cleaned to whether the lifts are properly maintained.
Landlords set the cost of these services, which you then have to pay. In some respects, you are worse off than a short-term renter, who can give a couple of months' notice to a bad landlord and find a better place to live. In a leasehold, the only way to escape a bad landlord is to sell the home you've scrimped and saved to buy. And even that is very difficult to do right now, given that flat sales are stagnant.
With no freedom to choose service providers or control costs, leaseholders are easy pickings for unscrupulous landlords. Take insurance. Your landlord doesn't live in the building or pay the premium. So he'll go with the insurer who pays him the highest commission, regardless of whether the policy is any good. This arrangement suits the insurance companies, too. They can jack up premiums, sell unsuitable policies and impose such ridiculous excesses that few claims can ever be made.
The rip-off culture in leasehold is a cancer and it has metastasised at dramatic speed over the past 20 years. Every service you need, from window cleaning to the person who tends the plants, is an excuse for profit-making. The gap between what you pay and what the service actually costs will be pushed as far as landlords think they can get away with. Then there are the procurement companies. These companies will hire a window cleaner for £200 a day, but bill the landlord for twice as much. Meanwhile, you never even see the real costs. And this is all perfectly legal.
These money-making scams have spread beyond leasehold flats to new-build houses. Buy into one of the new housing estates springing up across the country and you could face the same thing, even when your house is sold as 'freehold'. There will be a developer-appointed management company controlling the estate and charging you whatever they can get away with to mow the grass, repair the potholes and empty the litter bins. It's like a second council tax. Some have taken to calling it 'fleecehold'.
I know what you're thinking: surely it can't be that bad? Can't you inspect accounts and challenge unreasonable charges? In theory, yes. In practice, no. Landlords routinely fail to deliver service-charge accounts, sometimes for years on end. You can't force them. Ask to see invoices and you'll be given hundreds of receipts that say vague things like 'windows' or 'leak'. Without purchase orders or ledgers, it's impossible to work out what's gone on. Managing agents stonewall. Phone calls go unanswered. Emails bounce back. Months turn into years and you are none the wiser.
Can't you take your landlord to court? That question would provoke a hollow laugh from any leaseholder who has ever tried. Leasehold is governed by landlord and tenant legislation, which is as full of holes as Swiss cheese. Cases are heard in property tribunals, which like the rest of the justice system are creaking. These were supposed to be 'people's courts', low-cost forums for easy dispute-resolution. But leaseholders with jobs and families to juggle find themselves up against their landlord's expensive KCs.
Most shocking of all, our political and media elites have known all of this for years. On Question Time a few weeks back, just before the coronation, conservative commentator Camilla Tominey slugged it out with Labour's Lisa Nandy over which of the two main parties was first to call for leasehold abolition. Both agreed that the system was morally indefensible.
And yet neither party will actually commit to getting rid of leaseholds. Instead, all we get are caveats about the 'difficulties' of change, the 'human rights' of freeholders, the 'years' change will take. This is always the way in politics. When there is no longer an intellectual or moral defence for inaction, we hear all about the practical difficulties of change. We get weak talk of 'reform'. But we have been 'reforming' leasehold for more than 50 years. All this 'reform' ever does is create more work for lawyers, new scams for landlords and more misery for leaseholders.
The leasehold problem is simple. There is only one issue to be resolved. Who is in control? Either we are proper owners of our homes or we are not. Everywhere else in the world has abolished this feudal system and replaced it with something that gives dignity, autonomy and control to owner-occupiers. We must do the same here, too.
No paywall. No subscriptions.
spiked is free for all.
Donate today to keep us fighting.
Donate online
To enquire about republishing spiked's content, a right to reply or to request a correction, please contact the managing editor, Viv Regan.