The magical thinking of trans ideology
Irreversible medical treatments are causing unbelievable harm to young people.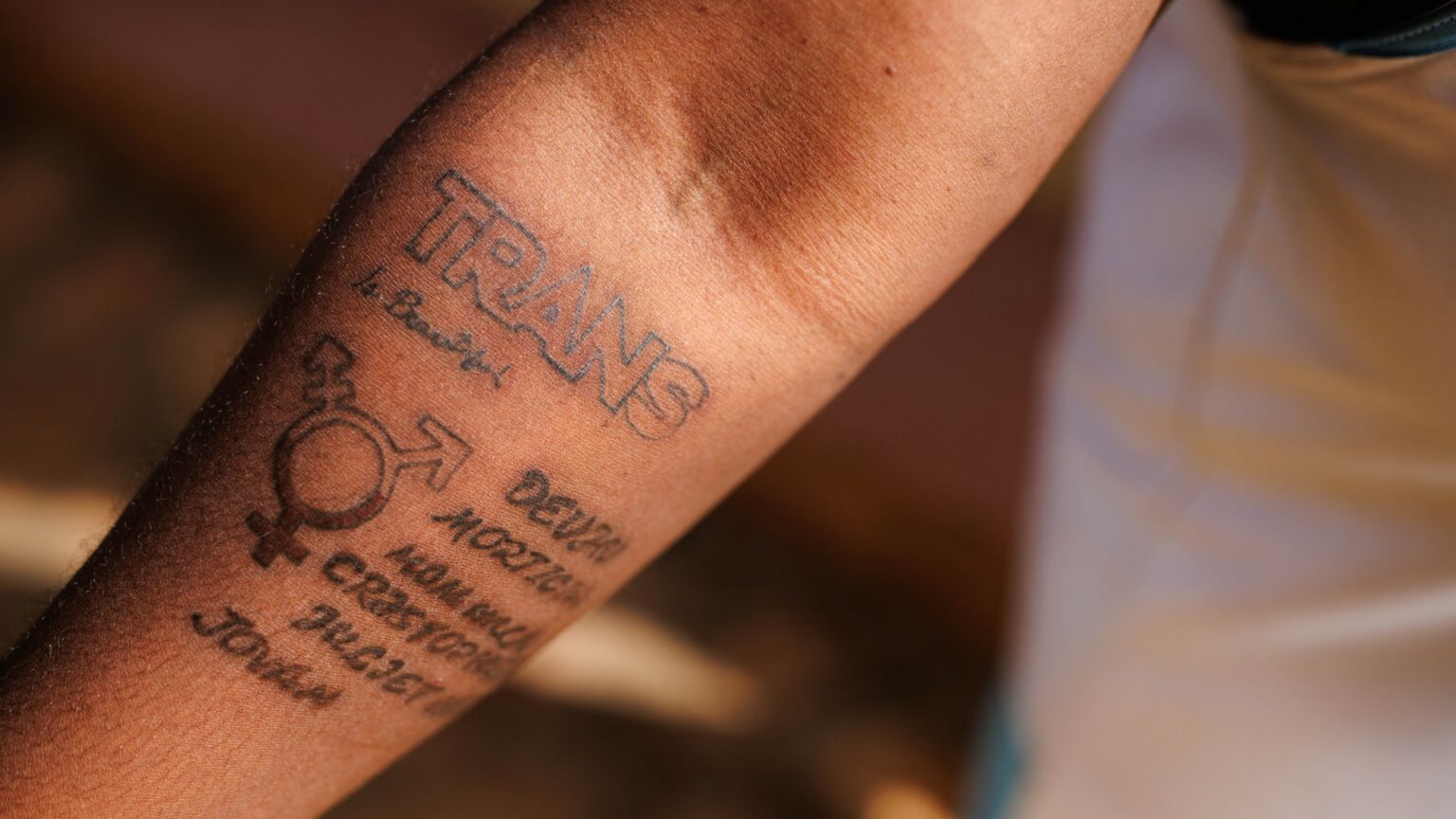 Twenty years ago, after one too many beers, I met some pagans in a pub in Gloucestershire. They invited me to travel with them to Ireland the next morning on a spiritual pilgrimage. I expected a mystical experience, but I remained unmoved. On returning to Ireland last week to attend two rival conferences on how best to help people distressed about their gender, I realised that my scepticism is still intact – and that mad beliefs about magic have spread far beyond damp hippies.
The two conferences were very different. The larger, more established conference was organised by the European Professional Association for Transgender Health (EPATH), which claims to promote the 'mental, physical and social health of transgender people in Europe'. The other conference was organised by a relative upstart called Genspect. Founded in 2021, Genspect is an international organisation that aims to 'promote high-quality, evidence-based care for gender-nonconforming individuals all around the world'.
In a press release from March, Genspect's director, psychotherapist Stella O'Malley, summed up the difference between the two organisations' approaches when dealing with those experiencing gender distress: 'The EPATH programme promotes heavy medical interventions while Genspect favours the least-invasive approach first.' Genspect, explained O'Malley, aims to 'crack open EPATH's mono-focus on medicalised modes of treatment'.
The Genspect conference set out to challenge both the magical thinking of trans ideology and the medicalisation of childhood distress that this has led to. This was reflected by the presence of around a dozen 'detransitioners' among the delegates – that is, people who regret transitioning and want to revert to their original gender. These detransitioners, who were predominantly under 30, are now living with the consequences of taking hormones and having their healthy body parts amputated. In time, they might recover their mental health. But in many cases the harm done to their bodies will be permanent.
Michael Biggs, an associate professor in sociology at the University of Oxford, has long been investigating the effect of puberty-blocking drugs on sexual maturation. Presenting his findings at the Genspect conference, Biggs revealed that patients who have suppressed their puberty as children before surgical transition may never be able to orgasm as adults.
Speaking after the conference, Biggs told me that there is a wilful lack of published research on the long-term effects of taking puberty blockers. He said that 'puberty blockers have been used in the Netherlands for over three decades, and yet the long-term effects are known for only one person'. By the age of 35, that 'one person was depressed and ashamed of their genitals'.
Biggs also revealed that where research has been carried out into puberty blockers there have been attempts to suppress it. The NHS's Gender Identity Development Service (GIDS) at London's Tavistock clinic, which is due to be closed down later this year, began a study of 44 children aged between 12 and 15 in 2011. But GIDS director Dr Polly Carmichael effectively kept the results of this trial to herself. The findings remained unpublished until they were discovered and first analysed by Biggs in 2018. 'It required a complaint to the Health Research Authority, questions in parliament, and a judicial review', Biggs tells me, 'before Dr Carmichael finally published the full results'.
Most disturbingly, Biggs told me of the awful fate of one healthy Dutch teenager. After having his puberty blocked as a child, the teenager underwent a vaginoplasty aged 18. The complicated procedure involved taking tissue from his bowel to create a replica vagina and vulva. Within 24 hours of having surgery, he had died in hospital of necrotising fasciitis.
Predictably, EPATH's conference featured no such criticism of these surgical or medical interventions. Far from it. The conference was even sponsored by a company offering facial-feminisation surgery, and from the off EPATH went on the offensive. In the opening address, the organisation's outgoing president, Joz Motmans, attacked 'anti-gender and anti-trans voices, legislation, policies and movements'. Motmans even claimed that the growing public scepticism towards trans ideology was driven by 'far-right parties'. 'We respect everyone's freedom of speech', he said, 'but we choose not to listen to it'.
In the interests of actual free speech and debate, EPATH attendees were told that they would be permitted access to Genspect with their EPATH ticket. This gesture was not reciprocated. Indeed, EPATH has even blocked Genspect from its Twitter account.
Whether or not EPATH chooses to listen, the debate over how best to treat patients with gender distress is gaining momentum across Europe. Last year's announcement that the Tavistock clinic would be shut down, on the grounds its model of care is 'not safe' for children, has sent shockwaves across the continent. Medical bodies are now sounding the alarm in Sweden, France and most recently Norway. More and more clinical professionals are coming out to ask for the evidence that mental distress can be successfully treated by 'gender-affirming' medical interventions.
Last week in Ireland, the authority of EPATH's gender priests took a battering. They showed themselves to be unwilling and perhaps even incapable of engaging with those who hold opposing views. More damning still, they refused to engage with the evidence.
Trans ideology is now being exposed for the magical thinking it always was. Its adherents are doing real harm.
Jo Bartosch is a journalist campaigning for the rights of women and girls.
To enquire about republishing spiked's content, a right to reply or to request a correction, please contact the managing editor, Viv Regan.