The tyranny of parenting experts
Stella O'Malley's What Your Teen is Trying to Tell You shows why parents need to be put back in charge.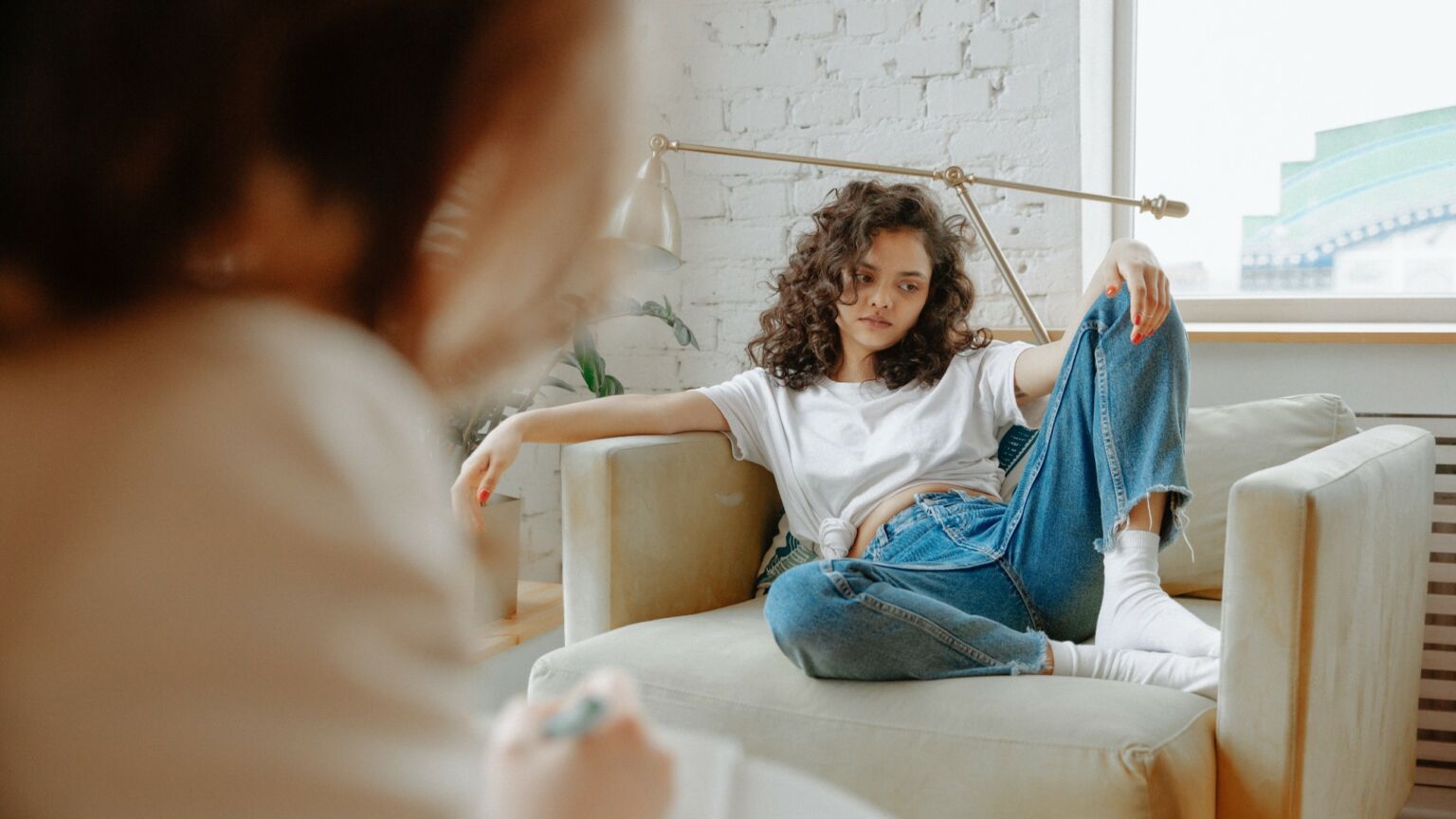 I never thought I'd be recommending a parenting-advice book. In 2020, I wrote an entire book, The Problem With Parenting, criticising the detrimental effect of parenting professionals on family life. But Stella O'Malley's new parenting book, What Your Teen is Trying to Tell You, is different. It deserves our attention.
O'Malley is an Irish psychotherapist best known for her work around gender. She and her colleague, Sasha Ayad, host the popular Gender: A Wider Lens Podcast. She is also the founder of Genspect, a professional organisation dedicated to creating a higher standard of care for gender-questioning children. She has written two previous books for parents: Cotton Wool Kids, which argues that parents need to allow children some freedom, and Bully-Proof Kids, a parents' guide to the challenges of adolescent social life.
What Your Teen is Trying to Tell You is a timely book, given the myriad problems that appear to be afflicting today's teenagers. There is constant talk of a mental-health 'crisis' among the young. And we hear endless reports about the danger social media pose to teens. Faced by all this, parents might understandably feel out of their depth, incapable of helping their adolescent children without expert guidance.
'They don't know what to do and they don't know what to say', writes O'Malley of parents with teenage children. But as tempting as it must be for parents to 'get the professionals in', she argues, they ought to think twice. 'Professionals don't always know how to help your teen – and anyway, nobody cares as much as you do.'
This is why O'Malley's book is so valuable. She wants to put parents back in charge. This vote of confidence for mums and dads is a departure from almost every parenting book of the past 50 years.
O'Malley explained her reasoning in a recent episode of Gender: A Wider Lens Podcast, saying that she'd seen too many teenagers go to therapy. While therapy can certainly benefit some teens, she argues that therapy is also creating a division between parents and teenagers at exactly the time they should be developing a deeper and better relationship. With What Your Teen is Trying to Tell You, O'Malley wants to help parents to do exactly that – to deepen their relationship with their teenage children and understand their behaviour.
The book offers plenty of reassurance to parents. It talks readers through the inevitable friction and blow-ups with teenagers that come with their transition from childhood to adulthood. O'Malley has also taken the time to cover just about anything likely to become an issue for parents, from the limitations of teens' judgement to the unique challenges posed by neurodiversity.
As well as giving advice about specific problems, she also recalls an older tradition of parenting, in which parents trusted their own judgement and drew on knowledge within their own families, accumulated over generations. After all, this was how parents used to raise adolescent children. Prior to the 1970s, parents might not have understood what was going on with the teenage brain. But they still knew teens could be impulsive, overly dramatic and feckless. They also knew that the storms of adolescence would pass with time. This common understanding of childhood and adulthood was shared among parents and rooted in the family.
But that time has long passed. Families are no longer considered permanent, thanks in part to the liberalisation of divorce laws in the 1970s. As the family has declined, so a source of parenting wisdom has declined, too. As a result, parents, often isolated, have increasingly come to rely on professionals for support. And an ever-growing army of experts is only too happy to provide it.
This reliance on expertise brings its own problems. For a start, it leads parents to second guess themselves and doubt any intuitions they might have. Then there's the fact that parenting experts' knowledge and recommendations are always changing. This ends up devaluing the experience of an older generation of parents and grandparents. They would like to help, but their ideas about how to bring up children are deemed out of date.
Thanks to the constant churn of parenting advice, it seems as if parents are now trapped in a vicious cycle. Each new generation of parents, cleaving to the latest parenting expertise, now rejects the parenting style of the preceding one. In the 1980s and 1990s, the views of parenting experts like Penelope Leach or T Berry Brazelton were dominant. In the early 2000s, their expertise was superseded by parenting lifestyles, like so-called attachment parenting, and by mommy-blogger sites, like 'BabyCenter' or Babble. In turn, many of today's parents have rejected all that. They now rely on parenting-advice apps like Huckleberry or Little Ones. Over time, we have lost any clear sense of what children and teens are like or what they need from adults.
O'Malley's What Your Teen is Trying to Tell You is a corrective to this expert assault on parents. It attempts to recover parents' lost wisdom in an intelligent way. It shows why no expert can really tell us what's best for our children. Rather, this is something that we can only know for ourselves, through the act of raising and loving our children.
Parenting, O'Malley tells us, isn't about getting it right or wrong at any one moment. It is something we grow into. It's a long game. Sometimes it seems like nothing we do does any good. Our children sneer at us, while experts and authorities tell us we're doing it all wrong. Sometimes all we can do is hold on and try to keep things in perspective. But it is that holding on, as O'Malley argues, that matters in the long run.
Nancy McDermott is a writer based in New York. Her new book, The Problem with Parenting: How Raising Children Is Changing Across America, is published by Praeger. (Buy this book from Amazon(UK).)
Picture by: Pexels / Polina Zimmerman.
To enquire about republishing spiked's content, a right to reply or to request a correction, please contact the managing editor, Viv Regan.