The stakes in Bakhmut could not be higher
Ukraine and Russia are in this for the long haul. But is the West?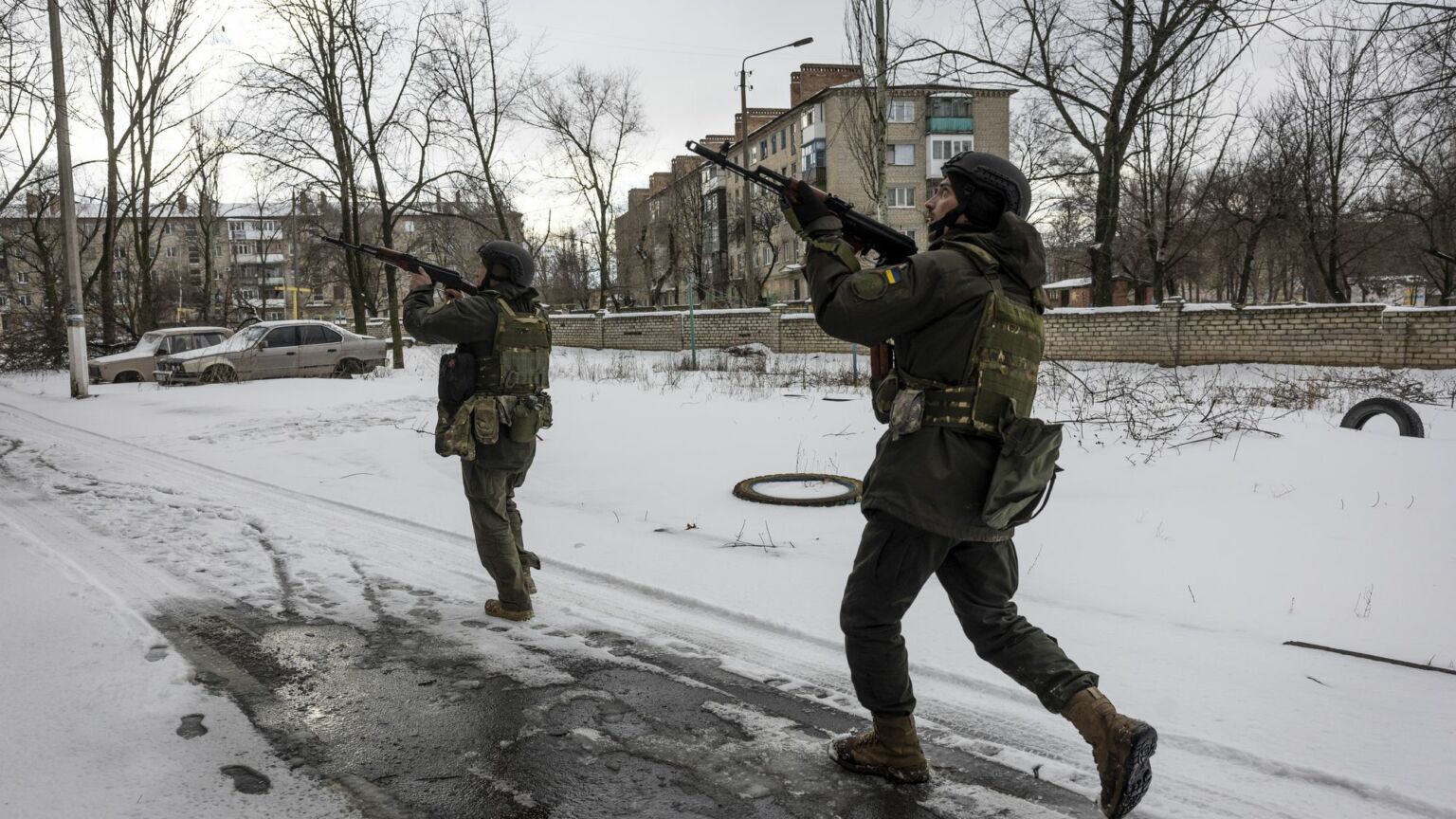 The immense struggle for Bakhmut wears on. The eastern Ukrainian city now lies in ruins, leading many military analysts to conclude that it no longer has any strategic value. Nevertheless, it has acquired totemic importance for both sides of the Russia-Ukraine conflict. During the course of a fierce nine-month battle, 'Fortress Bakhmut' has become a symbol of the Ukrainian resistance. And for the Russians, it has been the focus of their largely unimpressive 'winter offensive' – and a site for their experiment in utilising mercenaries, prisoners and press-ganged soldiers to win territory.
Bakhmut has also played a crucial role in the internal politics of Russia. The initial success of Yevgeny Prigozhin's paramilitary Wagner Group in Bakhmut seemed to demonstrate the failures and inefficiencies of the regular army. But the star of Wagner now seems to be waning. It has been increasingly discredited both by its slow military progress, and by the leaked videos of its mercenaries' brutal treatment of Ukrainian soldiers and citizens. The regular army now appears to be more in control of operations again.
Russia has certainly inched itself ahead in the battle for Bakhmut, at least in territorial terms. Its army now controls much of the city, with its Ukrainian defenders relying on perhaps as little as a single, contested supply line.
In the initial stages of the fighting, many analysts believed that the Ukrainians were inflicting punishing casualties on Russia. But most analysts now seem to think that defending the city is becoming too costly for the Ukrainians. Many Western generals and advisers have urged Ukraine to pull back from Bakhmut to more defensible locations.
But there are three principal reasons for Ukraine's continued defence of Bakhmut.
Firstly, President Zelensky and the Ukrainians are worried about what losing Bakhmut would say politically – both to the Russians and to their Western backers.
Secondly, every inch of territory lost to Russia is a blow to Ukraine's sovereignty. Each withdrawal puts new territories in range of Russian artillery, destroys more of the nation, and sets back Ukraine's dream of reuniting all its territories under its sovereign control.
Thirdly, the defence of Bakhmut potentially serves a broader strategic purpose, even if the city itself offers few military advantages. The continued resistance is tying down Russian troops and therefore buying time for Ukraine to prepare for its much-anticipated spring / summer counteroffensive. Ukraine needs time to train on weapons systems donated by the West and to practise tactical manoeuvres, mine-clearing and defence-busting.
Of course, it is also possible that defending Bakhmut is undermining Ukraine's military goals elsewhere. It has had to move significant forces into the city, expending blood, shells and vehicles it may have greater need for on other fronts. Indeed, the grim fact remains that in order to defend Bakhmut, Ukraine has had to sacrifice many of its citizens to hold off Russia's formerly imprisoned murderers and rapists.
Much now rests on the outcome of Ukraine's offensives. Speculation rages about what Ukraine has planned – and what it can do. Many anticipate that Ukraine, with newly trained troops and new weapons, will attempt to break the 'land bridge' – the wedge of Russian-occupied territory running along the Azov sea in Ukraine's south through to Crimea.
But among Western allies, expectations are muted. The Russian lines are now deeply fortified. Western backers are also aware that the new weapons, although significant, are not game-changers. Ukraine has received tens of tanks when it probably needed hundreds. Western countries say they are simply unable to supply the volume of shells required. The EU's attempt at joint procurement and American efforts to ramp up weapons production have fallen short of the serious mobilisation required. Instead, Westerners have been urging Ukraine to use shells sparingly and tactically – which is easy to say from Paris or Langley, but little comfort to those on the receiving end of enemy bombardments.
Fighter jets, the key piece of the offensive puzzle, have also not been forthcoming. Westerners encourage Ukraine to fight like a modern, manoeuvre-capable army, yet they have not supplied the airpower on which such tactics depend.
As for the Russians, it seems as if they are preparing for the long haul. Most expect a fresh offensive soon. But Russia's major strategy at the moment seems to be based on time. Its leaders hope their forces can outlast Western support and eventually bleed Ukraine dry.
Some analysts talk of Ukraine's spring-summer counteroffensive as its last real chance to regain significant territory. They claim the West does not have enough materiel to donate for further offensives and that Ukraine will at some point run low on capable soldiers. Furthermore, the potential prospect of a Ukraine-sceptical Republican president in the White House does seem to put a limit on the length of 'unconditional' US support.
Right now, both sides are drawing analogies with the Battle of Stalingrad, the deadliest battle of the Second World War. They both hope that, like Stalingrad, the battle for Bakhmut becomes a serious turning point. The Russians, on the verge of surrounding Bakhmut, see the Ukrainians as the Germans who expended vast amounts of blood trying to take Stalingrad, only to be encircled. The Ukrainians hope that their stubborn, superhuman resistance to the repeated Russian attempts to take the city is a prelude to a major counteroffensive.
Either way, it's clear that Ukraine and Russia are in this for the long haul. Is the West?
Jacob Reynolds is partnerships manager at the Academy of Ideas.
To enquire about republishing spiked's content, a right to reply or to request a correction, please contact the managing editor, Viv Regan.