Of course the Women's Institute should be women-only
Why must every women's group now be inclusive of men?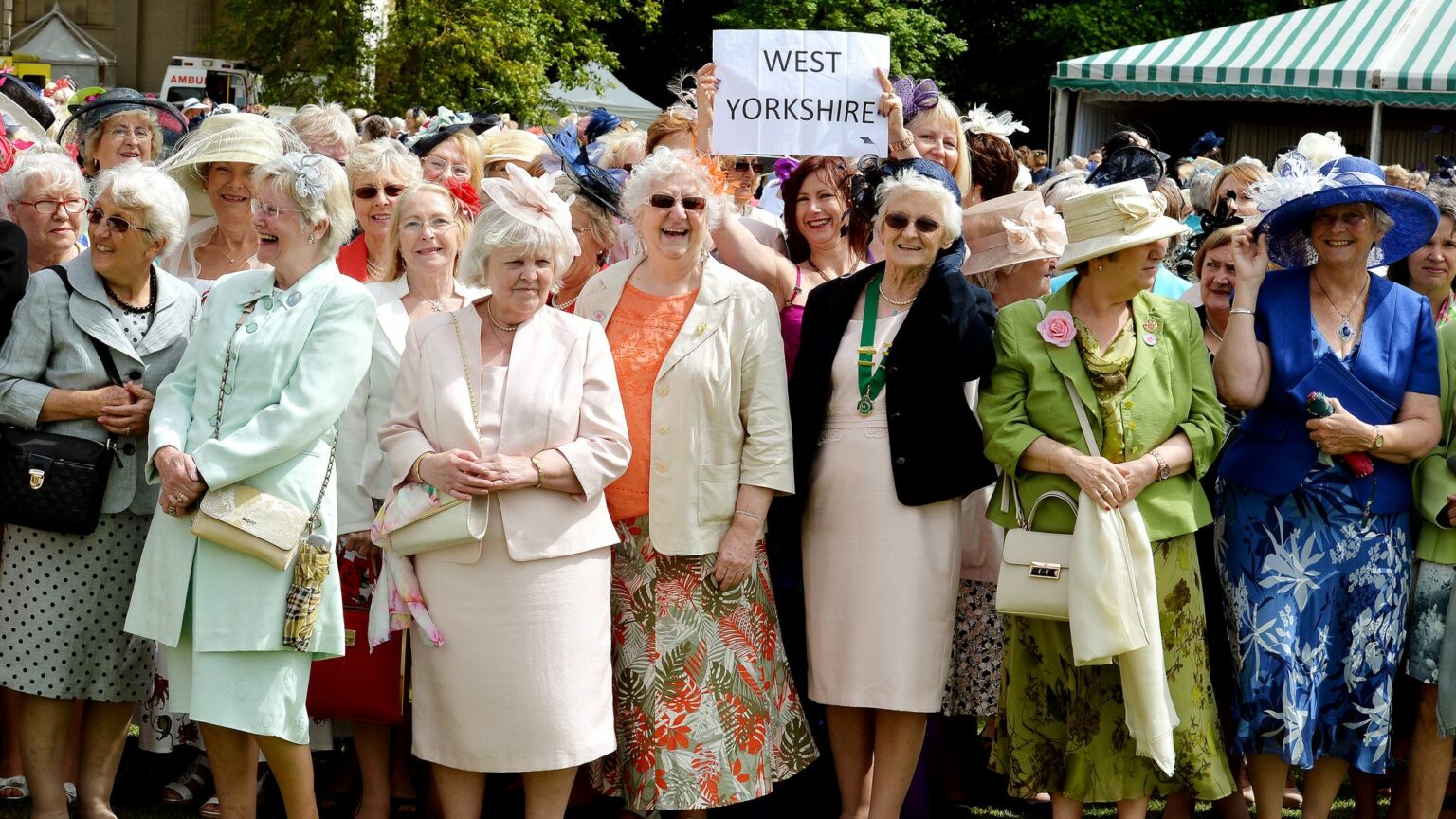 Now even the Women's Institute (WI) is 'willy inclusive'. The UK's largest voluntary women's group has this week confirmed that trans-identified males are permitted to join. In fact, transwomen have been allowed to join the WI since 2015 – the current policy states that 'anyone living as a woman' can be a WI member and participate in any of its activities.
Some actual women members are not happy about this. A group called the Women's Institute Declaration (WID) recently published a petition asking for WI members to be able to debate and hold a vote on whether to include transwomen.
The declaration calls for a moratorium on membership applications from trans-identified males and asks the WI to 'focus on women as a biological-sex class, rather than as an individual expression of gender'. It also condemns the rolling back of women's sex-based rights in the name of gender ideology. And it calls on the WI to respect women's right to self-organise. Some might be tempted to sneer at this as just a spat between the ladies of Middle England, or as 'handbags at dawn', but the points raised by the declaration are valid and important.
The WI leadership doesn't see it that way, however. Melissa Green, CEO of the National Federation of Women's Institutes (NFWI) umbrella group, has rejected the plea from the WID outright. She told the Guardian this week that the WI does not want to enter into a 'toxic and divisive' row over trans issues.
In truth, it is the WI leadership that has dragged this venerable organisation into the culture war. It has taken a side in the trans debate and won't let members of local WI groups have a say. Showing off her trans-inclusive credentials, Green claimed in the Guardian that WI members 'feel enriched' by the presence of men who pretend to be women. 'We learn something about being a woman through the eyes of transgender women', she gushed. Clearly, the women who have signed the WID petition would beg to differ.
Under Green's stewardship, the NFWI has issued a number of top-down woke edicts. A 2021 document includes a glossary of around 50 separate LGBT-related terms that WI members are expected to know – from 'bi-gender' to 'pansexual' to 'transphobia'.
A 2021 edition of inhouse magazine WI Life featured WI member Petra Wenham as its first trans covergirl. In a gushing Guardian puff piece, Wenham explained that, at age 68, he was no longer satisfied with just 'crossdressing' and so he decided to live full time 'as a woman'. He now delivers talks across the UK to other WI groups on his experiences as a 'woman'. I'd guess that few such opportunities are afforded to retired women of the boring old vagina'd variety.
This partisan, woke agenda does the WI a disservice. Founded a decade before women had the vote, the WI has a proud history of mobilising its formidable members to good causes. In recent years, it has campaigned against human trafficking and for better research into autism in girls.
Until recently, it had also refused to take sides in contentious political or social issues. Back in 2000, then prime minister Tony Blair came unstuck in front of a WI audience. When he tried to use a speech to the WI for political point-scoring, he faced jeers, boos and slow hand-clapping. He later admitted it was 'the most terrifying audience I have seen'. The current WI leadership seems to have similarly underestimated the members – and their reluctance to be forced to go along with fashionable causes.
The Women's Institute ought to be what it says on the tin – an institute for women. It may be unfashionable to say it, but transwomen are men. WI members have every right to have a single-sex space.
Jo Bartosch is a journalist campaigning for the rights of women and girls.
To enquire about republishing spiked's content, a right to reply or to request a correction, please contact the managing editor, Viv Regan.