The problem with apologising for slavery
Britain's institutions are taking a perverse kind of pride in self-flagellating over the slave trade.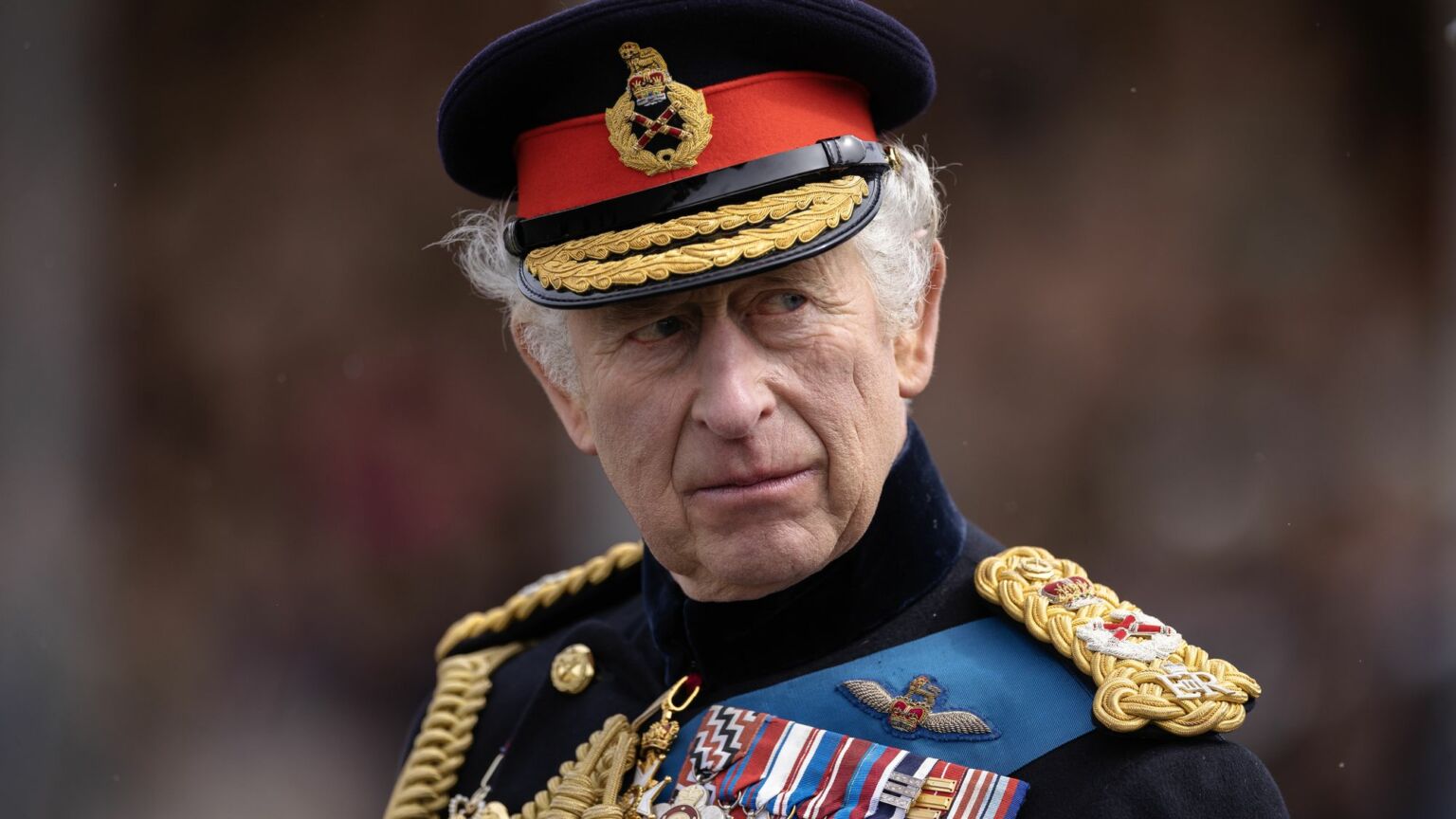 Earlier this month, King Charles III endorsed a new research project investigating the British royal family's historical links to slavery. He has even refused to rule out paying reparations for the slave trade.
The study should not be all that hard to undertake, since the royal family's links to slavery are already well-known. Queen Elizabeth I sponsored slave-trading voyages by John Hawkins and Francis Drake in the 1560s. Charles I granted a monopoly licence to the Guinea Company to trade in slaves in 1632. Charles II set up the Royal African Company with his brother, the Duke of York (after whom New York is named), to trade in slaves in 1660. In 1799, the Duke of Clarence, before he became King William IV, gave a speech in the House of Lords defending slavery and lauding its contribution to the British economy. His intervention helped to defeat a resolution against the slave trade.
Charles III has a lot to live down, you might think. Defenders of the monarchy could point to the work that Queen Victoria, with the help of Prince Albert, did to oppose the slave trade worldwide. But then again, her anti-slavery activities generally led to new colonies being subsumed into the British Empire – suppressing slavery was the justification for all manner of British military actions. So perhaps that line will not wash today.
The monarchy is not alone in looking to confront its past links to slavery. Cambridge University, Glasgow University, the Bank of England, the Royal Bank of Scotland, Barclays, the Church of England and even the Guardian newspaper have all commissioned reports into their connections to the slave trade over the past 15 years. Apparently, they are all seeking to make amends for the wrongs of their predecessors.
Some of these reports have been genuinely revelatory. When the Bank of England commissioned historian Michael Bennett to write a report in 2021, he discovered that 25 former governors and directors had owned slaves. The Bank of England itself ended up owning 599 enslaved men and women, after Alexander and Sons defaulted on a loan which had used two sugar plantations in Grenada as collateral.
Other slavery research projects have proved more controversial. Last year, senior academics at Caius College, Cambridge protested that the report the college commissioned into its links to slavery was an act of fashionable self-laceration rather than a piece of rigorous research, causing the young scholar in charge to resign. Similarly, the Guardian commissioned three black producers to make a podcast to accompany its research into the newspaper's dark past, only to fall out with them.
While the proliferation of these reports has irritated the right-leaning press, many on the identitarian left are dead-set against them, too. Responding to the Caius College incident, Cambridge professor of postcolonial studies Priyamvada Gopal said these reports are 'doomed to put precariously placed academics (of colour, especially) in a bad place after making them labour'. Birmingham University black-studies professor Kehinde Andrews was also unimpressed by the new research into the royals. 'The only action King Charles can take if he is genuine about atoning for his family's racism is to abolish the monarchy and turn over their vast wealth in reparations to the black and brown people whose labour and slaughter built it', he wrote.
Above all, these undertakings seem to have put administrators in the driving seat, especially at universities. Where they have been paid, 'reparations' tend to take the form of funding for more research and for more academic positions. For instance, in 2019, Glasgow University's £20million in reparations went to establishing a new research centre in the West Indies.
There appears to be some pride amid the shame, too. In its report, Glasgow University found room to boast that it was 'the first UK university to acknowledge' its connections to slavery. Columnist Nesrine Malik, responding to those who mocked the Guardian for owning up to its ties to slavery, claims that there are two futures ahead of us. One future, she says, is 'riven by its inequalities, racial and economic, and childishly blowing raspberries every time someone mentions slavery, colonialism or empire'. In the other, she says, 'Britain is beginning to understand that it's time to grow up. I know which one I'd rather be a part of.' It is an interesting turning of the tables. Those who are open about their ties to slavery are cast as grown-ups, whereas those who protest that they have no such links are 'childishly blowing raspberries'.
BBC journalist Laura Trevelyan, a descendent of the Trevelyan family who owned slave plantations in Grenada, supports reparations for slavery. She is planning to contribute to an educational fund for students in Grenada. 'The girls at St Joseph's convent told me this would show I cared about their future, and wanted to make amends for the past', she writes.
Trevelyan's personal gesture seems genuine, moving even. But through all the hand-wringing and the apologies, there is an air of elitism in the determination of the upper classes to confront their past. The performance is one of noblesse oblige. The aristocrats are trying to show us that they are superior, by virtue of the responsibility they take for the less fortunate.
Back in 2014, UCL launched its Legacies of British Slave Ownership, which lists all the slave-owners who were compensated when slavery was abolished. The research leaders, Catherine Hall and Nicholas Draper, made a great show of how ubiquitous slave ownership was in Britain. But was it really so common? Looking at my own ancestors – the Pooles, Clothiers, Watsons and Hugheses – there are no slave owners in my past, just farm labourers, builders and shop clerks. The media class keeps on telling us that we are all to blame, but what did most of us do wrong? Where are our stately homes, bought with profits from the slave trade?
Perhaps that is kind of the point. Self-flagellation over slavery has become a kind of status symbol. Most of us will not be touring Caribbean islands owned by our ancestors, making apologies to the descendants of those who toiled there, because most of our ancestors never owned all that much. Apologising for their family's slave-owning past is a way for wealthy people to remind us all that they are wealthy and important. Paying a young researcher to dig up the stories of your wicked forebears is now a luxury good for the well-to-do.
Some funding for scholarships at a school or university in the West Indies may be welcome. But it is not so different from the kind of philanthropic showing off that wealthy people have done for generations. It might be presented as 'giving back', but much of this self-flagellation for past sins is really about positioning oneself as more moral than everyone else. There is a perverse kind of pride being taken in it all.
James Heartfield's latest book is Britain's Empires: A History, 1600-2020, published by Anthem Press.
To enquire about republishing spiked's content, a right to reply or to request a correction, please contact the managing editor, Viv Regan.