The British Library does not need trigger warnings
Librarians are insulting the intelligence of the reading public.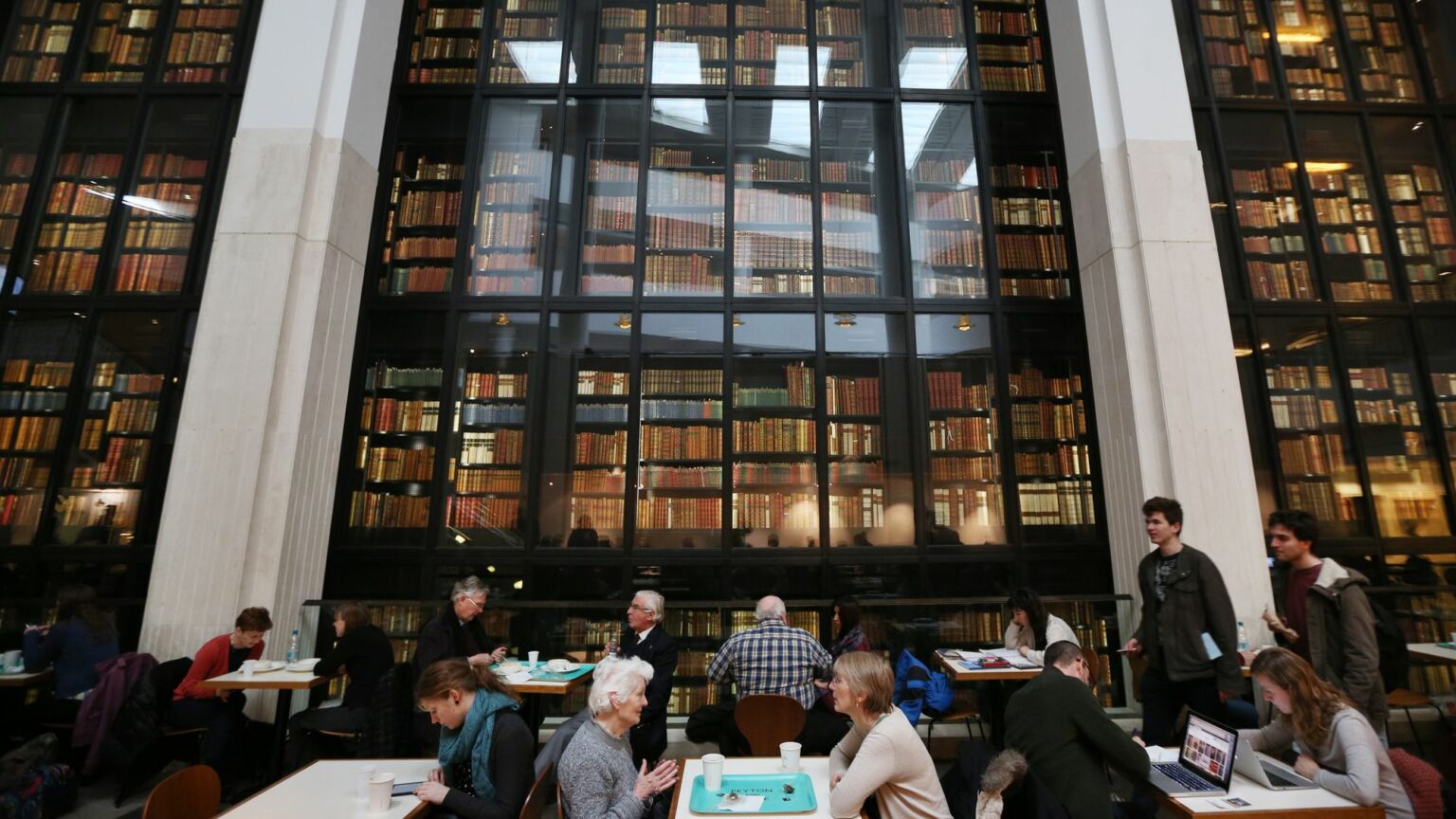 'Librarian' has always been considered a safe, even boring, occupation. Few lives are put at risk if texts are misfiled. Irate borrowers are more likely to tut than turn violent. So the news that staff at the British Library are now being offered 'emotional support' to help them cope with workplace trauma may come as a surprise to many.
The job description, it seems, has changed. Librarians are no longer mere curators of books – they are now on the frontline in the fight against racism. The British Library's Action Plan for Race Equality, quietly published last year but revealed in the Telegraph this week, tasks staff with establishing 'a comprehensive glossary of problematic and inclusive terminology' that people might come across while cataloguing 'culturally sensitive material'. These noble warriors must audit the British Library's collections for 'racist descriptions' in order to formulate appropriate trigger warnings or advisory notes. They suffer for our protection – whether we want them to or not.
Trigger warnings emerged in the online world over a decade ago when bloggers began using them to flag up potentially traumatising content – often descriptions of rape, sexual assault or mental illness. The practice soon spread into academia where diversity bureaucrats, already predisposed to see students as vulnerable, sought to protect their charges from anything that could prompt feelings of distress. At the same time, the kind of content considered trauma-inducing expanded exponentially. Racism, sexism, classism, transphobia and homophobia are all said to need trigger warnings.
Today, trigger warnings are thrown around campus like confetti. They have been attached to everything from the Bible to Moby Dick and from discussion of rape in law degrees to the presence of bones in archaeology courses. Even the word 'trigger' is now deemed triggering for victims of gun violence, and so lecturers are told to provide 'content advice' instead. The assumption that all of this subject matter can cause distress inevitably leads to censorship – if something is problematic enough to deserve a label, surely it is not safe to be read at all.
Just as we reached peak trigger warning on campus, they began appearing elsewhere. Museums and art galleries, magazine articles, films and theatre productions now regularly come with introductory text highlighting all the problematic aspects of the content you're about to see. Back at the British Library, the Action Plan for Race Equality suggests that statements offering additional interpretation should be put up in all public spaces 'that present sensitive materials'. In line with the central tenets of critical race theory, the starting point is an assumption that all of the British Library's vast catalogues harbour racist content that must be rooted out and exposed – even if the author never intended racism and no reader has taken offence.
Trigger warnings have always been a bogus concept. There is no evidence that people who have endured, say, anorexia or sexual violence will be helped by a trigger warning. The real purpose of trigger warnings is to flag up the woke credentials of those issuing the warnings and to chill discussion of certain issues. Over the years, they have grown from warnings containing just a few words to entire explanatory texts. For instance, the bust of British Library co-founder Sir Hans Sloane now features a whole host of labels 'contextualising' his links to the slave trade. Sometimes this 'context' can be misleading or false – British Library staff have had to issue an apology to the descendants of poet Ted Hughes who was wrongly included among a list of people who accrued wealth from slavery.
This practice is not confined to the British Library. Back in the early 2000s, Clive Upton from the University of Leeds co-founded a large ethnographic and linguistic database out of research materials held by the former Leeds Institute of Dialect and Folk Life Studies. Parts of this archive, once the preserve of academics, are now being digitised for public release. This is to be welcomed. However, it seems that ordinary people are not permitted to reach their own conclusions about what they see or hear in it. The whole database comes with a general warning advising users: 'The catalogue titles or descriptions in this collection may contain terminology and phrases that would now be considered unacceptable.' Meanwhile, individual artefacts come with additional warnings.
Upton, who is not involved in the digitisation, tells me that these specific warnings seem to be applied subjectively. For instance, materials to do with the commercial butchering of animals or bloodsports carry a content warning, while discussions of human death, disease, murder, witchcraft and the occult do not. This shows that trigger warnings reflect the pet concerns of those issuing the trigger warnings. Upton adds: 'It is unclear who is being entitled to devise and insert trigger warnings, what their objective criteria are for doing so, and how detailed their interrogation of the material is before warnings are put in place.'
Ostensibly, the aim of the British Library's Race Equality Action Plan is to protect people from emotional harm – allowing the public to search its records 'safely', avoiding 'discriminatory and harmful language'. The underlying assumption is that we are all psychologically vulnerable – or worse, that we are ready to turn into racist bigots if we're left to draw our own conclusions from a text or artwork. This is an insult to the book-borrowing public. Librarians should respect readers and ditch the trigger warnings.
Joanna Williams is a spiked columnist and author of How Woke Won, which you can order here.
To enquire about republishing spiked's content, a right to reply or to request a correction, please contact the managing editor, Viv Regan.