The green war on sheep
Is the humble sheep really to blame for eco-armageddon?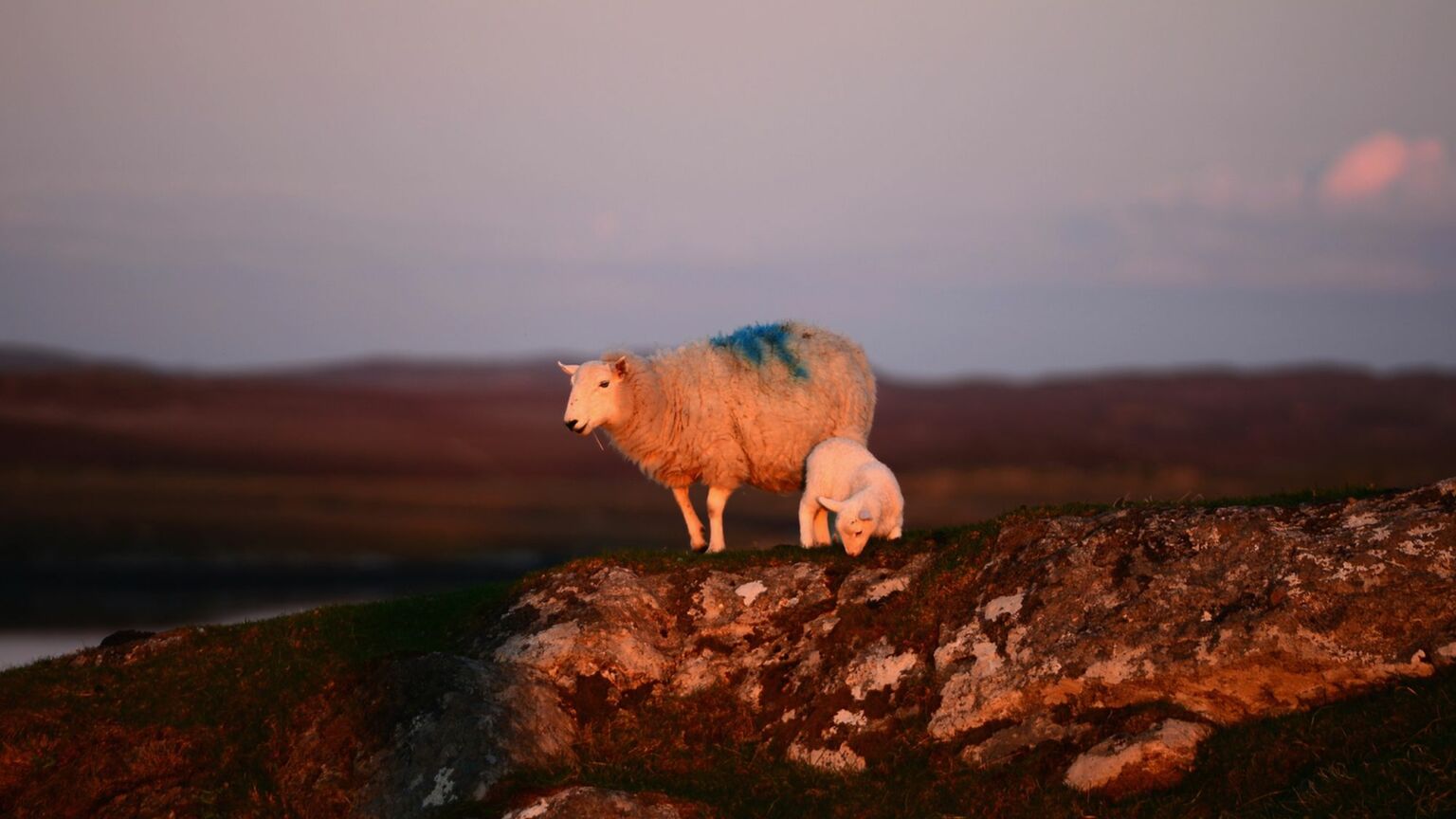 I'm writing this to the soundtrack of cacophonous bleating. The fields around my house are slowly filling up with ewes and lambs. They do look cute, these speckled faces with their black noses, but they are here to be eaten. That is the purpose of farming, after all – to raise food for us all to eat. The turning-point in human civilisation was when we were able to raise our own food, as opposed to simply hoping that nature would be bountiful. We altered nature to our own purposes. I can't think of a more valuable human endeavour than attempting to feed the population.
Financier and environmentalist Ben Goldsmith vehemently disagrees. He declared in the Mail on Sunday last month that if we are to save Britain, we have to stop farming sheep. In Goldsmith's telling, it would appear that everything is the fault of sheep. Global warming? Sheep. The extinction of native species? Sheep again. Flooding? Their hoof prints are all over it. I have not yet read an article explaining how sheep were to blame for the election of Trump, plastics in the ocean or Chernobyl, but it surely is only a matter of time.
This anti-sheep rhetoric has been around for some time. Guardian columnist George Monbiot came to live in Mid Wales a while ago. We can't have made him feel very welcome, as he has been campaigning non-stop against our sheep-farming way of life ever since. He is fond of referring to sheep as 'woolly maggots'. He has described Britain's countryside as being 'sheep-wrecked'. He has complained that the landscape of Dartmoor has been 'comprehensively shagged' by the 'white plague'. I am tempted to ask: 'Are you okay, George?'
Monbiot blames sheep for preventing Britain's uplands from developing a rich woodland habitat. He delicately ignores the fact that many of these areas are either peat bogs which are too soggy for oaks, or otherwise have layers of topsoil which are too thin for oaks. I grew up in the upland hills of Montgomeryshire. The only trees to be seen growing in the shallow soil there were thorns, twisted by the harsh winds. Sheep thrive in hill country not because they are ploughing through virgin forests like four-legged JCBs, but because they are able to survive on the thin pickings on offer.
Ben Goldsmith may think we don't need to produce sheep meat because he doesn't particularly like it. But there is certainly demand from the wider public – why else does the UK import around 50,000 tonnes per year? And although sheep meat is no longer as much of a staple of the British diet as it was in the Victorian heyday of mutton stew, South Asian communities now also provide a very sizeable market.
The anti-sheep lobby likes to talk as if sheep farming were a marginal activity carried out by a few old boys, rooted and gnarled as the trees in their hedges. This is deeply misleading. I am a leader of a thriving Young Farmers' Club and we run a popular Lamb Club. The youngsters have their lambs examined and weighed: those whose stock improves most, in both weight and quality, are the winners. Last year's winner was a 15-year-old girl. If sheep farming has no future, no one has yet broken the news to Lily. Or to any of the 6,000 sheep sold in our local market on Monday.
Much of the anti-sheep animus is driven by the green elites' dreams of 'rewilding'. They believe that we should allow more of our land to revert to its natural, 'wild' state. I hate to disappoint arm-chair ecologists, but uncultivated land in Mid Wales does not swiftly revert to verdant oak forest. It turns to scrub land, featuring the odd anaemic birch strangled by brambles. To create the glorious woodland dreamt of by the rewilders actually requires a good deal of human management. It's about as natural as a branch of TK Maxx.
Oxford-based charity 'Rewilding Britain' wants Britain to rewild at least a million hectares by 2030, much of which is expected to come from farmland. Yet Britain's farmers are not so keen on this dramatic change to their way of life. They want to continue to produce food. It's what they do.
And thank God for that. We have a lot of mouths to feed and a highly productive industry currently doing just that. Those who complain that 71 per cent of Britain's land is 'lost to agriculture' are completely missing the point. In truth, 71 per cent of Britain's land is used to feed its people. Farming isn't a middle-class lifestyle choice – it's the bedrock of society. Those campaigning to make our farming systems less productive, and who want to rid our hillsides of sheep, need to explain where the alternative food stocks will come from. They can't.
As the old slogan goes, nothing about us without us. It will take more than the huffing and puffing of a few urban opinion-formers to clear the sheep off these hills. Pass the mint sauce.
Myfanwy Alexander is a writer and broadcaster from Montgomeryshire.
To enquire about republishing spiked's content, a right to reply or to request a correction, please contact the managing editor, Viv Regan.