No, Michelangelo's David isn't 'inappropriate' for kids
Education should challenge young people, not mollycoddle them.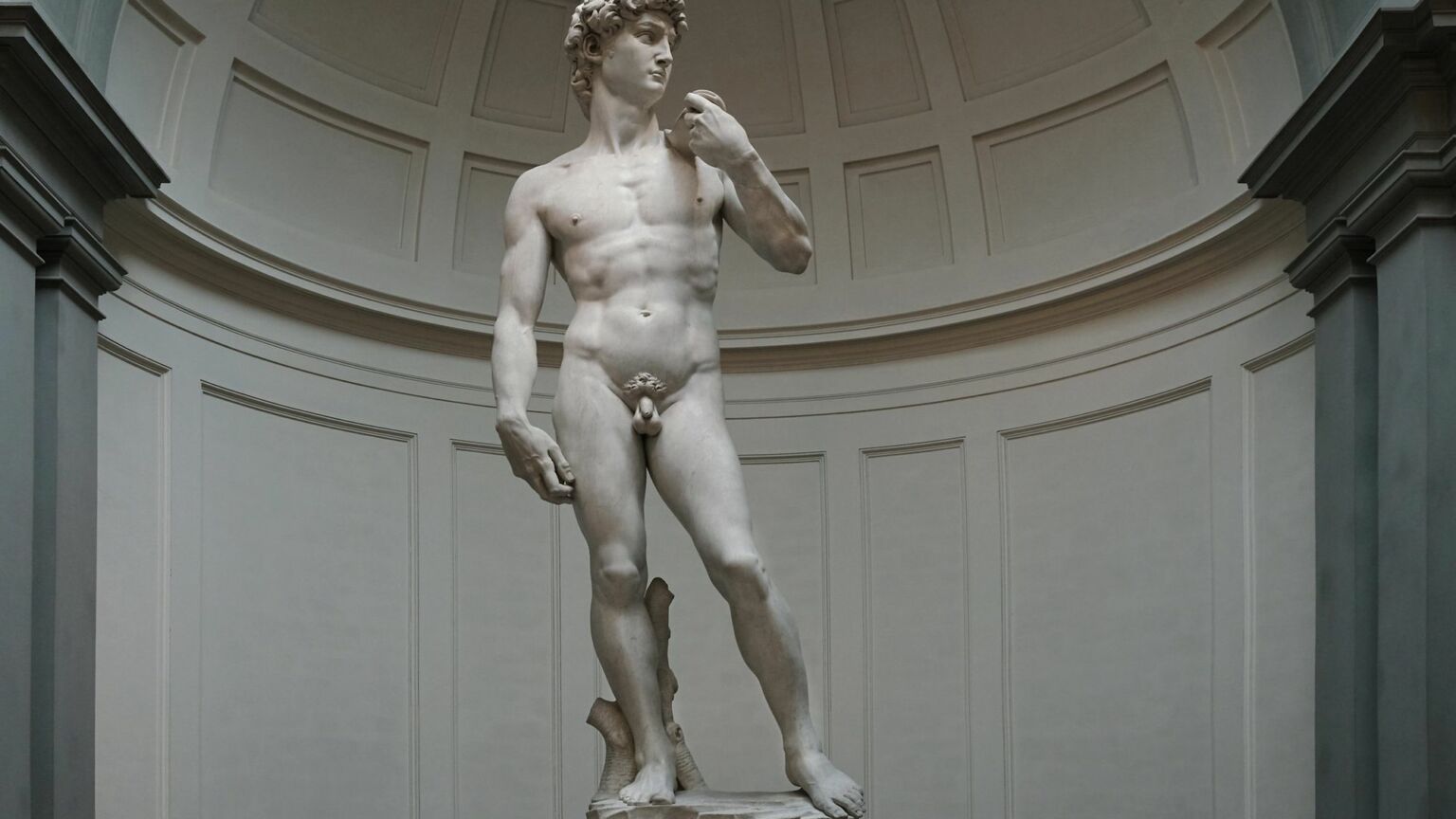 In the latest episode of the culture war, Michelangelo's David has caused the cancelling of a school principal. Last month, Hope Carrasquilla of Tallahassee Classical School, Florida was found guilty of failing to forewarn parents about the nakedness of the sculpture.
According to the Tallahassee Democrat, three parents sounded the alarm over Carrasquilla's class on Renaissance art. The parents complained that they hadn't been sufficiently notified about the David lesson, with one even describing the famous statue as 'pornographic'. Responding to the controversy in an interview for Slate, the chair of the school's board, Barney Bishop III, described the lack of content warning as an 'egregious mistake'. Bishop said that 'parents are entitled to know anytime their child is being taught a controversial topic and picture'.
Meanwhile in Italy, the mayor of Florence was left confused by the classroom crime, tweeting: 'Mistaking art for pornography is just ridiculous.'
It is obviously absurd that a teacher was forced out of her position over this. David is not exactly 'controversial'. Indeed, Florida's Department of Education has this week affirmed the right of schools to show nude artworks like David, which has 'artistic and historical value'.
Besides, if anything, kids need greater exposure to controversial topics in schools, not less. Deliberately setting out to 'trigger' children and young people in the classroom is one of the best things teachers can do for their development.
I speak from experience. More than a decade ago, I supplemented my gig-economy salary as a lecturer by stepping outside the academic cloisters to run classes in philosophy – the most nonconformist subject you can teach. In weekly sessions at eight secondary schools across Belfast, Northern Ireland, my pupils picked over a smorgasbord of provocative issues: 'Is killing ever justified?'; 'What makes someone good?'; 'Can you be wrong about how you feel?' The juicier the issue, the deeper they probed. In a Quaker school full of the most obedient teens I'd ever encountered, we inquired: 'Is everyone born equal?'; 'Is pacifism immoral?' And in a Catholic secondary, with a crucifix hung on the wall behind me, we asked: 'Is abortion evil?'; 'Does God exist?' We discussed it all – from free will to free speech.
Schools like the one in Tallahassee often employ content cautions under the misguided belief that pupils are easily wounded by controversial content, which can then make learning more difficult. In my experience, exactly the opposite is true. The more subversive the question, the more engrossed and energised students become.
My anti-trigger-warning approach to philosophy meant I did not tell pupils what they should expect to think or feel. Rather, it invited them to puncture their prior convictions and challenge everything they heard. The kids did not always find these discussions easy. Mostly, they became more confused. The more confused they became, the more questions they asked and the more deeply they looked for answers. Usually, they left the room recognising that answers aren't always in reach and that humility is essential to understanding. They loved it.
You needn't rely on my anecdotes. In 2021, the Education Endowment Foundation led a study of 75 British primary schools into the effect of teaching philosophy. Teachers overwhelmingly saw a 'positive impact on pupils' social, thinking and communication skills'. At the end of the study, 91 per cent of teachers said that teaching philosophy had improved students' ability to question and reason. Ninety-three per cent said it had strengthened pupils' ability to express their views clearly.
Many educators defend trigger warnings out of a misguided sense that kids will be inculcated with sensitivity, courteousness and civility. For example, the Tallahassee Classical School states that it aims to develop 'compassionate and virtuous citizens'. But if schools really want to foster good conduct, then philosophy is almost certainly the best way to do it. In the Education Endowment Foundation report, a whopping 96 per cent of teachers said philosophy 'helped pupils to respect others' opinions'. It taught kids to listen intensely, to disagree in an agreeable manner and 'encouraged pupils to share opinions in a non-judgmental way'.
More thinking time, fewer filters and less opining from teachers is exactly what young people need. Yet in the Anglophone world, philosophy is far from mainstream. There are noble pockets of activity, such as SAPERE, the UK's national charity for the advancement of philosophy in schools. Despite SAPERE's good work, however, the subject is still not a keystone of learning. Of course kids need literacy, mathematics and science, but understanding philosophy is what it means to be truly educated. As Socrates is commonly attributed as saying, 'education is the kindling of a flame, not the filling of a vessel'.
Given the bellicosity of the culture wars, what could be more important than kids learning to respectfully interrogate issues surrounding identity, free speech, sex and gender?
Introducing children to Michelangelo's David is a good start, but it's also the bare minimum. In my classes we delved into questions such as: 'Is Wagner's music less important because of his anti-Semitism?'; 'Are Roman Polanski's movies less worthy because of his sex crimes?' Incidentally, in a rare show of unanimity, the kids at one all-girls' secondary school adamantly defended the director's films against any cancellation.
Many adults may be surprised to discover that young people are capable of incredible nuance. If only education did a better job of nurturing it.
Charlotte Blease is a research affiliate in digital psychiatry at Harvard Medical School and Uppsala University, Sweden. Follow her on Twitter: @crblease
To enquire about republishing spiked's content, a right to reply or to request a correction, please contact the managing editor, Viv Regan.