The shameless dishonesty over grooming gangs
The identitarian left is still trying to silence uncomfortable truths about this scandal.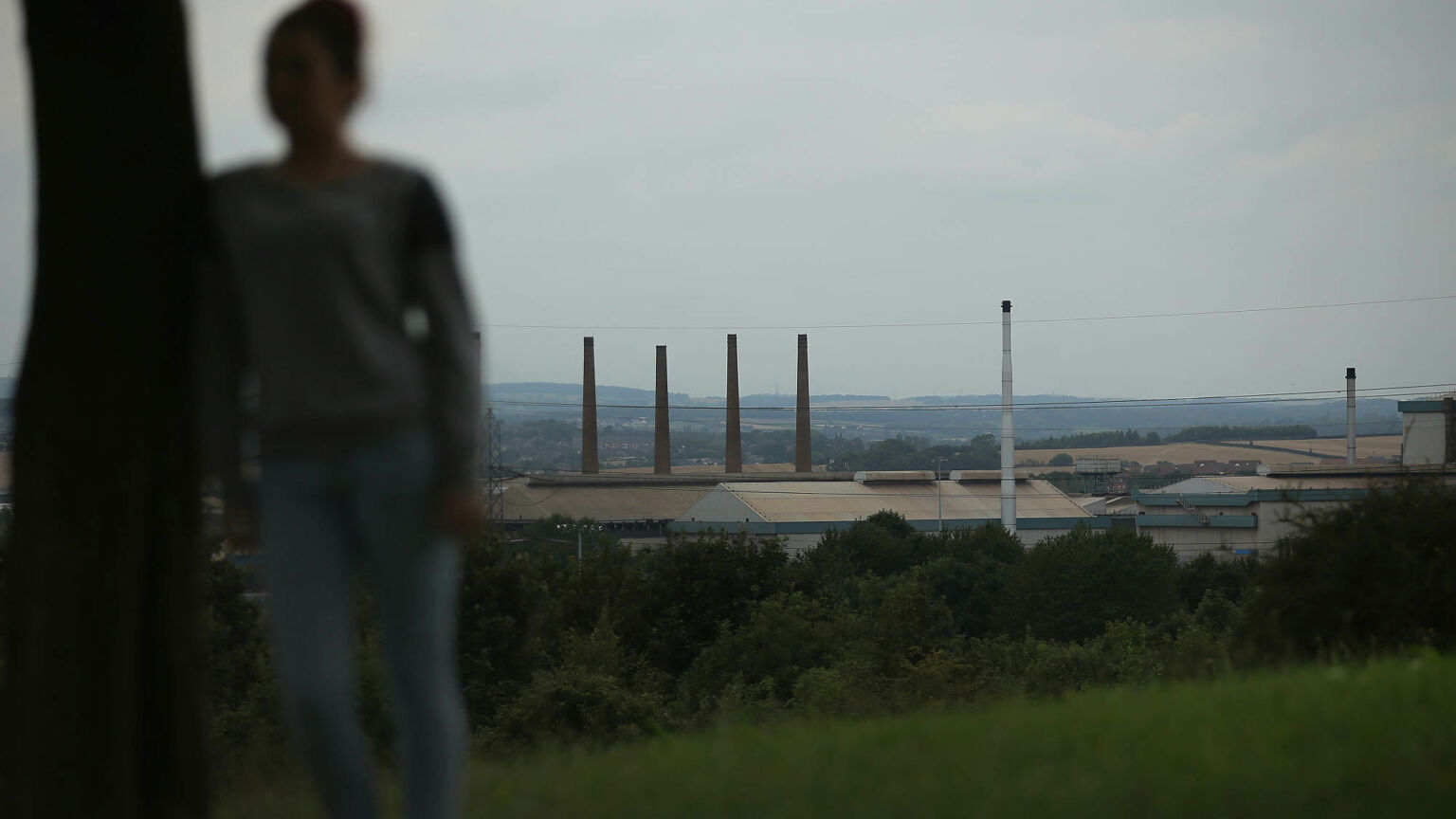 Suella Braverman has a talent for triggering the cultural left that has never quite been equalled in British politics: not by her predecessor, Priti Patel, nor even by Boris Johnson. Now the Tory home secretary seems to have upped the ante by speaking frankly about the prevalence of on-street grooming gangs formed predominantly by men of Pakistani heritage.
Doing the media rounds this weekend, she referred to 'groups of men, almost all British-Pakistani, who hold cultural attitudes completely incompatible with British values'. Cue an explosion of outrage from the left, accusing Braverman of pandering to the 'far right', dog-whistling to racists and all the other usual bad things.
Braverman's critics claim there is no evidence that Pakistani men are overrepresented in child sexual exploitation (CSE). What's more, they say there is a 2020 Home Office report that proves it. This is baloney. It relies on a highly selective reading of the report – a report that, in its totality, is also not without its flaws. Essentially, the report knocks down a few strawman arguments about grooming gangs. And it points out that the ethnicity of abusers has not been collated in a standard or reliable way.
Former shadow home secretary Diane Abbott has led the charge against Braverman, citing that Home Office report as finding 'no credible evidence that any one ethnic group is overrepresented'. She then went on to accuse the home secretary of peddling 'racist myths'.
But what the report actually says is this: 'Some studies suggest an overrepresentation of black and Asian offenders relative to the demographics of national populations. However, it is not possible to conclude that this is representative of all group-based CSE offending.' This is hardly case closed.
One section Braverman's critics are fond of quoting says: 'Research has found that group-based child sexual exploitation offenders are most commonly white.' This is based on an official data-collection exercise in 2011, which found of 2,300 possible CSE offenders, no basic information was held about 1,100 of them. Among the remaining 1,200 possible offenders, there was no ethnicity data for 38 per cent of them. Of the approximately 750 suspects about whom ethnicity data was recorded, 30 per cent were white and 28 per cent were Asian. So yes, most commonly white – just about.
But can you see the glaring anomaly here? Given that the Asian share of the UK population was about eight per cent in 2011, even this finding points to an overrepresentation of between three- and four-fold. A second, smaller sample from 2013, which the 2020 Home Office report mentions in passing, found that out of 306 offenders, some 75 per cent were of Asian heritage. That's an overrepresentation of almost 10-fold, although the Home Office mandarins who wrote the report somehow forgot to point this out.
Instead, the report engages in comforting platitudes, stating that 'the nationalities and ethnicities of offenders and suspects… varied considerably'. Of course, nobody has ever seriously suggested that there are no white or non-Pakistani offenders of group CSE.
Priti Patel, the then home secretary, noted in a foreword to the report that it was 'disappointing' to learn that it was hard to draw firm conclusions about the ethnicity of offenders because 'existing research is limited and data collection is poor'. Given that the organised abuse of thousands of mainly white, working-class girls had been a national scandal for nearly a decade by then, disappointing was the least of it. The failure to collect data was a scandal all of its own, suggesting that the Home Office itself had turned a blind eye to this issue, just as many councils and police forces had.
Besides, there are numerous other official investigations that fully support Braverman's verdict. The 2014 Jay report into abuse in Rotherham found a clear majority of perpetrators were described as Asian by victims, even though only three per cent of the local population are from Pakistani or Kashmiri backgrounds.
The subsequent Casey report concluded that it was 'a matter of fact' that most of the abusers were of Pakistani heritage. An official inquiry into similar abuse in Telford also found that most suspects were 'of southern Asian heritage'.
Journalists such as Charlie Peters of GB News have also highlighted research into court cases for group CSE, which concludes that 'Muslims, particularly Pakistanis, dominate prosecutions'.
Given all this, it is surely welcome news that Rishi Sunak and Suella Braverman are taking an interest in this scandal and have set up a new grooming-gangs taskforce. However, the identitarian left is enraged by this because any attention given to the grooming-gangs scandal explodes its favoured narrative of 'white people bad, black and brown people good'.
Within the Labour Party, there is a long history of MPs raising the grooming-gangs issue, only to be condemned for it. Former Keighley MP Ann Cryer spoke out more than 20 years ago, when seven local mothers came to her saying their daughters had been groomed by young Pakistani men. Former home secretary Jack Straw also found himself in hot water, facing accusations of 'stereotyping', when he spoke in 2011 of 'a specific problem which involves Pakistani-heritage men… who target vulnerable, young, white girls' who they regard as 'easy meat'.
More recently, in 2017, the Rotherham MP Sarah Champion was castigated for urging colleagues to accept that 'for gang-related child sexual exploitation, the convictions have largely been against British-Pakistani men'.
Do the identitarians think that all these Labour politicians were making it up as well? Probably, yes.
While the online left has spent the past day or so raging against Braverman's comments, the Labour leadership would prefer to avoid such cultural blow-ups, understanding that they put the party on the wrong side of public opinion.
The home secretary's talent for riling the left both inside and outside the Labour Party may actually prove very useful for the Tories and Sunak. By biting back so hard and so wildly, the left ensures that issues from illegal immigration to grooming gangs get talked about more and for longer. In my experience, whenever anyone participates in these conversations, they never emerge more inclined to vote Labour.
Patrick O'Flynn is a former MEP.
To enquire about republishing spiked's content, a right to reply or to request a correction, please contact the managing editor, Viv Regan.