Stop blaming 'TERFs' for Uganda's anti-gay laws
The trans lobby's smears are becoming more shameless by the day.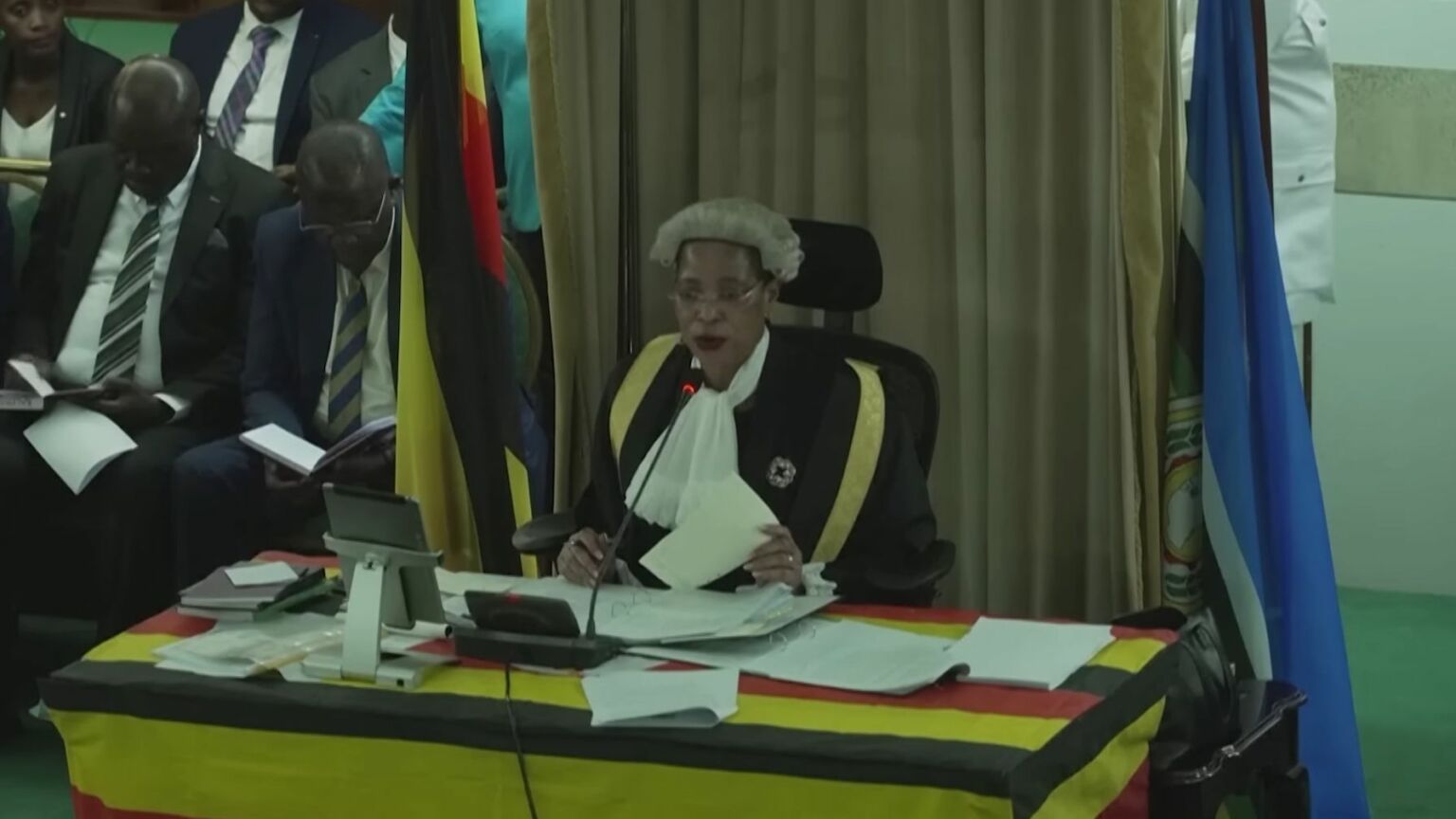 On 21 March, the parliament of Uganda passed a law that, if signed by President Yoweri Museveni, will place Uganda in a small, if not necessarily select, group of nations: those that execute homosexuals.
In the debating chamber, the huge majority for the vote triggered scenes of jubilation, with chants, dancing and banging of fists on tables. It would not have surprised onlookers if the legislators had marched out on to the streets of Kampala to round up any passers-by who triggered their paranoid fear of gayness. Idi Amin would no doubt have approved.
As horrific as this new law is, it wasn't entirely unexpected. Just for failing to be straight, lesbians and gays in Uganda already face the threat of 10 years or more in jail. For years, leading politicians have made no secret of their desire to add homosexuality to Uganda's list of capital offences. In 2014, a similar law, dubbed the 'Kill the Gays Bill', was championed by the current trade minister, David Bahati. It also passed in parliament, but was ruled unconstitutional on technical grounds.
So what gives? Why is the 'pearl of Africa' so obsessed with targeting gays? Part of the explanation is set out in the brilliant 2013 documentary film, God Loves Uganda. It reveals the long-standing support that many homophobic politicians in Uganda have received from wealthy, evangelical mega-churches in the US, such as the International House of Prayer. Christian groups like these have long seen Uganda as their flagship project to reverse the forward march of liberal legislation worldwide.
Not everyone is convinced, however. Nancy Kelley – CEO of Stonewall, once Europe's most successful and respected lesbian and gay charity group – has her own pet theory about Uganda. Last week, she trundled on to Twitter to point the finger of blame at an alleged alliance between these right-wing evangelical Christians and people who are critical of transgender ideology, or the gender-critical movement.
The 'anti-gender movement', Kelley wrote, 'has been funnelling cash and strategy into countries around the world for decades'. In Kelley's view, a gender-critical feminist like JK Rowling – whose books were once burned by Christian fundamentalists for containing witchcraft – may somehow have been secretly in league with the religious wackos all along.
The gender-critical movement of which Rowling has become an icon also happens to contain a lot of loudmouth gays like me. For us, the very concept of 'same-sex attraction' requires us to take seriously the phenomenon of biological sex. There's a clue in the words 'same-sex attraction', don't you think? Why gender-critical gay men would be in league with gay-hating evangelicals in order to kill gays in Africa is clear to no one but Kelley. Maybe that's because that theory is as ridiculous as other conspiracy theories, like the Moon landings being faked.
Kelley's theory is reminiscent of the ridiculous claims made recently that women's rights campaigner Kellie-Jay Keen is in league with the far right. For defenders of the trans faith like Nancy Kelley, the gender-critical movement is increasingly viewed as a worldwide bogeyman, or should I say, bogeyperson.
When anything horrible happens, from Uganda's clampdown on gay rights to the murder of a 16-year-old transgender kid in England, the trans lobby blames gender-critical feminists. It even blamed them when a grey-haired woman, who happened to be a gender-critical feminist herself, was repeatedly punched at Keen's Let Women Speak rally in Auckland last weekend. Trans activists said it was feminists' own fault for 'preaching hate'.
It seems that for the great army of LGBTQ+ activists, who shuffle from one well-paid lobby group to another, the 'gender-critical' now lurk in their imagination as demons did for medieval Christians. They're a ready-made explanation for anything that happens that is hard to understand.
Kelley wasn't the only LGBT jobsworth to reach into a grab-bag of tired slogans last week. Scott Cuthbertson – manager of Scotland's main LGBT charity, the Equality Network – sounded off, too. He claimed that 'anti-gender' and anti-women's rights movements are 'the same thing dressed up for different audiences, funded by the same people'. 'What we see in Uganda against LGBTQ people', he went on, 'is what they are planning for reproductive rights next'.
This is absurd. The gender-critical movement in the UK is full of women who cherish their reproductive rights. Why on Earth would these same women now pose a demonic threat to these rights? Cuthbertson needs a lie down.
By blaming gender-critical feminists for Uganda's barbaric new laws, trans activists fail to understand the powerful forces at work in this complex African society. Western LGBT lobby groups ignore the fact that homosexuality, and a loathing of it, has long been part of the Ugandan national story in ways that have few parallels in other nations. What other country, for example, has an annual national holiday, National Martyrs' Day, to mark the sacrifice of a group of boys who refused to satisfy the homosexual lust of a king? That's right, every 3 June, Uganda comes to a halt to commemorate the burning alive in 1886 of 32 teenage boys who refused to show complete, including sexual, obedience to their 18-year-old king, Mwanga II. This story plays a major role in anti-gay propaganda in Uganda.
The teenagers were in part driven to disobey the dissolute monarch by their newly minted Christian faith. This means that, for a century and a half, the relationship between national identity, religious faith and homosexuality in Uganda has been complex, if not downright tortuous. For over 100 years, Uganda has been racked by repeated waves of religious revival, both Islamic and Christian, in which agitation against homosexuals has often played a starring role. The martyred boys themselves were canonised as saints in 1964 by the Catholic church. There are statues, churches and monuments in their honour all over Uganda.
So if outsiders want to help Uganda's terrified gay community, they need to start by understanding the huge array of forces against them. The influence wielded in Uganda by wealthy US evangelicals is formidable. But they have succeeded by tapping into a century-old stigma against homosexuality that equates it with paedophilia, violence and assault. It will take time and masterfully considered persuasion to overcome such deeply rooted bigotry. This can be done, of course. But this cause is not helped by the likes of Kelley and Cuthbertson and their ill-considered rants. These trans activists need to stop using Uganda to score cheap political points.
Malcolm Clark is a TV producer.
Picture by: YouTube / Guardian News.
To enquire about republishing spiked's content, a right to reply or to request a correction, please contact the managing editor, Viv Regan.