How the tech elites lost touch with reality
Joel Kotkin on the growing rift between Silicon Valley and the masses.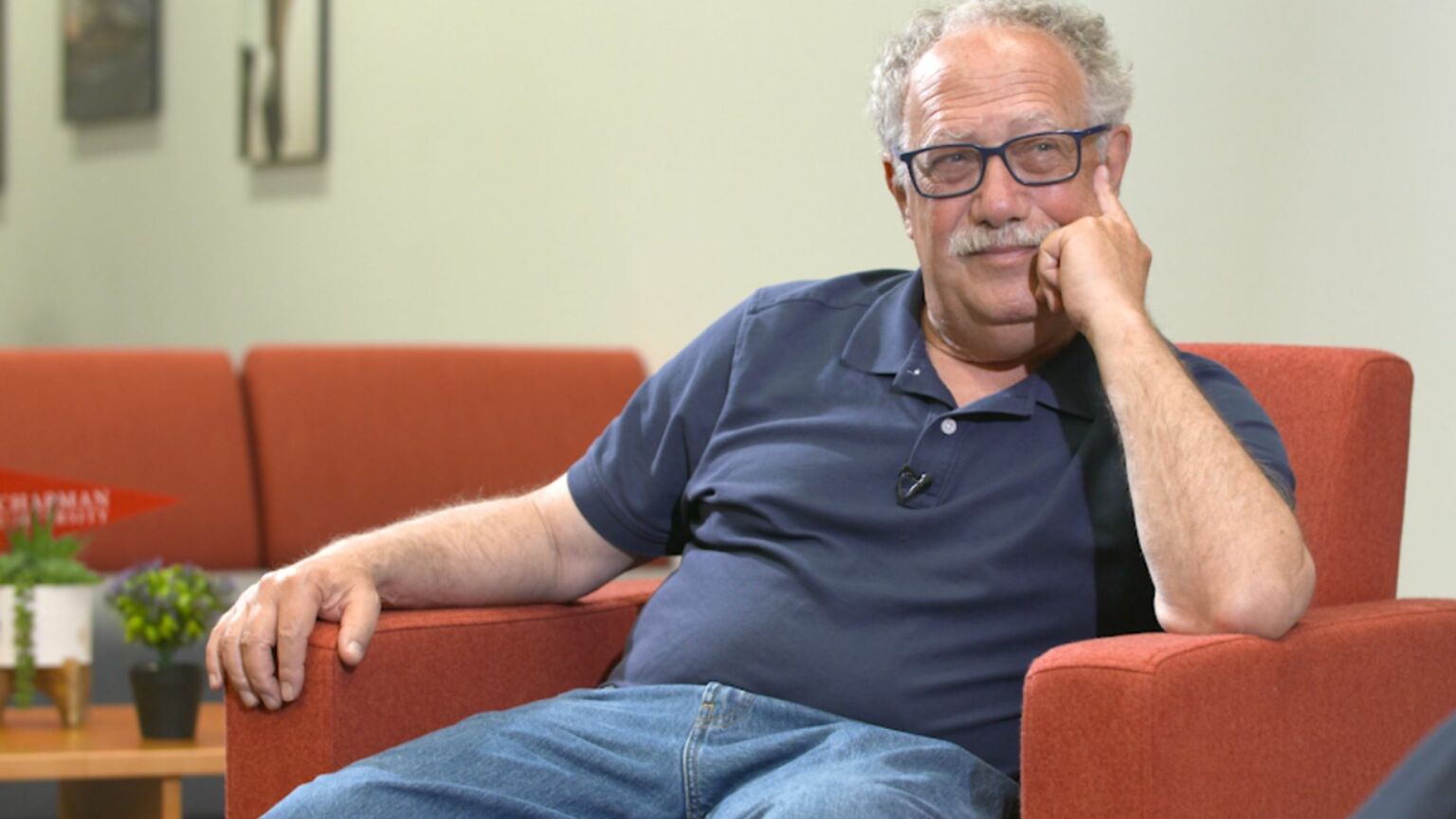 Silicon Valley used to be a place of innovation, dynamism and ambition. A place where hard-working people could make the products of the future, and make something of themselves, too. But no more. The forward-thinking engineers of old have been replaced by a new elite, made up mainly of financiers, media types and NGO bureaucrats. The new overlords of tech are more interested in virtue-signalling and woke proselytising than in building and making things. Theirs is a world built on the sand of cheap credit and Democratic Party largesse, as shown by the bailout of Silicon Valley Bank earlier this month. And it's a world increasingly removed from the rest of America.
So what happened to Silicon Valley? How did the tech elites lose touch with reality? And what does that mean for US politics? To answer these questions and more, Joel Kotkin – spiked columnist and author of The Coming of Neo-Feudalism – joined Brendan O'Neill on his podcast, The Brendan O'Neill Show. What follows is an edited extract from their conversation. Listen to the full episode here.
Brendan O'Neill: It seems that a huge rift has opened up between the Big Tech elites and everyone else. How did Silicon Valley end up so out of touch?
Joel Kotkin: There are a couple of things that have happened. The first is that, obviously, the initial people in Silicon Valley were engineers. They've been replaced by people who are increasingly oriented towards finance and media. There's much more aristocracy today in Silicon Valley than there was when it was coming up. There's a greater emphasis on credentials and pedigree. I remember travelling to China with a bunch of Chinese-American executives from Silicon Valley who had come up the hard way. They had gone to school in places like South Dakota, and they built and made things themselves. The people running tech now didn't start as designers of silicon chips or running factories. They came up with MBAs and they live in an ephemeral universe where they basically just manipulate symbols. That's who runs Silicon Valley today.
They have also adopted attitudes that are not oriented towards merit. If you go to Silicon Valley Bank, so much of its attention was on supporting transgenderism, supporting gay rights, supporting women's rights, supporting environmental companies – it was more interested in virtue-signalling than in making money.
The other important thing is that the old industrial companies in Silicon Valley, such as Hewlett-Packard, were very cognisant of the importance of their workforce. Business management author Tom Peters wrote about this quite a bit. Executives were dependent on the people on the factory floor. The grunts were important. But if you're a social-media company, there are no grunts. You will hire grunts to do your catering, but that's about it. You don't have a bunch of high-school graduates who may be very good at doing one particular thing – you don't need those people anymore. So they don't even have any contact with the vast majority of the population. Early 20th-century business magnates like Andrew Carnegie or Henry Ford, bad as they were, at least had to think about the people on the line, because they made their products.
Today, the people who make the products are either in Bangalore or are H-1B visa holders. Over 70 per cent of the tech workforce in Silicon Valley are not even American citizens. That was not the case before. There were always immigrants and they played a great role, but it was not like today.
The tech elites are very out of touch with the country they're in. They feel very little loyalty to it. Some of the biggest backers of China are Silicon Valley companies. Apple has already signed an agreement to share its computer technology with China and to start buying some of its chips from China. If you read things from people at Apple and other tech companies, they may think it's nicer to live in Silicon Valley than in China. But I don't think they see the future being here. They feel no visceral connection to the culture of the vast majority of America. That's at the root of a lot of this.
The great thing about America, for all our many problems, is the idea of aspiration, the idea that somebody can come from nowhere and become someone and can build a good life and own a house. That's not the trajectory in Silicon Valley anymore. And even worse, the tech elites support policies that make it impossible for anybody who isn't in the privileged classes to ever move upwards. Not only are they not providing opportunities, they're also trying to squash opportunities for other people. They may say they're doing it in the name of saving the planet or in the name of 'equity', or whatever reason they want to give you. But the reality is that Silicon Valley has become a centre of almost everything that is now assaulting the middle and working classes in the West.
If you're a young person growing up in Taiwan, and you see that somebody went to Silicon Valley and became a billionaire, you will want to do that, too. But now it's more likely that that same Taiwanese person may be headed for Phoenix, Dallas or Houston, because that's where they will be able to live the life they want to live. Silicon Valley elites may maintain that people in Asia don't mind the crowded conditions there – but if they liked crowded conditions, they could have stayed at home. Orange County, California, where I live, is much more heavily Asian than Los Angeles. Where do you think Chinese people here live? They live in spacious suburban neighbourhoods like Irvine and Fountain Valley. They live in tract homes built in the 1950s and 1960s; sometimes they tear them down and make bigger ones. That's what people's aspirations are. But Silicon Valley has become anti-aspirational for all but a few people. And then the Big Tech elites wonder why both left-wingers and right-wingers are objecting to them.
O'Neill: Where do you think the biggest backlash to Big Tech is likely to come from? Can it come from the Democrats, given how much they share the same values with the tech oligarchs?
Kotkin: Silicon Valley's next struggle is going to be political. President Biden and many Democrats have to respond to the fact that Silicon Valley is very unpopular. People will see how the US government bailed out Silicon Valley Bank, supposedly because it had all these important companies attached to it. Would the government have done the same for a midsize bank in Oklahoma, which has oil and agriculture and main-street businesses as its clients? Are they not important? Shouldn't they be protected? Everyone can see that the Democrats are playing favourites with Silicon Valley.
At the same time, in their unbelievable arrogance, Silicon Valley elites decided to become the main funder of the Democratic Party and to identify with every 'progressive' cause. And then they wonder why Republicans, who usually slobber after anyone with money, are saying that they have nothing to gain from supporting Big Tech. If I'm a conservative, I have nothing to gain from Meta, from Google, from Apple, from Microsoft, from Amazon. I'm their enemy, they're trying to squash me or they don't want to do anything that would help my constituents. So you've got this coalition of right-wing populists and left-wing populists. If they could ever come together, I think Silicon Valley will have some serious problems.
Joel Kotkin was talking to Brendan O'Neill on the The Brendan O'Neill Show. Listen to the full conversation here:
Picture by: YouTube / John Anderson.
To enquire about republishing spiked's content, a right to reply or to request a correction, please contact the managing editor, Viv Regan.