Ofsted's critics are exploiting a tragedy
The schools' inspectorate deserves criticism. But it should not be blamed for a headteacher's death.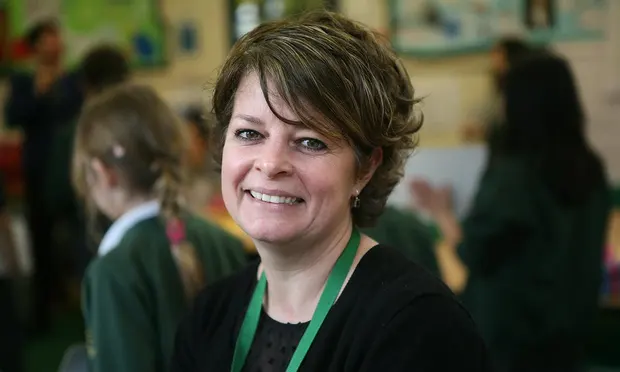 Support is mounting among schools in England for a campaign against the Office for Standards in Education (Ofsted). This comes after claims made last week that primary-school headteacher Ruth Perry took her own life in January because she feared Ofsted would downgrade her school from 'outstanding' to 'inadequate' after its most recent inspection.
Perry's sister, Julia Waters, said last week that 'we are in no doubt that Ruth's death was a direct result of the pressure put on her by the process and outcome of an Ofsted inspection at her school'. Waters has called for schools to boycott Ofsted, refuse to cooperate with inspectors and remove all references to it from their websites until an independent review has been carried out.
Some schools have heeded the call and are now refusing to be inspected. All the main teaching unions have backed a demand for all inspections to be paused. A petition for an official inquiry into the inspection at Perry's school, Caversham Primary School in Reading, has received over 200,000 signatures.
The harsh scrutiny under which Ofsted now finds itself has been a long time coming. After all, it has been clear for over a decade that the high-stakes nature of inspections has been having a corrosive effect on education. Ofsted's ratings – 'outstanding', 'good', 'requires improvement' and 'inadequate' – can dictate the fortunes of a school for years. A 'requires improvement' rating has been enough to close many schools.
One of the main problems is that school leaders are given very little room for manoeuvre to meet Ofsted's exacting standards. Take pupil exclusions. Heads will receive a low grade for sending home too many badly behaved children. But they will also be judged adversely if the overall standard of discipline is low, which is often the case if badly behaved children are kept in school.
Ofsted has also been highly prescriptive concerning the kinds of activities, behaviour and even speech teachers should use in the classroom. According to Ofsted's own research of 2,000 school staff in 2019, this means that teachers now spend a lot of time out of the classroom simply preparing for Ofsted inspections. A major part of that increased workload involves data collection and tracking. Indeed, many schools have received low ratings simply because they can't provide evidence of their successes on a spreadsheet. There have been reports that this is what happened at Perry's school.
Ofsted's expansive remit, enabling it to pass judgement on all areas of a school's work, has given it enormous power to shape education. For many schools, education is now defined as 'what Ofsted wants'. Indeed, if Ofsted disappeared tomorrow, one wonders if the majority of teachers would know what to do in their lessons.
So, for the sake of education, maybe schools should start to roll back the influence of Ofsted. Ofsted chief inspector Amanda Spielman even admitted last week that there is a debate to be had about reforming Ofsted.
Yet there is a difference between debating Ofsted's future role and spreading moral panic. Because this is what the current anti-Ofsted campaign seems to be doing. There are even plans to wear black clothing and armbands, and to display photographs of Perry around schools, when the next set of Ofsted inspections take place.
Ofsted needs to be critically evaluated. It needs to be challenged in the name of education. But this campaign is not doing any of that. Instead, it is attempting to attack Ofsted by effectively blaming it for the tragic death of Ms Perry.
The emotional outcry from unions, schools and liberal pundits against Ofsted also hides an uncomfortable truth. Those now attempting to use Perry's death to bring Ofsted down have spent the past few years resisting attempts to reform it.
Back in 2019, Spielman herself introduced a new Education Inspection Framework that was meant to radically reform Ofsted. It planned to dispense with pedagogic prescriptions of the past and emphasise the importance of subject knowledge. Schools were to be judged on the quality of their curriculum rather than their raw results. And inspectors wedded to the old regime were stood down.
At the same time, Spielman took other positive steps by endorsing strong behaviour codes, backing heads who took a firm line on uniform or mobile-phone use, and urging schools not to set low expectations for pupils, particularly those from poor backgrounds.
Yet instead of getting behind these reforms, teaching unions and the broader liberal left resisted them fiercely. They said Spielman was promoting a right-wing, elitist agenda by championing subject knowledge. The unions accused her of racism and Islamophobia over efforts to ban the hijab in primary schools in 2018. They also said she was not a safe pair of hands in 2018, after she said poorer pupils weren't being challenged enough. As a result of Spielman's attempts to reform Ofsted, Labour's then education secretary, Angela Rayner, even promised to abolish it back in 2019.
Ofsted stands at a crossroads. Spielman announced earlier this month, before the Perry protests erupted, that she is to resign at the end of the year. And there are many who would like to see either the abolition of Ofsted or the reforms of the Spielman era reversed. Yet, while there is plenty to criticise about Ofsted and the deleterious effect it has had on education, using a tragic death to score political points is helping no one.
Pupils deserve better. Let's drop this morbid campaign and have a proper debate about the future of education.
Gareth Sturdy is a physics adviser and former teacher.
Picture by: Brighter Futures for Children.
To enquire about republishing spiked's content, a right to reply or to request a correction, please contact the managing editor, Viv Regan.