It's time for Hollywood to grow up
After 15 years of non-stop big-screen spandex, superhero films are finally losing their powers.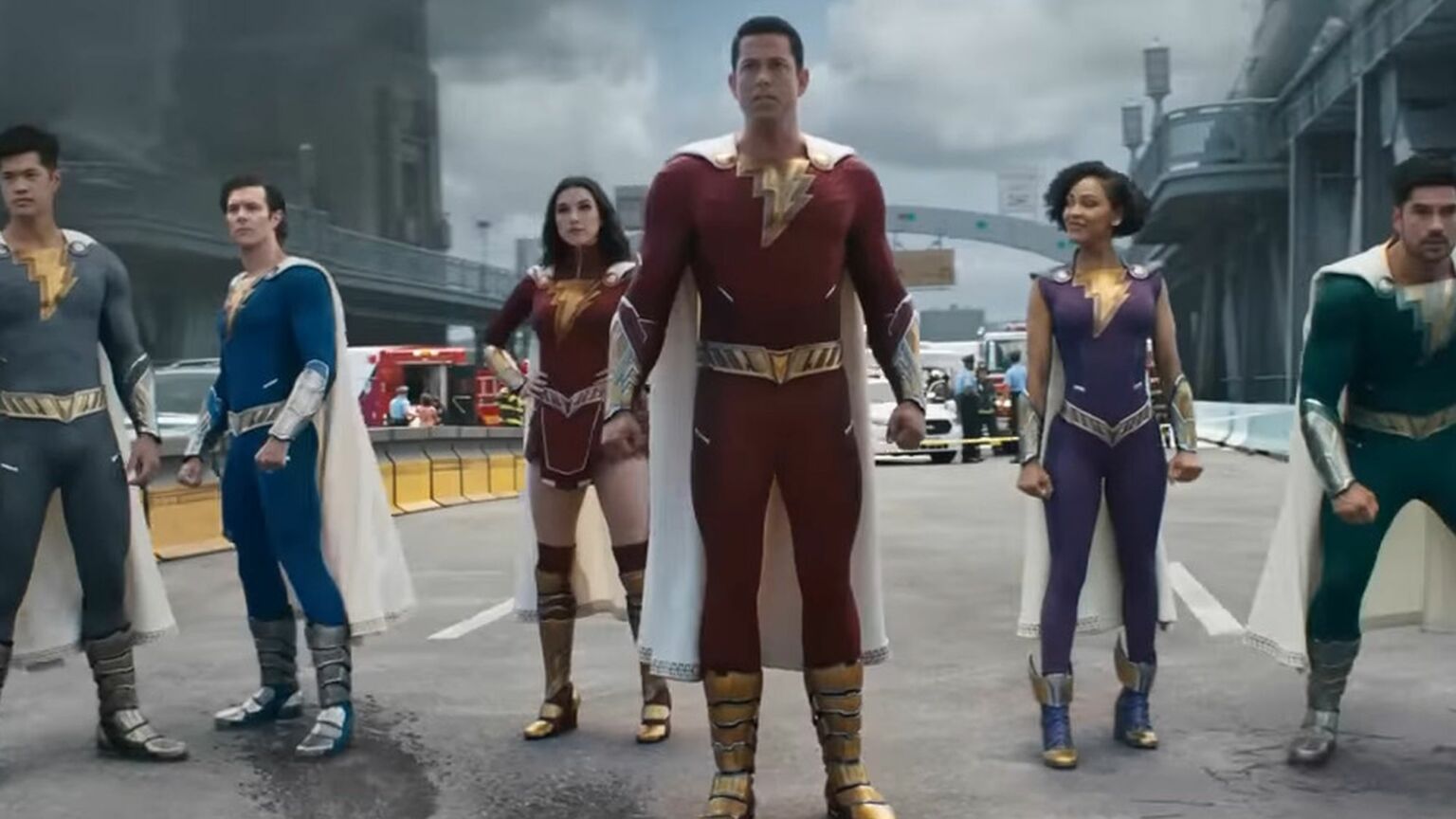 Have we passed the peak of superhero movies' dominance of the big screen? I certainly hope so – and the signs are promising.
For more than 15 years, the film industry has been colonised by daftly named characters in spandex, playing out inane plotlines against a brain-bleeding cacophony of cartoonish CGI.
I interviewed Academy Award-winning filmmaker Neil Jordan recently about his new film noir, Marlowe, and he very much agreed. 'It seems Hollywood is run by Marvel now', he told me. (We can add Warner Bros / DC to that – which is not as hugely successful as Marvel, but big enough to be part of the problem.) 'It's this enormous factory', he said, 'dedicated to sequels and remakes'.
The wheel of fortune ever turns, though. DC's latest, Shazam! Fury of the Gods (ugh, that title), was a 'box-office bust', limping to just $30million in its opening weekend earlier this month. In February, Ant-Man and the Wasp: Quantumania (ugh, that title), suffered the biggest-ever second-weekend drop in revenue for a Marvel movie.
And there's more to suggest the superhero genre is losing its powers. The last title in the Marvel Cinematic Universe (MCU) to break a billion dollars was four films ago – Spider-Man: No Way Home, in 2021. Last year was the first since 2014 that the global box office didn't have a Marvel or Star Wars product in the top two. Last year's Black Panther sequel, Wakanda Forever, underperformed its predecessor by a staggering $500million. Black Adam, starring the Rock, was also a relative bomb, taking just $393million.
The critics are turning on superhero flicks, too: Quantumania and 2021's Eternals – which reportedly lost money, too – are the only MCU movies marked 'rotten' on review aggregator Rotten Tomatoes.
Though you do have to ask, why have critics been cheerleading this gibberish for the past 15 years? Is it not a critic's job to, well, criticise? Is Avengers: Endgame – with 94 per cent critical approval on Rotten Tomatoes – really better than the likes of Munich (78 per cent), The Prestige (76 per cent) or There Will Be Blood (91 per cent)?
It seems audiences are tiring of superhero shenanigans. Huzzah, say I. It's about time Hollywood started making films for grown-ups again.
Funnily enough, it's the sort of 'middle-ground' movies that seem to have vanished into a black hole. There's as much arthouse cinema being made as ever, and much of it is really good. Even David Cronenberg, the big dog of mind-warping arty-fartiness, is now back directing, with his cheerfully revolting Crimes of the Future released last year.
But from today's perspective, the idea of, say, 1988's Rain Man – a thoughtful, complex, 'straight' drama – being the top-earning film of the year feels surreal. Mainly because big studios don't really bother with that kind of thing anymore. And if they do, it's straight to Netflix.
In that same interview, Neil Jordan spoke of his 1994 horror film, Interview with the Vampire, which was a critical and commercial hit. He told me that, back then, 'We managed to make this enormous movie, with two of the biggest stars in the world, with a lot of freedom'.
Imagine seeing that nowadays: the 2023 equivalents of Tom Cruise and Brad Pitt (actually, that may well still be Tom Cruise and Brad Pitt) in a murky, Gothic, sexually and morally ambiguous melodrama set in the 18th century; a film that was intelligent and uncompromising, something made definitively for adults… and a huge hit, too. It just wouldn't happen.
It needn't just be 'serious' drama, with theatrical adaptations, chin-stroking premises, Oscar-worthy performances and all the rest. Hollywood should also get back to producing flat-out entertainment for grown-ups, too.
Only the other night, I rewatched Fight Club for the first time in 20 years and I kept thinking, when did they stop making this kind of blockbuster movie? It's a thriller / satire that is violent, clever, vicious, funny, nihilistic – and also has huge stars (Brad Pitt again), slick production values and a massive budget. It is clearly aimed at people looking to be entertained for two hours. In other words, Fight Club was a blockbuster of its time (1999, to be precise).
It's not even that fantastic (its anti-consumerism 'philosophy' is fairly unsophisticated, and it goes on too long). But Fight Club is great fun for grown-ups. Best of all, not a cape in sight, and the only superpower is Edward Norton's ability to take a flurry of punches to the head despite being quite a skinny fella.
I'm not a total killjoy. I accept that there's a place in the cinematic firmament for superhero movies. Just not every film, everywhere, all at once. There are other types of films that could be made, and other audiences that deserve to be served.
Darragh McManus is an author and journalist. Visit his website here
Picture by: YouTube / Warner Bros. Pictures.
To enquire about republishing spiked's content, a right to reply or to request a correction, please contact the managing editor, Viv Regan.