The Sheilas will not be silenced
Kellie-Jay Keen's tour of Australia and New Zealand has exposed the violent misogyny of trans activism.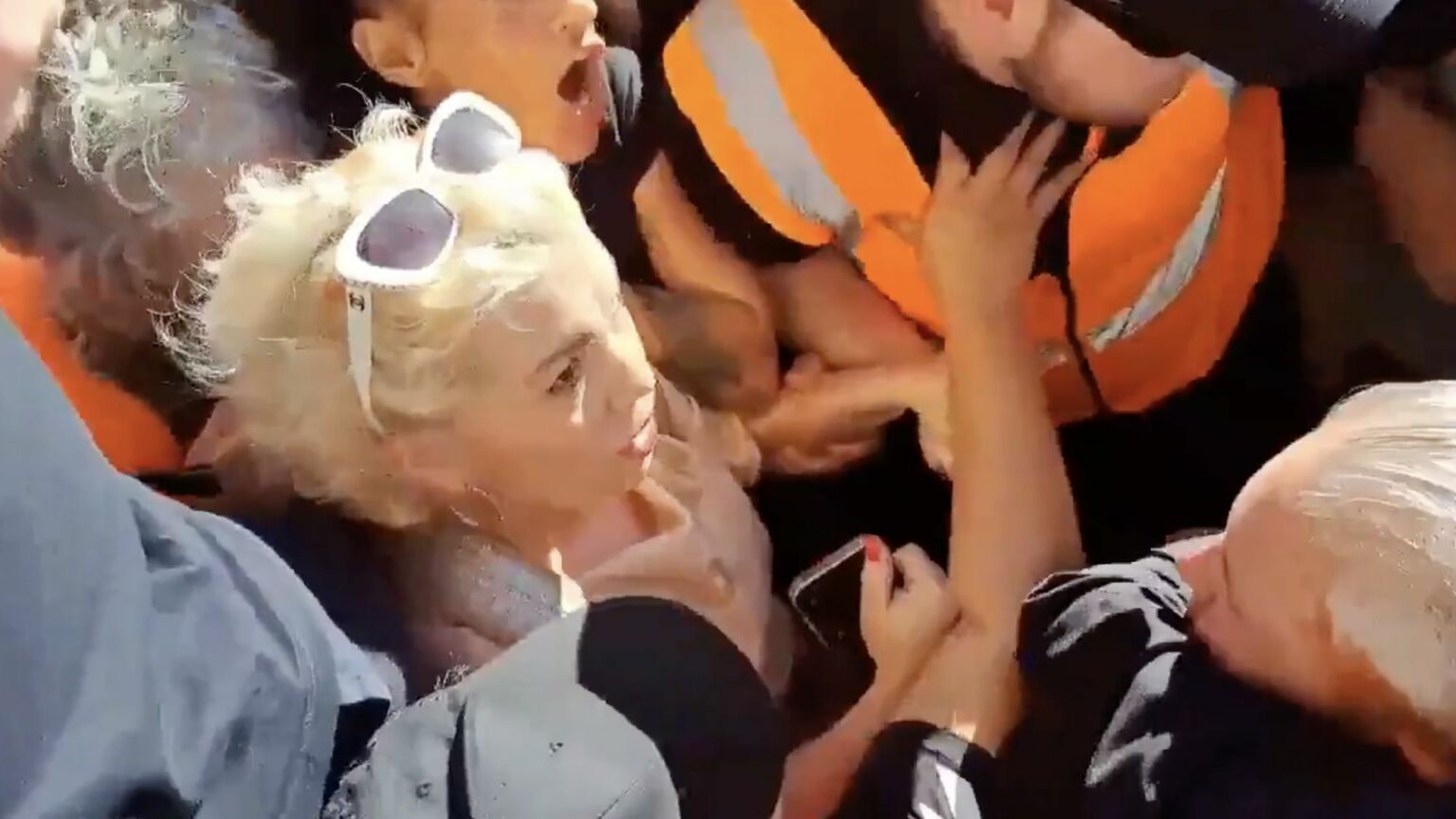 In the words of our Aussie cousins, my mate, Kellie-Jay Keen, is a bonzer Sheila. Over the past week, she has taken her Let Women Speak tour Down Under, handing a microphone to women at public rallies in Australian cities and allowing them to share their thoughts on gender ideology.
You could be forgiven for thinking that a nation whose inhabitants are used to dealing with giant spiders and glugging schooners of insipid Fosters would be unshaken by a visit from a five-foot-one, middle-aged pom. You would be wrong. Even before her arrival this month, two petitions were circulated demanding that she be refused a visa. And now that she's Down Under, the political classes there have gone into meltdown.
Australian independent senator Lidia Thorpe has been foremost among Keen's detractors. Frankly, Thorpe comes across as a stubbie short of a six-pack. Wearing an Aboriginal flag, she attempted to crash Kellie-Jay Keen's speech at a rally in Canberra on Thursday, shouting 'you are not welcome'. Before she could reach Keen, the senator was forced to the ground by police. Refusing help from officers, Thorpe instead opted to crawl in the wet grass toward a crowd of counter-protesting trans activists. Could there be a better metaphor for politicians' devotion to transgenderism?
Whereas most people might have found all this acutely embarrassing, Thorpe instead played the victim. Afterwards, she said that Australia 'should be ashamed that they even let people like this in', before referring to Keen as 'that thing' and claiming to have been 'pulverised by the police'.
Thorpe is not the only politician to have made a dingus of herself. Politicians from across the spectrum have rushed to tar Keen, a women's rights activist, as a 'Nazi'. This is because a group of extreme right-wing thugs from the National Socialist Network were spotted near one of Keen's rallies in Melbourne, Victoria last weekend. The black-clad men, who had no identifying insignia, were led by police to the steps of Melbourne's Parliament House, where they proceeded to give a Nazi salute. These fascists had nothing to do with Keen's rally. As Victoria Police have since made clear, the neo-Nazis were one of six groups to be holding protests at the same time as Keen's. 'Officers were required to form many lines between the different groups to protect the safety of all involved, stop breaches of the peace and prevent any physical violence', a police statement said.
One of those attending Keen's rally was newly elected Liberal MP Moira Deeming. Incredibly, she is now facing a vote on whether she should be expelled from the Liberal Party for the crime of 'organising, promoting and attending' the rally in Melbourne. In a statement, Deeming, who is herself Māori, explained that Keen's rally was attended by women of all political affiliations, backgrounds and faiths. She added that those in attendance were unaware the group of men were fascists until they raised 'their hands in a Hitler salute'. Deeming explained that she, 'along with the few others who were facing them from the front, were horrified'. She said that her fellow protesters then called on the police to have the neo-Nazis removed, but their calls went unheeded.
This hasn't stopped Deeming's party leader, John Pesutto, and Labor Party premier for Victoria, Daniel Andrews, from damning her as guilty by proxy. Pesutto put together 15 pages of 'evidence' that he claimed proved an association between Keen and the far right. Keen then responded by pointing out that his assertions were based on an inaccurate Wikipedia entry about her, which she has been unable to alter. She said that Pesutto's claims were defamatory and denounced the far-right group at the rally as 'sad, pathetic men'.
It seems other politicians also wanted to join in the Keen-bashing. On Thursday, Tasmanian Green Party senator Nick McKim referred to Keen 'and her ilk' as 'trans-exclusionary right-wing dropkicks'. The phrase 'dropkick and punt' is Aussie rhyming slang for women's genitalia. McKim, whose partner and fellow Green politician Cassy O'Connor MP has been public about having a child who identifies as trans, described Keen as a 'dark and warped soul' and called for her to 'get in the bin'. O'Connor and Green MP Rosalie Woodruff were seen jeering as part of a loud counter-protest against Keen in Hobart, Tasmania on Tuesday. It's a pity these politicians chose to ignore the women who were speaking at Keen's rally. One was a lesbian who had nursed AIDS victims in San Francisco at the height of the epidemic in the early 1990s. Despite her hard-earned rainbow stripes, this brave woman was drowned out by shouts of 'you've got Nazis on your side'.
Perhaps the most bizarre attempt to smear Keen came from New Zealand television station Discovery. On Wednesday, producers honed-in on a still from a video of Keen where she momentarily joined her forefinger and thumb in what Discovery described as a 'hand signal linked to white supremacists'. To prevent offence, or arguably scrutiny, her 'gesture' was blurred out. To a sane eye, she was clearly idly gesticulating.
Jo Bartosch is a journalist campaigning for the rights of women and girls.
To enquire about republishing spiked's content, a right to reply or to request a correction, please contact the managing editor, Viv Regan.