We need democratic control over our borders
The pro-migration side does itself no favours by clinging to 'international law'.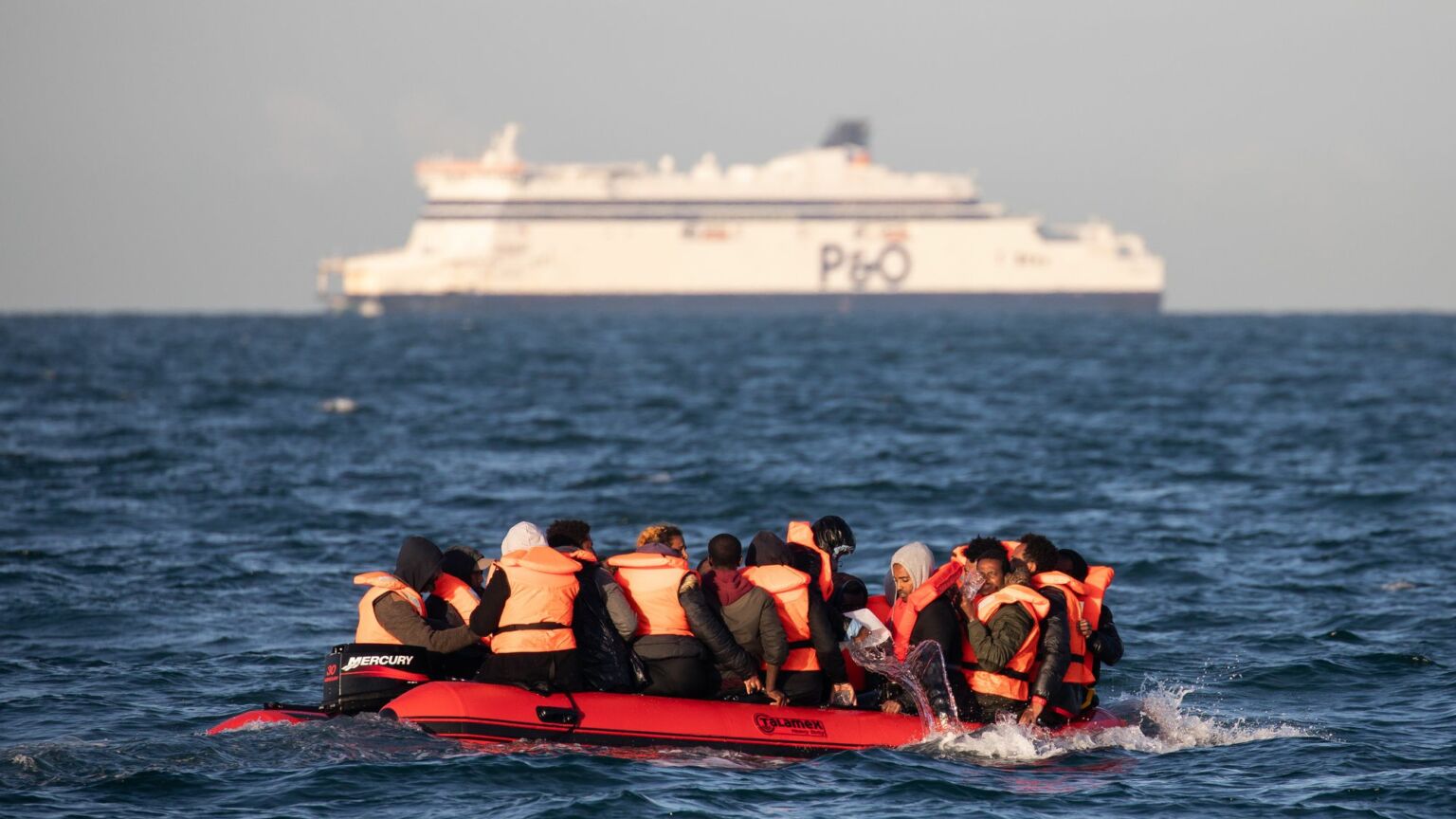 There is something odd about the response to the UK government's new Illegal Migration Bill, which was announced by home secretary Suella Braverman in the House of Commons yesterday.
Much of the media Twitter reaction and the growing reams of outraged commentary have not focussed on the rights or wrongs of the bill itself – the various cruel, illiberal and ill-thought-through features of this bill. Or even on the problem it is meant to tackle – namely, the tens of thousands entering the UK illegally on small boats.
No, the smart set has dwelt instead on whether the bill is legal or not. On whether the plans to deprive illegal migrants of the right to claim asylum in the UK will breach international human-rights law. On whether this latest government attempt to exert control over our borders is really just a racist, nationalistic violation of the European Convention on Human Rights, the 1951 Refugee Convention and a raft of lesser known international law.
The bill 'breaches international law' and is 'a horrid dog whistle to stir up prejudice and fear', said former Tory MP and anti-Brexit activist Anna Soubry of the bill. It's 'openly flouting international law and mobilising hate against vulnerable people', tweeted Labourite foghorn Paul Mason. One Twitter activist even addressed Braverman directly. 'Your small-boat plan will break international law in pursuit of your far-right agenda of hate', he said.
This combination of legalistic pearl-clutching and cries of 'racist' has dominated the response to the bill. It's being treated not as a policy to be debated and disagreed with, but as an attack on all that's right and good in the world. And by right and good, its critics mean international law. The Guardian even carried a cartoon today, showing Braverman and Rishi Sunak on a border-security boat, grinning demonically as they punctured a migrant-filled dinghy called International Law.
These pundits and politicos, lawyers and NGOcrats, aren't really talking about details of the policy itself at the moment. (Indeed, they can barely be bothered to take the bill's contents seriously – it's just 'something designed to con [Sunak's] dimmer backbenchers and a small minority of the country', said one critic.) No, their fundamental objection is to the fact that the government is daring to make a law that, as Braverman has admitted, may breach the European Convention on Human Rights.
That's their fundamental problem with this bill, and the proposal to send illegal migrants to Rwanda before it. They object to parliament making any law that challenges the authority of their preferred international institutions, from the European Court of Human Rights to the United Nations High Commissioner for Refugees. They object to parliament making any law that contravenes their worldview, insofar as it is represented in these international institutions. They are saying that the authority of judges in Strasbourg or officials at the UNHCR ought to trump the authority of our elected representatives, and that international lawmakers ought to trump the lawmaking powers of parliament.
These campaigners, commentators and no small number of celebs need to have a word with themselves. No doubt they feel they have right on their side. But by attacking the authority of parliament to make laws, they are attacking democracy itself.
This is bad news for us as citizens. Investing so much political authority in international law inhibits the ability of those we elect to represent us, to implement policy in our interests, to respond to our concerns. And the small-boats crisis is one of those concerns at the moment. Despite some claims to the contrary, all polling suggests that the vast majority of Brits desperately want it to be resolved.
But this complacent assault on the lawmaking powers of parliament is also bad news for migrants, too. Because if we are to improve Britain's asylum system, if we are to establish better 'safe and legal' routes, then our government needs to be able to exert control over our borders. It needs to be able to impose a policy that we, as a sovereign people, have consented to and support.
Because at the moment, we have the worst of both worlds. We have barely controlled borders and no way, as a nation, of doing much about them. Not, it seems, without provoking the judicial wrath of the ECHR or some other international body. This clinging to international legal institutions is particularly strange, given these bodies have done precisely nothing to halt some genuinely brutal migration policies in recent decades. Such as the one pursued by the media's beloved European Union.
None of this is to say that this new Tory bill is the solution to our problems. Depriving illegal arrivals of the right to claim asylum, and then swiftly deporting them to destinations yet to be confirmed, is a blunt, inhumane approach to a very complex problem. Indeed, it reeks in large part of a failure on the part of the British and French authorities to deal with the criminal networks facilitating the dangerous small-boats crossings in the first place.
There are also questions that need to be asked about the asylum-application process, the failures and limits of existing 'safe and legal' routes into the UK, not to mention the callous treatment of thousands of people in overcrowded hotels / detention centres.
We should have these arguments out properly. But to have an honest and open discussion about this bill, and indeed about immigration policy more broadly, we need democratic control over our borders. Without that control, we can't have any immigration policy at all, certainly not one we can consent to and support.
This is why those of us in favour of a more liberal approach to migration need to reject the siren's song of the international-law brigade. Because if we want to win an argument for a more generous border policy, it needs to be premised on our government's ability to control our borders and respond to public concerns.
Right now, that means defending parliament's lawmaking powers against those who would restrict them.
Tim Black is a spiked columnist.
To enquire about republishing spiked's content, a right to reply or to request a correction, please contact the managing editor, Viv Regan.