Jeremy Clarkson is right to take on the NIMBYs
Absurdly restrictive planning laws are holding Britain hostage.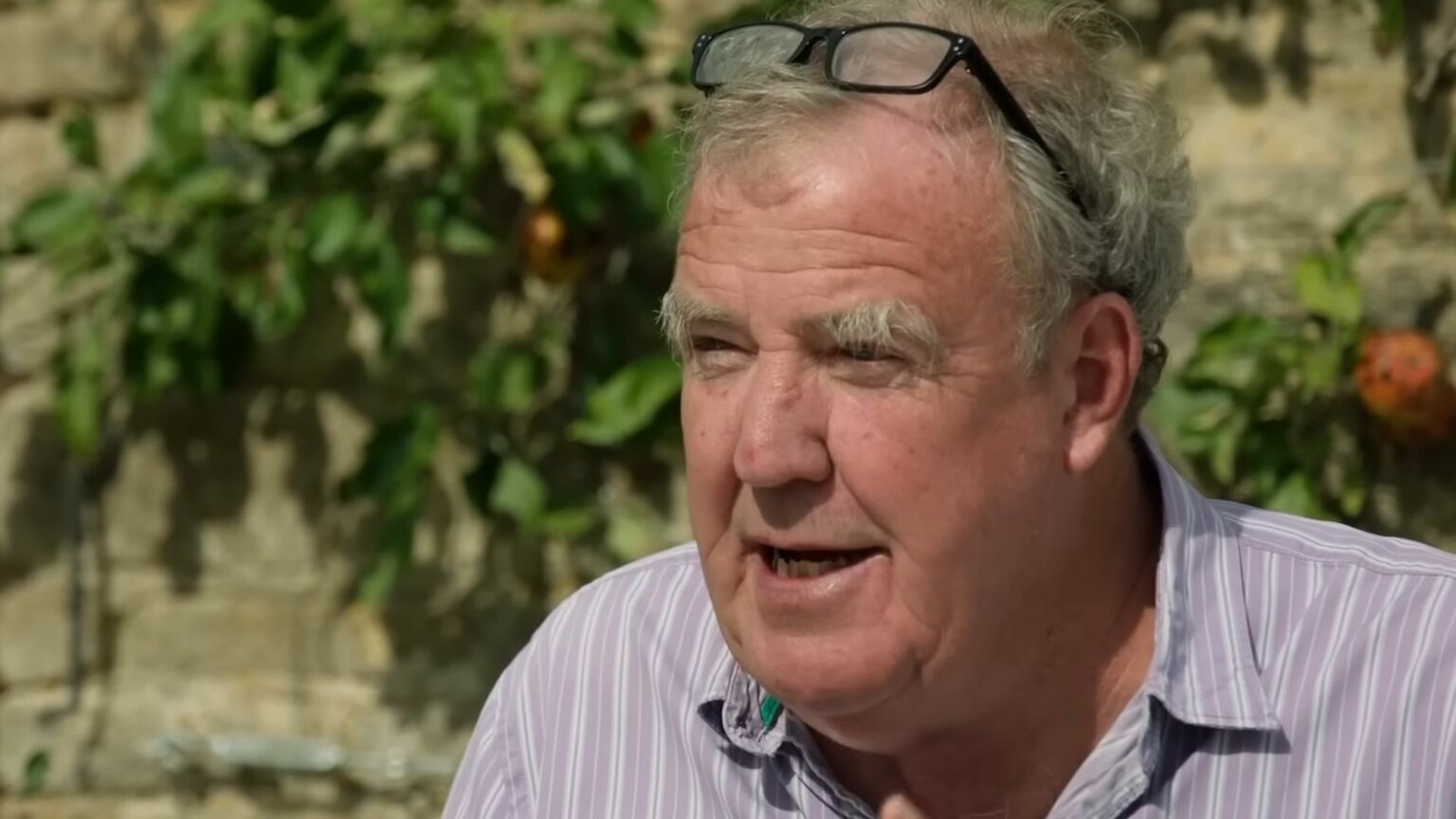 Jeremy Clarkson has declared war on NIMBYism. The second season of his show, Clarkson's Farm, amid some slapstick comedy and picturesque views of rolling Cotswolds hills, presents an important critique of the UK's absurd planning restrictions.
The series tells the story of Clarkson's ill-fated attempts to open a farm-to-table restaurant in the disused lambing shed on his Diddly Squat farm in Chadlington, Oxfordshire. He has visions of opening a local cooperative with other farmers from the area, with each contributing their produce to the menu. This is something these farmers are desperate to do in order to help keep their farms afloat. One cattle farmer has had to stop virtually all operations due to an outbreak of bovine tuberculosis, while another is barely making a profit, thanks to low pricing from supermarkets and competition from dirt-cheap European meat imports.
But there is one big obstacle in the way of Clarkson and his fellow farmers – the West Oxfordshire District Council.
We watch Clarkson spend a year painstakingly attempting to ensure he ticks all of the council's planning boxes and meets all of its bureaucratic demands. But in the all-important planning meeting, shown midway though the series, the council rules against Clarkson. Council NIMBYism wins out and he is denied the right to open his restaurant.
But our hero emerges from his dark night of the soul into triumph. Clarkson eventually finds a convenient loophole in the planning restrictions that allows him to convert a different building on his farm into a seasonal restaurant, without needing the council's permission. So all's well that ends well?
Well, not for the rest of us living in Britain. Clarkson may have found a way around the local council, but his case is an exception rather than the rule. That's because, as Clarkson's Farm shows, our planning laws are ridiculously restrictive. In some parts of the country, it is nigh-on impossible to build anything new.
Britain is a nation drowning in red tape. As Clarkson bemoans, virtually every aspect of the operations at his Diddly Squat farm are policed in some form – by regulating bodies that are impossible to negotiate with, or even just to contact in many cases. This turns jobs that should be relatively simple, such as disposing of waste or registering the birth of new cattle, into Sisyphean tasks. And when it comes to building anything, the procuring of various licences and permissions becomes even more difficult.
In one scene, Clarkson reviews the feedback from the various bodies he must appease in order to secure permission for the restaurant. He is perplexed to find that the Campaign to Protect Rural England has objected to his plan for additional lighting – additional lighting that he is only erecting to meet the demands of the local police.
Clarkson, of course, has enough money and clout to find ways around many of these restrictions. One disgruntled resident even makes this point at a village meeting, arguing that Clarkson is not a proper farmer and 'personally does not need an income'. His neighbouring farmers, however, do need an income. As do many residents of rural communities across the UK, where new infrastructure and housing are simply not being built.
Sadly, they are up against the NIMBYist mindset that reigns throughout much of rural England. After all, the typical NIMBY has made his good fortune and has settled into a quiet country retirement. He has no interest in seeing new building in or near his home or village. He has a larger stake in the view from his bedroom window than he does in the economic growth of his nation or his local community.
This NIMBYism, if sustained for much longer, will drive communities into decline – and not just in rural areas. After all, there is a desperate shortage of housing throughout the UK, which is driving up property prices. Young people now find it virtually impossible to get on to the housing ladder, and rents are rising rapidly. And yet at a time when we desperately need the freedom to build more houses, it seems as if nothing at all can be built. Any planned construction that is approved is slowly whittled away by planning restrictions and budget constraints. HS2 is perhaps the best example of this – an ambitious project to improve infrastructure that has been incrementally chipped away at so as to make it virtually pointless.
As unlikely as it sounds, Clarkson's Farm provides an invaluable insight into the challenges facing the UK today, and the very real restrictions on our development. It's time to stop NIMBYism from holding us back.
Lauren Smith is an editorial assistant at spiked.
Picture by: YouTube / The Grand Tour.
To enquire about republishing spiked's content, a right to reply or to request a correction, please contact the managing editor, Viv Regan.