We're all Americans now
The US takeover of the Anglosphere is complete – the Super Bowl is officially 'a thing' in Britain.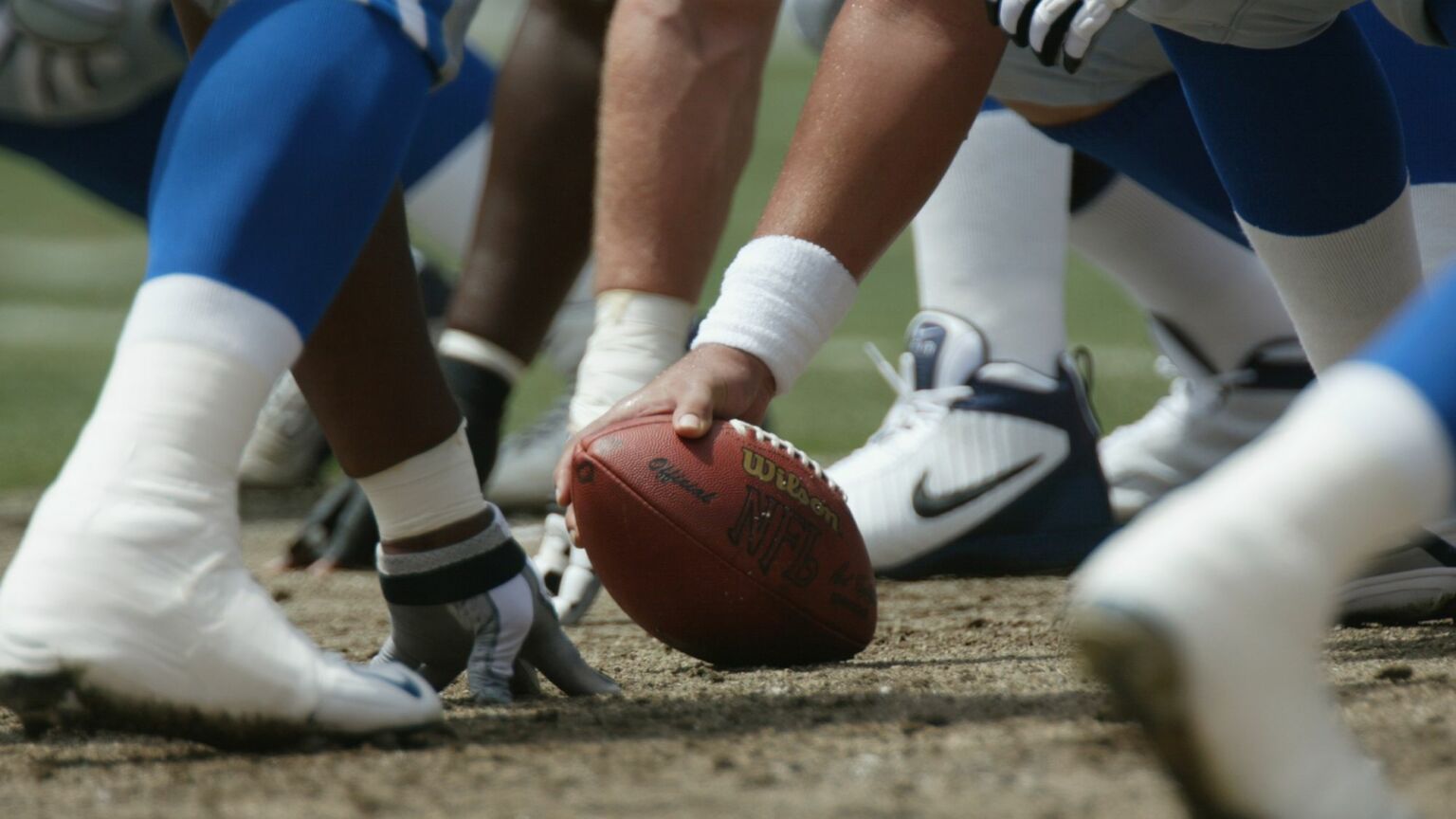 Lay down your arms, my fellow non-Americans. Go home to your loved ones. Live out the rest of your years in well-earned peace. The war is over. We have lost. US cultural hegemony is complete – the Super Bowl is now officially 'a thing' over here.
The war has been long, of course. It's over a century since the soft-power empire of Yankee cultural dissemination began. It ramped up significantly after the Second World War. Even growing up in rural Ireland in the 1970s and 80s – almost 50 years ago, I realise with a shudder – we were watching Scooby Doo, listening to Guns N' Roses, wearing stars-and-stripes sleeveless t-shirts and telling each other 'you suck, dickhead', presumably to the grimacing horror of our parents.
They could see what was coming, alright, but submission wasn't absolute – until now. Because the difference was, back then, a lot of the US culture we consumed was actually good.
Okay, maybe not sleeveless t-shirts, but much of the rest. To this day, many of my favourite films, shows, bands and books are American. The US is a huge, fascinating, madly vibrant country, which erupts a huge amount of fascinating, madly vibrant art and entertainment.
But American football was, well, shite. Still is, I assume. We used to laugh at this awful 'sport', and rightly so. It was an even worse version of rugby, if that's possible, played by what appeared to be two gangs of warring motorcycle couriers, for some reason wearing ballet tights, who had strayed into an outtake scene from John Carpenter's cheesy dystopia, Escape from New York. Even the name was nonsensical – the only kind of 'football' where almost nobody kicks it.
The only things to American football's credit were that it featured in a cool night-time beach scene in Point Break and that it had cheerleaders. That was it. Otherwise, when you weren't ignoring it – which was 99 per cent of the time – you took the mickey. Generally by hoiking a soccer ball backwards between your legs while barking gibberish like: 'One, nine, 17, hut-hut-hut, semper fi, yaaay Dolphins!'
That was back when US exports had rumbled up to the gates of our cultural Stalingrad, but still hadn't quite breached the final defences. Now? Consider them well and truly laid to ruin.
Now you can watch this weekend's Super Bowl, between those keen rivals Franchise #12B and the Large City Daft-Nicknames, live on ITV and Sky Sports. This suggests a reasonable market for it on this side of the Atlantic. You can also find it on the big screen at pubs, which at least have the solace of accessibility to alcohol.
And while gridiron has aired on UK telly for some years, the overall media coverage these days is bigger, deeper, wider – more omnipresent, less escapable.
Radio shows have dedicated 'NFL' slots now (what kind of eejit refers to a sport by its primary competition? This is like saying, 'I'm a big fan of Carabao Cup'). Rather surreally, you hear British and Irish broadcasters doing the full 'OFF-ense' and 'DEE-fense' pronunciations, which is too funny for words.
Our websites liveblog the Super Bowl. Our newspapers run countless articles on the match, the adverts, the stupid half-time show and 'best reaction tweets'. And this isn't being done ironically – they're not ripping the piss out of American football, but actually taking it seriously.
Games are played in London every year – proper in-competition games, not exhibitions to mark the launch of a new dreadnought or something. There are even plans for a London team to join the NFL within a few years. The Cockney Geezers? The Jellied Eels?
I'm being a little tongue-in-cheek, obviously. People can watch whatever they like. 'Football' is probably a bit of fun to play. At least it looked fun in that Point Break scene. And, important point: unlike many NFL devotees online and in the media, I actually quite like America and American people, and don't spend the other 364 days of the year blaming them for everything wrong with the world.
Social media, of course, will be stuck in there all night like the proverbial rat up a drainpipe. I know, Twitter isn't a signifier of anything except how terrible Twitter is. Most people on there are essentially pod-creatures who will follow the latest trend with a mindless enthusiasm that would be charming in a toddler, but is mildly horrifying in an adult. Still, this too is part of a larger pattern.
And we must recognise, within that pattern, the bitter truth – the Anglosphere has been fully assimilated. We are all Americans now. Go Falcons!
Darragh McManus is an author and journalist. Visit his website here
To enquire about republishing spiked's content, a right to reply or to request a correction, please contact the managing editor, Viv Regan.