Spare us the parenting lectures, Kate
The Princess of Wales' new 'early years' campaign assumes the worst of mums and dads.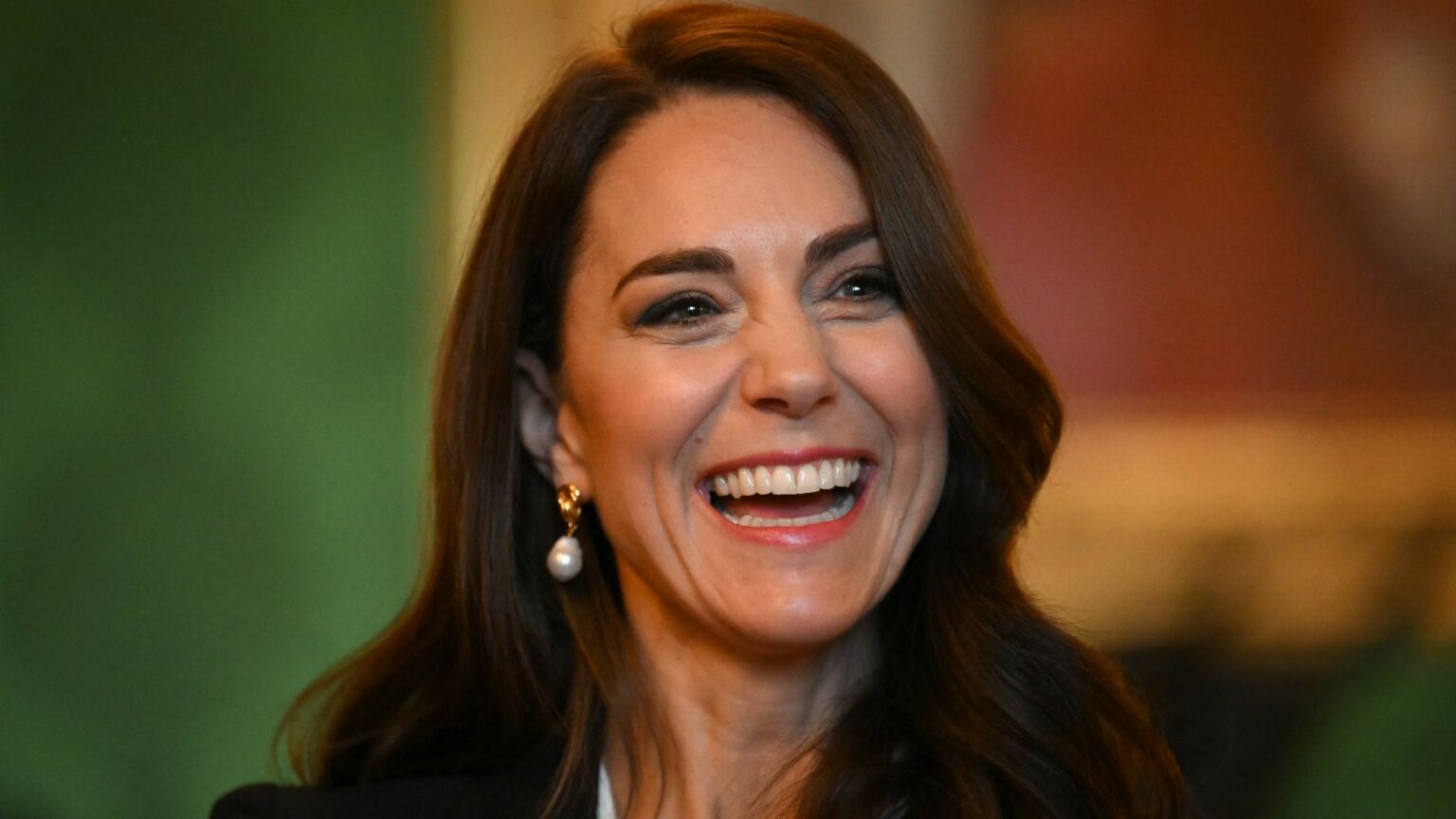 Kate Middleton, aka the Princess of Wales, has launched a new campaign called 'Shaping Us', through her Royal Foundation Centre for Early Childhood,
The aim of Shaping Us is to 'raise awareness of the importance of early childhood'. 'The way we develop, through our experiences, relationships, and surroundings during our early childhood', says Middleton, 'fundamentally shapes our whole lives'. There's even a 90-second 'claymation' video featuring an animated child called Layla, released to accompany the campaign, that claims being nice to babies helps them become happy adults.
It all sounds innocuous enough. But scratch beneath the surface of the Shaping Us campaign, and the problem with this elite obsession with 'early years' child development soon becomes clear. It presents the first years of a child's life as all-important for their future success or failure. And in doing so, it puts extra pressure on parents and turns those early years into a site for external, official intervention.
Not for nothing does Middleton call the early years of a child's life the 'preventative' years – a chilling phrase. As professor Eamon McCrory argues in support of Shaping Us, the first five years of a child's life effectively determine their lives as adults. Therefore, every problem an adult faces, from obesity to mental ill health, could supposedly have been prevented if only his mum and dad were better parents.
Shaping Us could be dismissed as merely patronising. Parents already try to do their best for their children. Many of the things the Princess of Wales advocates, like singing nursery rhymes to babies, are already routine for most parents. They certainly don't need a royal to tell them to love their children.
But in many ways, Shaping Us is worse than patronising. It's part of the broader elite effort to scrutinise and exert pressure on parents. Little wonder some have seen echoes of New Labour's Sure Start scheme in Middleton's campaign. Tony Blair's flagship child-development initiative, launched in 1998, also sought to intervene in a child's early years, and it targeted working-class parents in particular. As Jennie Bristow argued on spiked, it encouraged the view that the primary problem facing children from low-income families was a parenting deficit, produced by their 'chaotic' home environments. Sure Start sought to 'improve' the parenting styles of less well-off parents by bringing them into contact with both the professionals running Sure Start centres and the middle-class parents who might also come along.
Like Sure Start, Shaping Us also wants to lecture certain parents on how best to raise their children. In some ways, it goes beyond the ideas advanced by Sure Start, by asserting that the 'early years' include pregnancy. In other words, what a mother does while her child is in the womb will also likely 'shape' the adult this child will become. This kind of quackery is deeply unhelpful. It puts unnecessary pressure on women during an already stressful and emotional time.
Middleton's concern over children's early or 'preventative' years might seem like a harmless campaign. But it's really not. It implies that certain parents will damage their children, unless nudged and policed by the experts.
Not only is this an insult to parents, it is also a dangerous way of understanding how we become the people we are today. Our future, adult lives are not determined by experiences before the age of five – some of the world's most successful individuals had a difficult start in life. Encouraging adults to blame their parents for decisions and mistakes they have made really doesn't help those adults. It deprives them of responsibility and agency.
Parents don't need to be told to love and care for their children. And they certainly don't need to be told by a member of one of the world's most dysfunctional families.
Ella Whelan is the author of The Case For Women's Freedom, the latest in the Academy of Ideas' radical pamphleteering series, Letters on Liberty.
To enquire about republishing spiked's content, a right to reply or to request a correction, please contact the managing editor, Viv Regan.