The trans takeover of The Sims 4
Even videogames are now subject to the demands of gender ideology.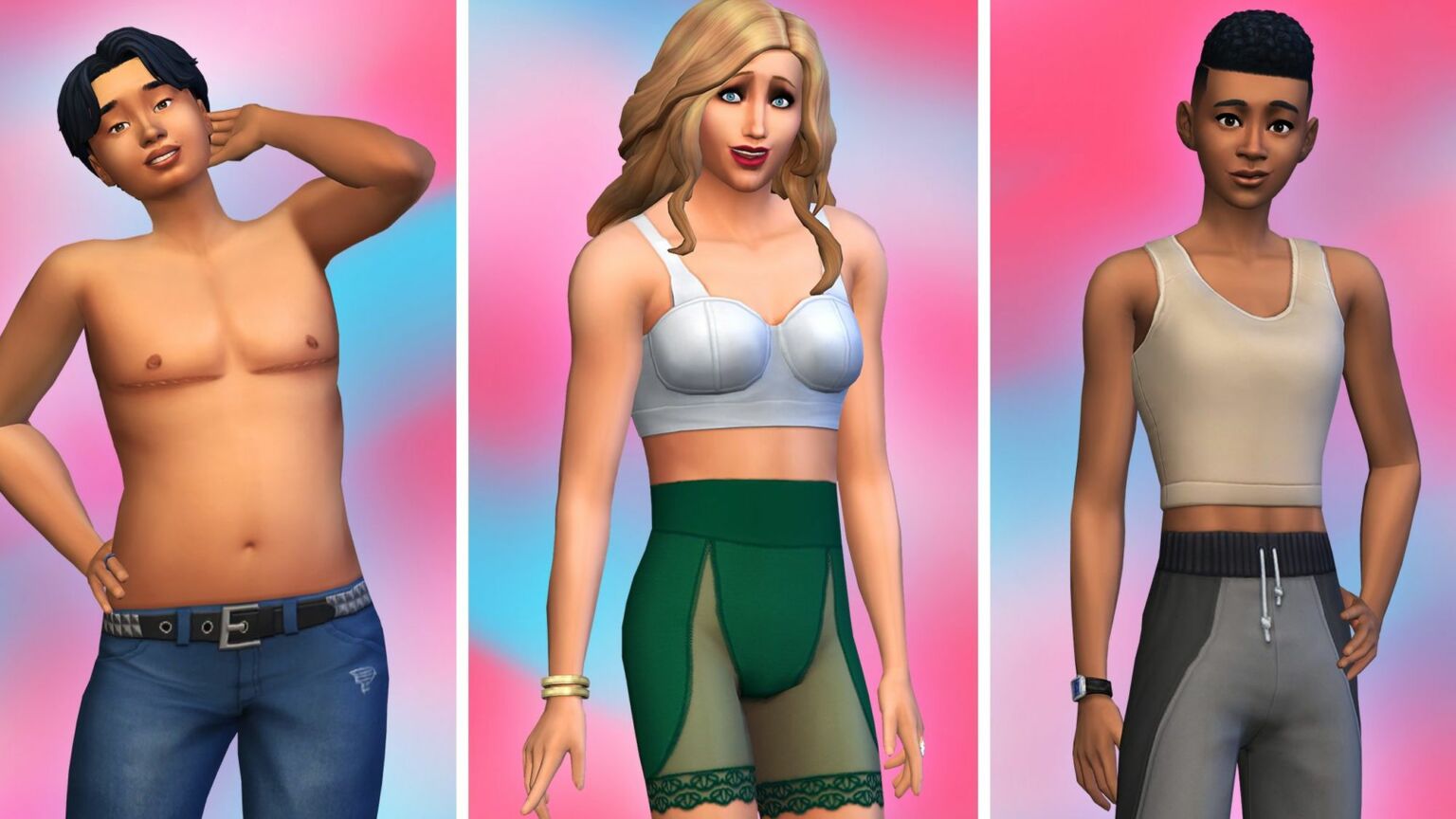 The bestselling life-simulator game, The Sims 4, is getting a trans makeover. As of last Tuesday, players have been introduced to a whole host of 'trans-friendly' customisation options for their characters, including mastectomy scars and breast-binders – all of which are supposed to signify their trans identities.
The Sims 4, like its predecessors, is typically marketed toward the teen and pre-teen demographic, although the average player skews towards women aged between the ages of 18 and 24. The aim of the game is for the player to create both characters (Sims) and a world for them to inhabit. The fourth instalment of the series was first released in 2014, and has been receiving regular updates ever since. And this latest update isn't the first to pander to the trans movement.
Since 2016, players have been able to dress their male-bodied characters in women's clothes, and vice versa. In May of last year, custom pronouns were also introduced, which asked players to choose masculine, feminine or they / them pronouns for their Sims. Players could also create their own 'neo-pronouns' that would be displayed in-game.
This has all been part of a push by publisher Electronic Arts to make the franchise 'more diverse, inclusive and representative of our global community'. As a result, the most recent update to The Sims 4 will allow players to create Sims with scars that imply gender-reassignment surgery, or dress them in clothes that are used in the real world by trans people to flatten the chest or disguise male genitalia.
These changes were met with a downright bizarre chorus of support from certain right-on sections of the Sims fanbase. Many were overjoyed that they could put virtual breast-binders and other 'gender-affirming' underwear on the characters that live inside their computers. In the words of one particularly enthusiastic Simmer, 'By including explicit, real-life markers of transness in the Character Creator, the game allows us to see our own bodies as part of our fantasy, not something we have to leave behind'.
Similarly, a nonbinary gamer pundit described how emotionally significant it was, that 'younger generations will now have a version of The Sims where they can make a character that is the outward expression of who they truly are'. She even suggested that her journey to coming out as nonbinary may have been dramatically different, if only she had had access to these new customisation options on Sims when she was a teen.
Perhaps these sorts of reactions are to be expected from the trans movement. After all, trans activists are obsessed with finding external 'validation' and 'representation' in every possible medium of entertainment. The fact that grown adults are claiming to be emotionally impacted by 'trans-inclusive' updates in a videogame shows how infantile and narcissistic trans activism can be.
For players of The Sims 4 who don't identify as trans – which I imagine to be the majority – this update is unlikely to be a life-affirming experience. Many may even wonder why chest-binding or 'top surgery' is being given a thumbs-up in a videogame ostensibly aimed at young teenage girls.
Above all, The Sims 4 update shows once again how ubiquitous trans ideology has become. It seems that every aspect of our cultural life is now subject to the demands of gender ideology. These ideas are being imposed on us, whether we like it or not.
Lauren Smith is an editorial assistant at spiked.
Picture by: Twitter / @TheSims.
To enquire about republishing spiked's content, a right to reply or to request a correction, please contact the managing editor, Viv Regan.