Alan Cumming's shallow 'anti-imperialism'
He has rejected a British honour to show his fealty to woke Hollywood.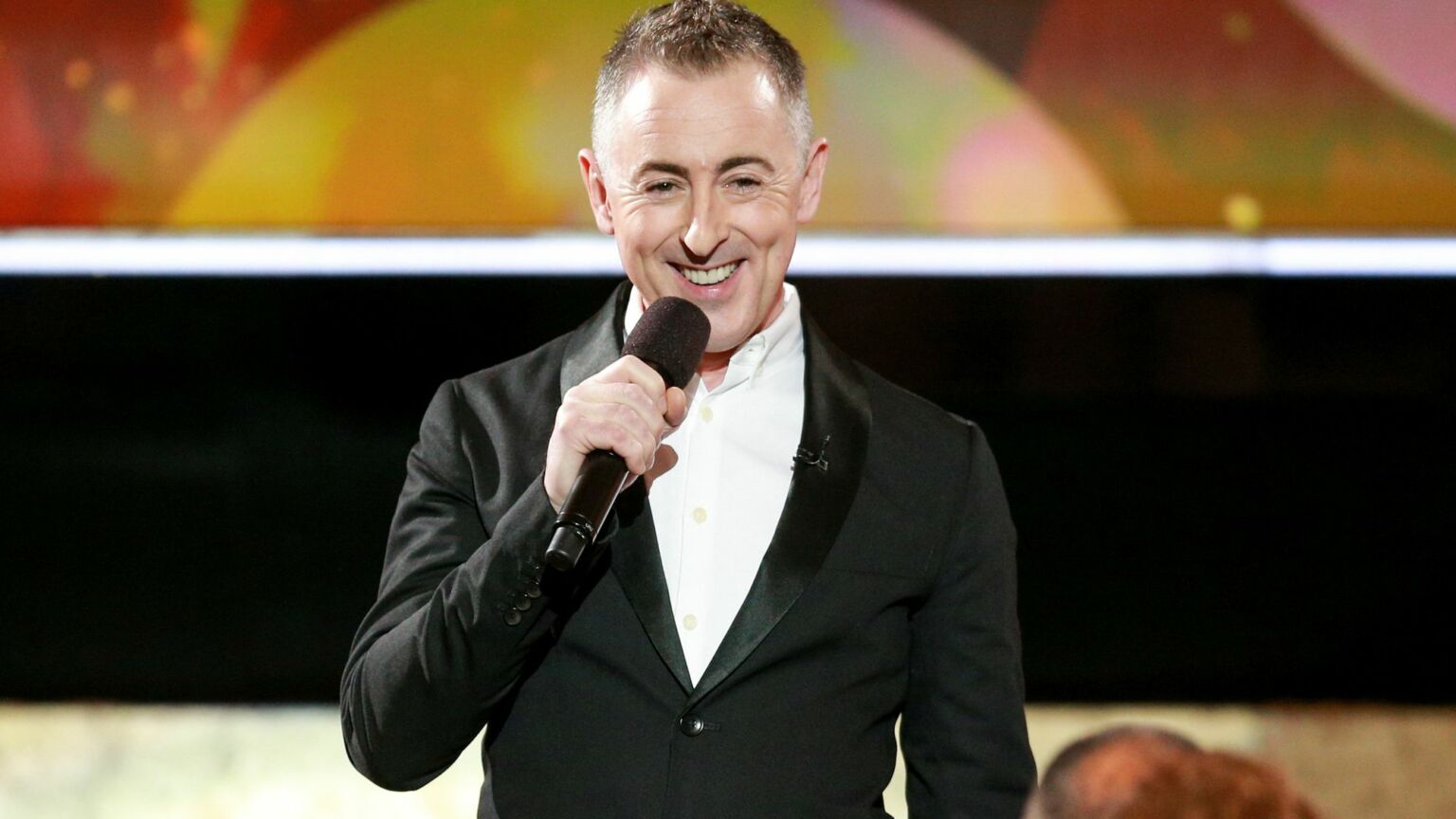 Back in 2009, actor Alan Cumming was made an officer of the Order of the British Empire (OBE) for his service to film, theatre and the arts, and for his advocacy work, campaigning for equal rights for the lesbian and gay community. Last week, Cumming, who has been living and working in the United States for more than a decade, decided to return the honour.
Writing in an Instagram post, Cumming said he had recently become aware of the 'toxicity' of the British Empire. He said that 'the queen's death and the ensuing conversations about the role of monarchy, and especially the way the British Empire profited at the expense (and death) of indigenous peoples across the world, really opened my eyes'.
You do have to wonder why it took the 'conversations' following the queen's death to open Cumming's eyes to the horrors of British imperialism. Are we really to believe that, before September 2022, he had never heard of Britain's role in the Atlantic slave trade during the 17th, 18th and early 19th centuries? Was he really unaware of British rule in India during the 19th and 20th century? Was he seriously oblivious to Britain and other Western powers' scramble for Africa during the late-19th century?
Even if it is true that Cumming has only now become aware of the history of the British Empire, he surely cannot have missed the more recent overseas interventions carried out under the British flag. After all, back in 2009, when Cumming accepted his OBE and went down on one knee before Princess Anne (in a kilt and with a winning smile), Britain was engaged in two high-profile overseas occupations. Its forces were stationed in Iraq and Afghanistan, where they had joined the US-led invasion forces in the early 2000s.
These were calamitous neo-imperialist interventions. The initial invasion of Iraq, for instance, led to the deaths of between 25,000 and 50,000 Iraqis. During the occupation of Iraq, Britain supplied a force of 7,200 to police Basra from 2003 to 2009. The British forces involved were subject to hundreds of allegations of torture, assassination and ill-treatment.
Britain's involvement in the invasion and occupation of Afghanistan, from 2001 to 2021, was no less brutal. Tens of thousands were killed as Afghanistan was plunged into a years-long conflict between Western forces and the Taliban. Other interventions in Sierra Leone (2000) and Kosovo (1999) were equally contentious.
Surely only someone living life as a hermit would have not been aware of the human cost of these deadly overseas misadventures. And yet Cumming has decided that now, January 2023, is the time to hand back his OBE – a time when Britain has largely withdrawn from those disastrous, neo-imperial conflicts.
Then again, perhaps we shouldn't be too hard on Cumming for not following British affairs all that closely. After all, he has been busy as an actor over the past few decades, beginning with a supporting role in Taggart in 1986, which he followed up with critically acclaimed roles as Hamlet and as the Master of Ceremonies in Cabaret. In the 1990s, he honed his skills as Sebastian Flight in BBC2 sitcom The High Life. Since then, he has gained much wider exposure as returning character Eli Gold in top US drama The Good Wife.
Indeed, it is while living in his adoptive home of the US that Cumming has increasingly embraced political activism. His support for lesbian and gay rights is well known, of course, but he also backed former presidential candidate Bernie Sanders in 2016 and has campaigned against circumcision.
Perhaps it's his immersion in Hollywood, and his adoption of its woke worldview, that best explains why Cumming has only now decided to return his OBE. By denouncing the 'toxicity' of the British Empire, almost half a century after it ended, he is signalling that he is now fully a part of Hollywood royalty. That he agrees with its liberal views and prejudices. That he shares in its BLM gesture politics. After all, he has already made it clear his sympathies lie with the perma-woke Harry and Meghan in their vendetta against the royal family (and, by association, Britain).
It's clear that Cumming's anti-imperial posing has very little to do with any principled objection to empire or to Western nations' occupation or colonisation of other countries. If it did, Cumming might have something to say about America being built on formerly indigenous land, or its continuing military adventures around the world.
Cumming is far from the first to return an OBE or an honour, of course. Other famous people have returned or refused honours on points of principle – famously, John Lennon and George Harrison did over the Biafra war and Vietnam (although Lennon mocked the gesture even as he made it, by adding that he was also protesting against his song 'Cold Turkey' slipping down the charts). Radical lawyer Gareth Peirce's desk was so untidy that she missed the letter asking whether she would accept a CBE on Tony Blair's recommendation. She then had to say that she did not accept it, after it had been announced. Others, like Benjamin Zephaniah and David Bowie, made it clear that they never wanted one.
Perhaps the best approach would be to decline an honour in private, or accept it in good grace. To reject it publicly, as Cumming has, looks like a shallow, vain gesture.
To enquire about republishing spiked's content, a right to reply or to request a correction, please contact the managing editor, Viv Regan.