Sadiq Khan is taking Londoners for a ride
The mayor is expanding his punitive ULEZ scheme against the public's wishes.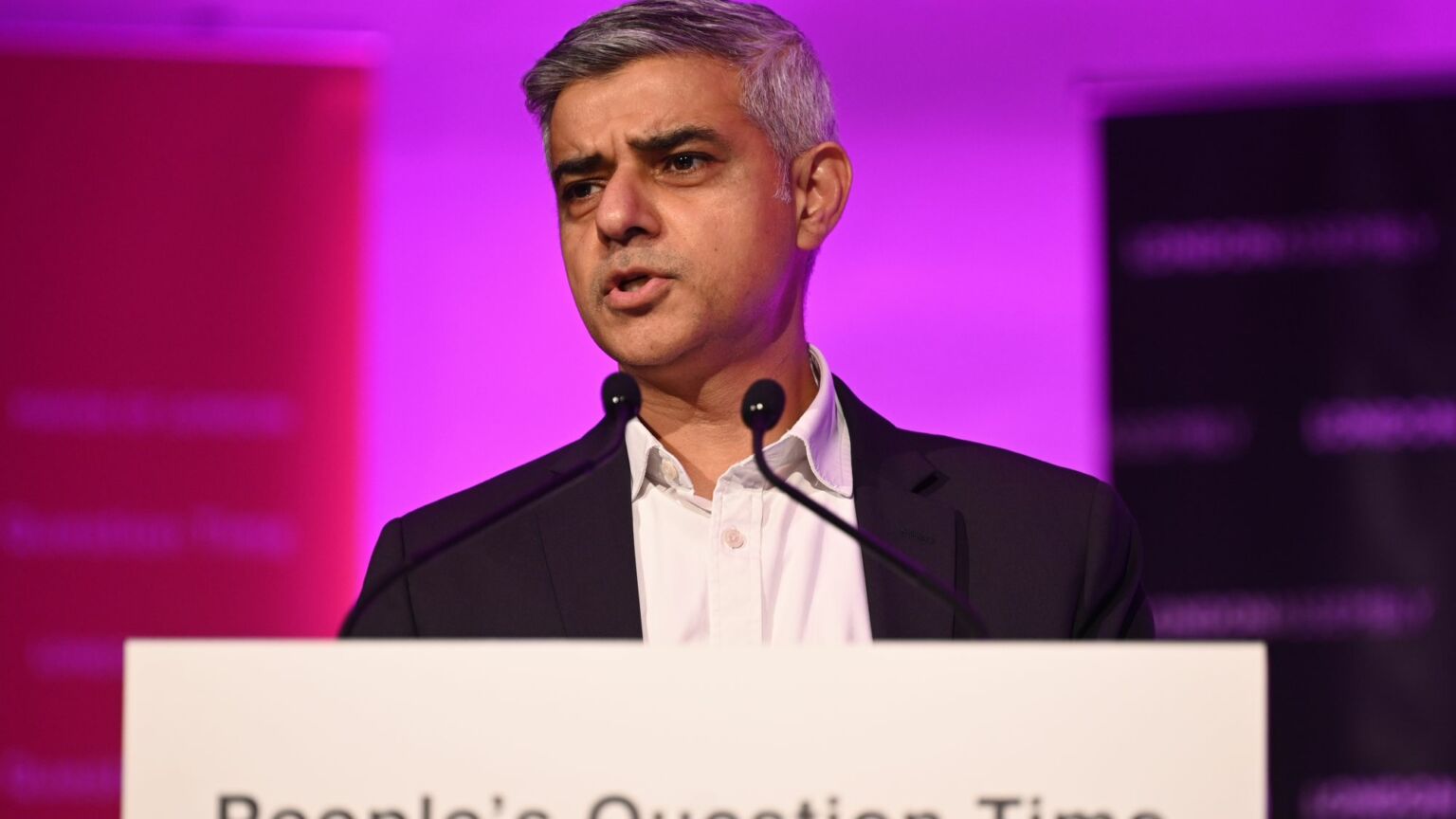 When London mayor Sadiq Khan announced last year that he would expand his draconian Ultra-Low Emissions Zone (ULEZ) to cover the whole capital, Londoners were incensed. It would cost drivers hundreds of pounds a year just to use the capital's roads. It would penalise everyone from tradesmen to parents doing the school run. And it would make the outer-London suburbs, with their poor public-transport infrastructure, even less accessible.
City Hall was well aware of the problems an expanded ULEZ would pose for Londoners. All of them had been raised during a public consultation on the scheme held last year. Before the consultation, Khan had even promised that if there was 'overwhelming opposition' to his plans, the ULEZ expansion would not go ahead. But far from listening to the consultation responses, it emerged last week that City Hall may have manipulated them instead, in order to make them look more favourable. The mayor himself was likely aware of this, too.
First introduced in 2019, ULEZ replaced the previous inner-city congestion charge with regulations that would be in force 24 hours a day, 365 days a year. Those driving petrol cars manufactured before 2006 and diesel cars manufactured before 2015, were to be charged a £12.50 daily charge for driving within the zone.
ULEZ was initially confined to central London, before it was expanded up to the North Circular and South Circular roads in 2021. Under the latest expansion, due in August, the ULEZ will cover all 32 London boroughs.
Last week's revelations show that Khan has been determined to pursue his scheme in spite of the public's wishes. A Freedom of Information request from the Greater London Assembly Conservatives showed that the mayor's office had excluded 5,270 consultation responses opposing the ULEZ expansion, claiming they were just 'copy and paste' jobs. Just three responses in favour of his plan were excluded on similar grounds.
It also turns out that Khan's office actively tried to solicit more favourable responses. The first batch of responses had showed that two-thirds were opposed to the ULEZ expansion, so City Hall subsequently spent thousands of pounds on a digital-marketing campaign 'targeting young people through Snapchat and Instagram' – a demographic less likely to own a car, and more likely to be in favour of green policies like ULEZ.
This cynical manipulation of the consultation process shows Khan's contempt for Londoners. His office had no interest in listening to views that differed from the mayor's. In response to allegations that it had effectively rigged the consultation, the mayor's office brushed the issue aside, by claiming that the 'real scandal is that toxic air leads to the deaths of thousands of Londoners every year'. These statistics are highly questionable.
For all of Khan's talk about clean air, money is likely the main motivating factor behind the expansion of ULEZ. It is no secret that Transport for London (TfL), which the mayor is responsible for, has been struggling financially in recent years. And ULEZ makes cash. In the first five months of its launch in 2019, over two million Londoners paid the £12.50 daily charge, generating almost £31million. On top of that, TfL issued over 200,000 penalty-charge notices, at up to £160 a pop, during its first year of operation.
The London mayor's willingness to raid Londoners' pockets doesn't stop there. Over recent years, TfL has also introduced numerous Low-Traffic-Neighbourhood schemes (LTNs). These use wooden barriers and fines to discourage drivers not resident in designated areas from using their roads. The fines have proven a real money spinner for TfL. Hackney Council, which has shut 19 roads since 2020, has charged drivers over £19million in fines. Lambeth Council did even better, earning £22million in one year across just six LTNs.
LTNs have already made travelling in certain London boroughs a nightmare. As campaigners have pointed out, while the posh, tree-lined streets inside LTNs might be car-free, most traffic has simply been diverted on to main thoroughfares, turning them into 24-hour car parks.
Both LTNs and the ULEZ expansion are products of a political class that is out-of-touch with the lives and needs of ordinary Londoners. Perhaps Khan has never struggled with a buggy and shopping bags on a crowded bus. Maybe he expects London's plumbers, care workers, delivery drivers and cleaners to have a spare £37,000 in their back pocket to buy an electric car.
For those now forced to turn to public transport, London's tube and bus fares will rise by 5.9 per cent in March – the biggest increase in more than a decade. You start to get the feeling that Sadiq Khan is taking Londoners for a very expensive ride.
London is a capital city, not a village. In real living cities, people need to be able to live, work and travel. It is clear that Khan has no interest in what people need and want. His office is more interested in crusading against cars, than in trying to improve Londoners' lives.
Ella Whelan is the author of The Case For Women's Freedom, the latest in the Academy of Ideas' radical pamphleteering series, Letters on Liberty.
To enquire about republishing spiked's content, a right to reply or to request a correction, please contact the managing editor, Viv Regan.