A nation needs heroes
The renaming of Sir Francis Drake Primary School is a sign of our unhealthy alienation from the past.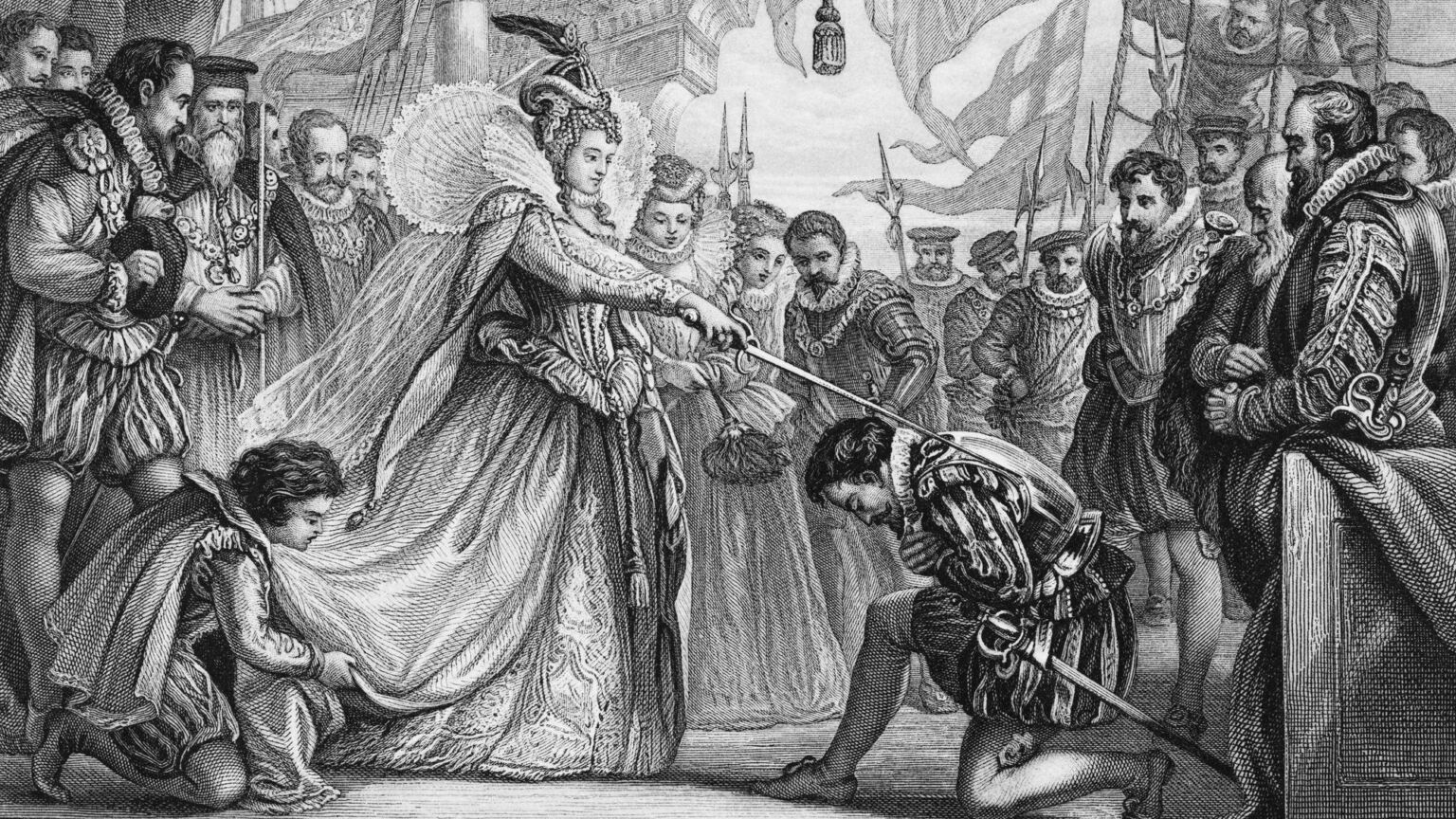 Sir Francis Drake Primary School in southeast London is no more. The long-dead seafarer was thought to embody values 'at odds' with those of the school, so the governing body consulted on a name change. In a vote of 450 parents, staff, pupils and local residents, 88 per cent opted for a new name. Now, in what the headteacher calls 'an exciting new chapter', the school will become known as Twin Oaks.
The vote seems emphatic. But how much did the children – and even the staff and parents – actually know about Drake? The BBC's coverage of the episode is certainly revealing: 'A school named after the 16th-century slave trader Sir Francis Drake has had its name changed', it writes. Presented like this, of course that's how the vote went. Who in 2023 wants to be associated with a slave trader? But at no other point in the past 400 years would Drake have been described in these terms.
Until now, Sir Francis Drake has been celebrated as a national hero for his role in leading the English navy to victory against the Spanish Armada in 1588. His circumnavigation of the globe, captaining the first English voyage to pass through the Magellan Strait from the Atlantic Ocean to the Pacific Ocean, guaranteed his place in history. Even in his own lifetime, Drake the man became Drake the legend – a swashbuckling emblem of courage, determination and British military might.
A nuanced history must, of course, note that Drake played a role establishing England's involvement in the slave trade. He neither funded nor instigated these voyages, but he did captain trading vessels carrying slaves across the Atlantic. When set against the slavery of millions of Africans over hundreds of years, and the vast wealth that was accrued as a result, Drake's role was tiny. This is not to trivialise his legacy but to put it into historical perspective. If we are going to judge Drake in 2023, we need to set his deeds within the context of his time and to consider his accomplishments as well as his mistakes.
Sadly, such nuance about the past is lacking today. History books, once dominated by the exploits of great men, are now filled with tales of shame. Rather than seeing Drake as an incredible adventurer who also played a part in the slave trade, we are pushed to see him as wicked, and to erase his name from public life.
Once-respected historical figures are now routinely presented as evil incarnate. In June 2020, the statue of Edward Colston in Bristol was toppled and shackles were placed on Drake's statue in Plymouth. Both acts suggested an almost Medieval belief that inanimate objects embody the sins of the person they resemble.
Since the Black Lives Matter protests of 2020, dozens of statues have been removed and buildings renamed. All manner of historical figures have been written off as 'slave traders, colonialists and racists' and have been scrubbed from the public square irrespective of their past achievements. In September, the University of Edinburgh renamed David Hume Tower. Some of the greatest works of Enlightenment philosophy count for nothing, it seems, when up against charges of racism drawn from one spurious footnote.
The University of Liverpool renamed Gladstone Hall despite four-time former prime minister William Gladstone having argued for equality of opportunity and having passed legislation to extend suffrage. Christened 'the People's William' by his many supporters, Gladstone even wanted an end to slavery. But because his father was a slave trader and because William argued for gradual, rather than immediate emancipation, he was nevertheless condemned to be erased from our collective consciousness. It often seems that when it comes to these old buildings and statues, facts do not really matter.
Besides, prior to 2020, did anyone seriously walk past statues of Colston, Drake or Captain Cook and weep for their distant ancestors? Did students really come over all faint at the prospect of a lecture in Hume Tower? I doubt it. Whoever they once represented, monuments become part of our current landscape, a roosting spot for birds and meeting place for friends.
When historical figures are remembered, it's often myth rather than reality. The Sir Francis Drake who lives on in school names and statues is Drake the plucky, brave, adventurous hero who conquered the seas and faced down the Spanish to save England. Deep down, we know this is partial. We know it is the stuff of legend. But it is exciting and inspiring. It makes us – all of us – proud to be British. For centuries, the myth of Drake, as much as the reality, has been at the heart of British national identity. It is a story that transcends divisions of race, gender and sexuality.
Headteacher Karen Cartwright says she is 'thrilled' that her pupils have played such a 'central role' in renaming their school. But what have these children really learnt from this? That there are no heroes and no achievements worth emulating? That the past is where bad things happened? That they should feel shame, not pride, in being British? There is little to celebrate about a generation growing up so morally adrift from its nation's past.
Joanna Williams is a spiked columnist and author of How Woke Won, which you can order here
To enquire about republishing spiked's content, a right to reply or to request a correction, please contact the managing editor, Viv Regan.