Simon Pegg and the dreary conformity of luvvie opinion
The creative sector's Tory-bashing gets more tedious by the day.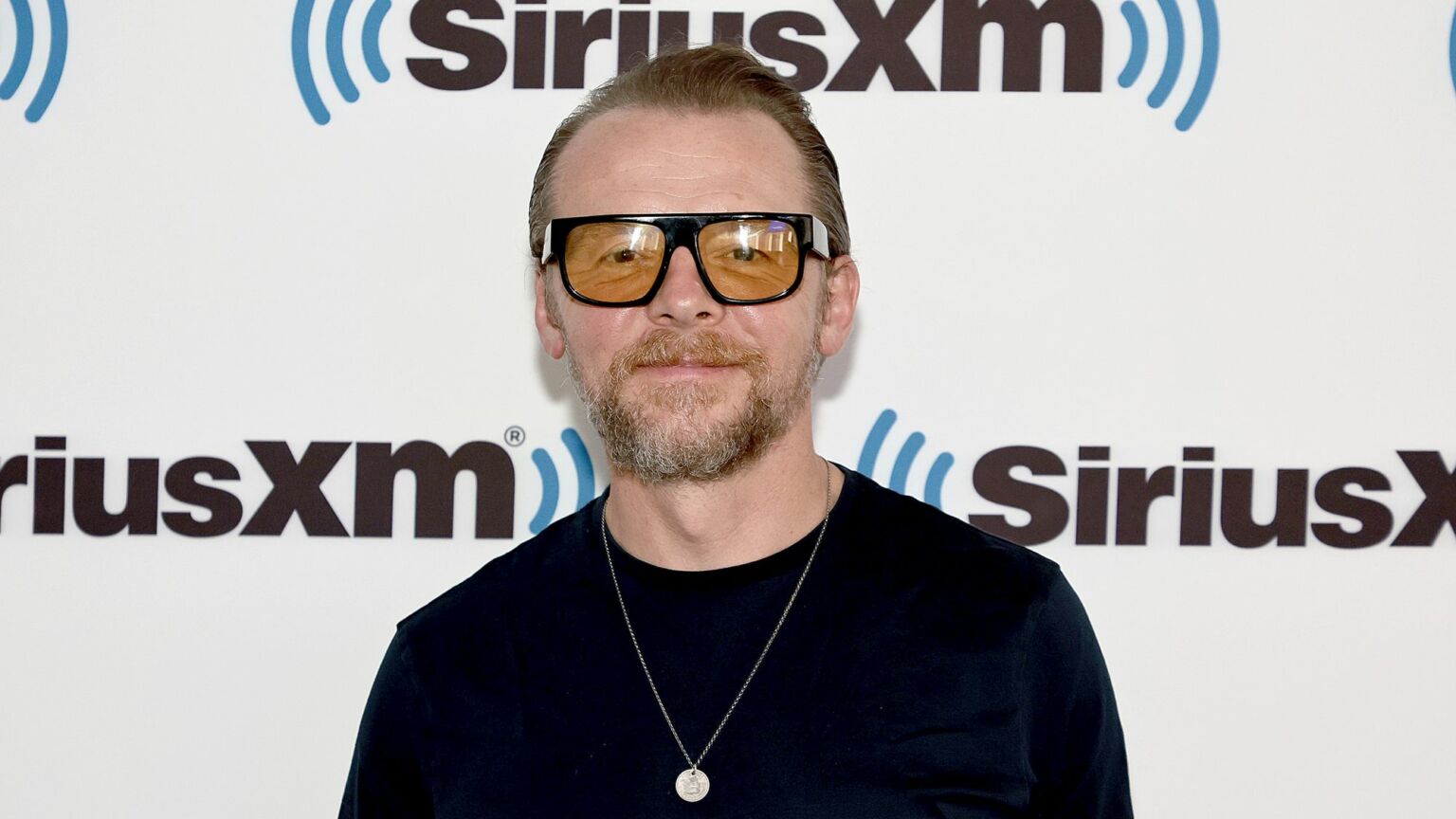 I'm not sure why film star Simon Pegg thought the best way to make a political statement was to film himself sitting in his car, looking like an unkempt, divorced dad about to shout, 'I just want to see my own bloody kids, Carol!'.
Something had certainly got him hot under the collar last week. So much so that an urgent to-camera address via Instagram was required. Was it Ukraine? The cost of living? Spiralling rates of knife crime?
No. It was maths – specifically, Rishi Sunak's announcement, in his new year's speech last Wednesday, that he wants maths lessons to be compulsory until pupils are 18. This may have struck you, as it did me, as a typically harebrained and almost comically irrelevant response to the many pressing problems the UK is facing right now. One pictures Rishi Sunak racing to the scene of an inferno, leaping from the fire engine and saying, 'Ooh, that place could do with a lick of paint'.
But Rishi's bizarre numeracy wheeze touched off an equally bizarre response in Pegg. It 'sparked fury', in the tabloid phrase de nos jours.
'What a prick!', Pegg fumed. 'What about arts and humanities and fostering this country's amazing reputation for creativity and self-expression?' (Nice, natural turn of phrase there, itself worthy of a politician.) 'Rishi Sunak wants a fucking drone army of data-entering robots!'
My first reaction was how quaint it is, how really quite sweet it is, that someone in 2023 can still believe that the Conservative Party will actually do anything it says it is going to do. I want to reach into Simon's video and give him a little hug. I want to reassure him that compulsory maths until 18 isn't going to happen for the same reason that we aren't currently living in a 'Big Society', where inflation and immigration are under control, where Britain voted to Remain in the European Union, where the nation is being levelled up and where cheap new housing is abundant.
The Conservative Party is a tragic joke. Imagining that it could produce an army of data robots, even if it really wanted to, is unforgivably naive. It would announce a consultation into an army of data robots, followed by a review, a report, an interim report, a committee, then maybe build half a robot that says, 'I like to move it, move it, boogie boogie boogie', before it explodes. The Tories would then forget any of this had ever happened and move on to some new pipedream, under whoever was in charge that month.
Simon's horror at the maths plan also seems to overlook the fact that this terrifyingly draconian attack on the creative industries, even if it succeeded, would merely bring Britain into line with other fascist totalitarian hellholes / cultural wastelands such as France, Germany and Japan.
Like Pegg, I was terrible at maths in school and haven't really needed it in my adult life. But unlike Pegg, I am grateful to and respectful of the discipline. I suspect that the magical technological processes that transmit his little face so regularly to screens around the globe, and which add the CGI to enhance whatever unlikely thing is going on in his films, require someone somewhere to have done a few sums.
The spluttering horror of creatives to the Tories is a tedious part and parcel of British cultural life. I have studied this phenomenon at close quarters for many years. I think the mental process, such as it is, goes like this:
'The Tories are nasty. I am nice. The Tories say something, so it must be nasty. Because the Tories are nasty. I must be angry about the thing they have said.
Because I am nice.'
It's doubtful that this theatre of outrage – and it is theatre – actually achieves anything apart from tribal signalling and bonding. Those are important social functions in their way, but it is incredibly tedious for the rest of us looking on.
Beyond these generalities, Simon's specific supposition, that maths is not 'creative' and good only for creating 'robots', is telling of a blinkered worldview that I'm afraid is very common in the creative sector. It is richly ironic for someone with exactly the same bog-standard opinions as every other creative to talk about robotic maths drones.
For there are Peggs everywhere and across everything, including – ironically – the Conservative Party. You can take their opinions as read on every last thing. In fact, you could make a mathematical formula of it – Stewart Lee to the power of Charlie Brooker times Steve Coogan plus Matt Lucas equals Simon Pegg.
Now, we all tend to agglomerate around likeminded folk, and that's fine. The issue here is that it's the creative sector that is so particularly dreary. Nothing Simon Pegg said in his video was surprising, or thoughtful or inventive – apart, maybe, from the thinness of the subject that caused such a reaction. And that says something about our dreary, atrophied pop culture.
Gareth Roberts is a screenwriter and novelist, best known for his work on Doctor Who.
To enquire about republishing spiked's content, a right to reply or to request a correction, please contact the managing editor, Viv Regan.