Why have so many liberals given up on free speech?
Toby Young on the elites' turn against our most precious liberty.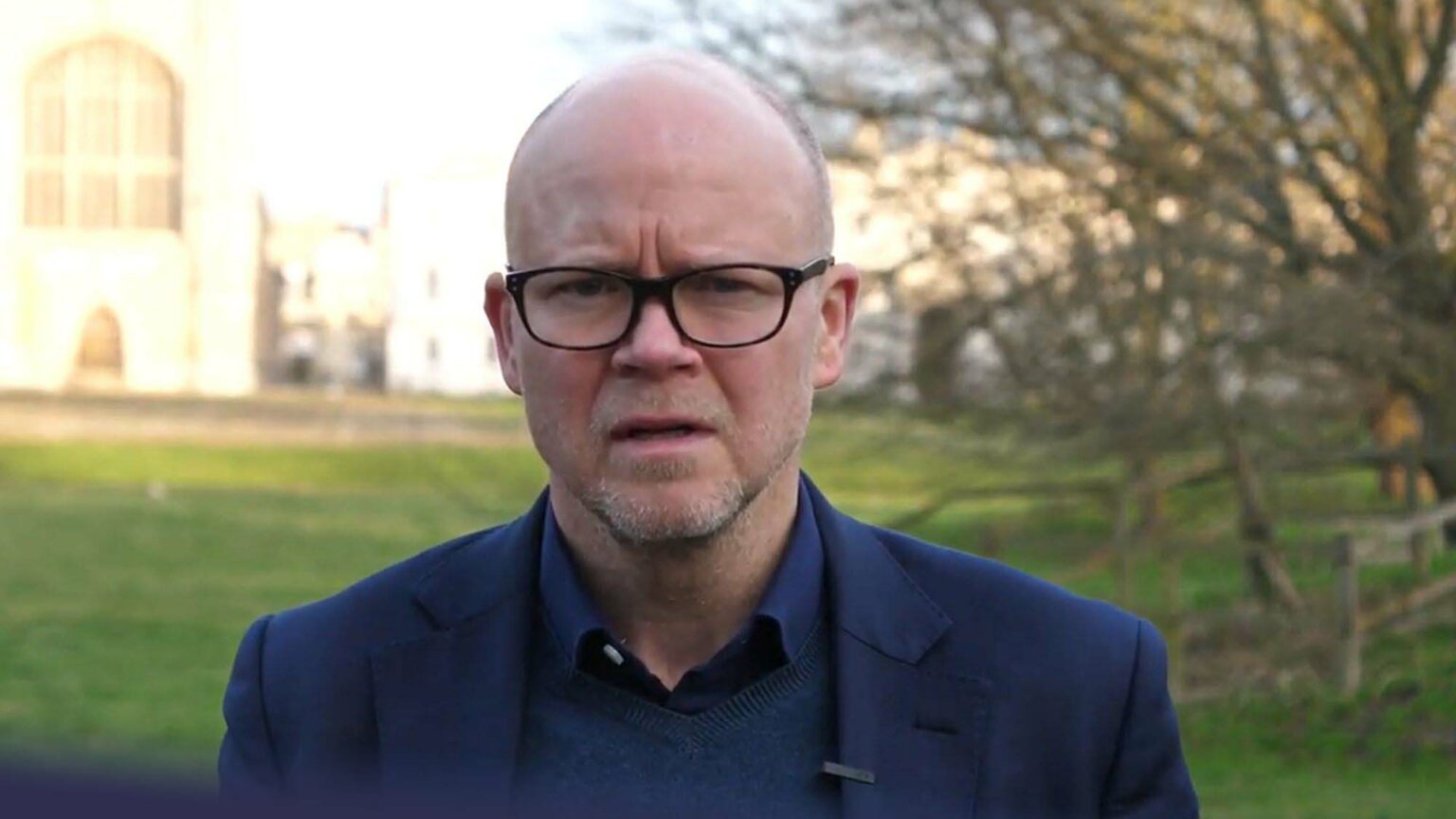 Until relatively recently, free speech was understood to be a core Western value. The ability to speak one's mind without censorship from the state was critical to our conception of life in a liberal democracy. But today state censorship is expanding and taking on new forms. In the UK, the government is planning to severely restrict what we can and can't say on social media, with its authoritarian Online Safety Bill – building on our already extensive hate-speech laws. In the US, thanks to Elon Musk's takeover of Twitter, we have learned of the shocking level of FBI interference in online content moderation in recent years – that is, state censorship via the backdoor. For many elite liberals, however, these alarming developments have elicited little more than a shrug. Worse still, some are actively cheering on this censorship, denouncing free-speech campaigners as a threat to democracy. When did liberals lose their faith in liberty?
Toby Young is the founder and director of the Free Speech Union. He recently joined Brendan O'Neill for a special live episode of The Brendan O'Neill Show. Below is an edited extract from their conversation. Watch the full episode here.
Brendan O'Neill: How optimistic do you feel about free speech going into 2023?
Toby Young: I'm very mildly optimistic. I think 2020 was a particularly bad year for free speech because of a combination of the Black Lives Matter movement and the pandemic. At the Free Speech Union, we spent a lot of our time defending people who challenged BLM orthodoxy or Covid orthodoxy. That persisted into 2021, but the clouds began to part a little in 2022.
There was a fightback against the trans Taliban, with the announcement that the Tavistock clinic will be closing. But, of course, gender-critical feminists are still getting cancelled left and right. We had the cancellation of the Adult Human Female screening in Edinburgh recently. But generally I think the trans-rights activists seem to be on the backfoot.
There were also some developments that weren't so good. PayPal and other payment processors are censoring people for saying lawful things that they disapprove of. The Free Speech Union fell victim to that when PayPal closed our account in September. Paypal eventually reopened it again, but plenty of people's accounts have been closed and not reopened. That's something we're going to have to do our best to fight.
The Online Safety Bill eventually came back to parliament, but this version wasn't as bad as it was in some of its earlier iterations. The clause that would have banned 'legal but harmful' speech online has gone, but we're certainly not out of the woods. Meanwhile, the Higher Education (Freedom of Speech) Bill has already been neutered in the House of Lords. Nonetheless, I think that bill will still make an impact and it still seems to be on track to become law early this year.
On balance, 2022 hasn't been too bad. I expect things to get a little better in 2023. The really big source of optimism is Elon Musk's purchase of Twitter. The site has long been used both to disseminate woke propaganda and to enforce ideological conformity with progressive dogma. So now that Elon Musk has taken over, I think Twitter could be a source for good rather than evil in 2023.
O'Neill: The revelations from the 'Twitter Files' have made it clear that state censorship is being outsourced to private bodies and private companies. How big of a problem is that outsourcing and how do we fix it?
Young: It has become a real problem. I suspected there was a degree of collusion between agencies like the FBI and senior executives at Twitter to 'shadow ban' people, but I was still shocked to read about the extent of that collusion in the Twitter Files. In particular, I was surprised at the willingness of various senior executives at Twitter to do the bidding of agencies like the FBI, and to suppress information that might have damaged Joe Biden's electoral prospects in 2020. I suspect that something similar has been going on over the past two or three years in Britain as well, and that may come to light in due course.
Tellingly, when these various state agencies – whether it be the Department for Digital, Culture, Media and Sport in the UK, counter-disinformation units or the FBI – lean on social-media companies to remove content, they don't threaten them with fines or prosecution. That might happen under the new regulatory regime set up by the Online Safety Bill in the UK, but for the most part these bodies just ask social-media firms to remove content. Worryingly, these companies don't see that as a problem. They don't worry about being seen doing the bidding of state agencies or political actors.
Even the mainstream media think this is fine, provided they broadly agree with what it is these companies are being asked to do. That's presumably one of the reasons why Elon Musk wanted to release the Twitter Files on Twitter, rather than give them to a journalist at the Washington Post or the New York Times. Not only did he want to promote his own platform and promote the idea of it as a news-breaking medium, but he also must have known that the story wouldn't be given due prominence by the mainstream legacy press. And, indeed, the media did largely ignore it, including our own BBC. Imagine if, back in the early 1970s, Deep Throat had to reach out to a CB radio enthusiast, rather than to Washington Post reporters, in order to report one of the greatest political scandals of the last century.
O'Neill: What do you think explains this indifference to the Twitter Files revelations?
Young: Until about 10 to 15 years ago, most people shared the belief of Supreme Court justice Louis Brandeis. In a famous Supreme Court case in the 1920s, Brandeis said that the best remedy for bad speech wasn't to suppress that speech, but to encourage people to rebut it in the public square, with more and better speech. And that became known as the counter-speech doctrine. It was one of the pillars of free speech across the West.
The view now is that in order to protect the integrity of democracy and to not allow election results to be distorted, misinformation and disinformation need to be suppressed on social-media platforms. There is a new notion that democracy depends upon suppressing bad speech.
This is also partly due to the establishment's reaction to various election results, which didn't go the way elites wanted them to go. The explanation in their minds for why Trump won the 2016 presidential election or why Brexit triumphed in the EU referendum is that ordinary people were fed misinformation or were misled in some way.
So this censorship is partly caused by a kind of elite panic. It's a response to the rise of populism. And the elites' way of trying to restore their authority is to control the flow of information.
Toby Young was talking to Brendan O'Neill on the latest episode of The Brendan O'Neill Show. Watch the full conversation here:
To enquire about republishing spiked's content, a right to reply or to request a correction, please contact the managing editor, Viv Regan.