Labour's war on foxhunting is an affront to liberty
These supposed champions of cultural diversity demand absolute conformity to their preferred middle-class lifestyles.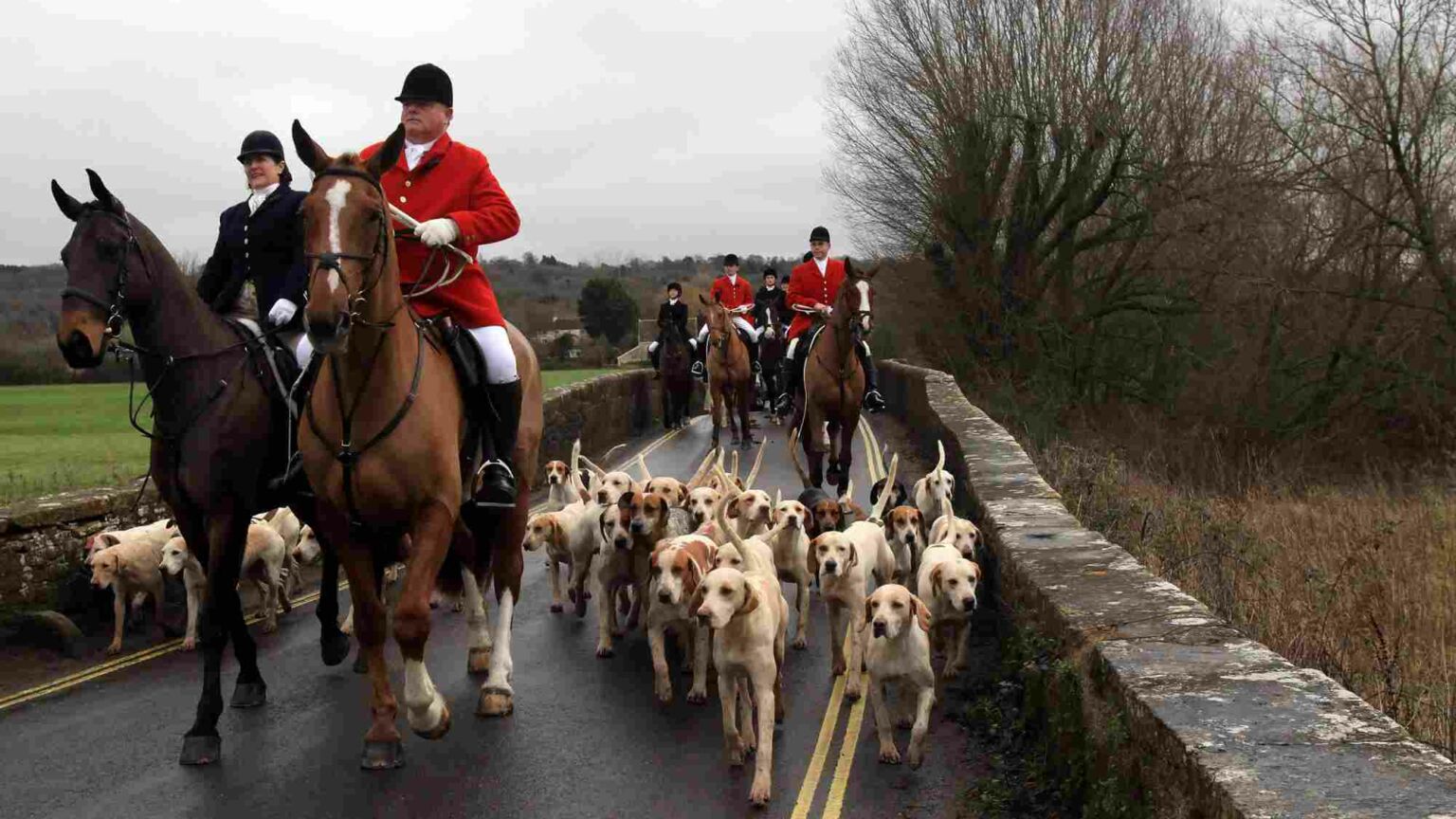 Foxhunting was once a centuries-old Boxing Day tradition for the British landed gentry. That largely came to an end in 2004, when the then Labour government outlawed foxhunting. With no political party intent on restoring foxhunting and other blood sports, you'd think this matter was settled decades ago. Not so for Labour's shadow environment secretary, Jim McMahon, who has mounted his high horse in recent days to attack rural folk who go 'trail hunting' – a practice that mimics traditional foxhunting. Instead of pursuing a live fox, the hounds follow a fox scent laid down using a rag. And it has clearly got up the nose of McMahon.
Labour says that trail hunting is a smokescreen for illegal foxhunting. McMahon now wants to toughen up the 2004 Hunting Act, close a loophole and thus outlaw trail hunting altogether. Labour claims that 438 convictions have been secured since 2010 under the act (with 42 from last year). 'Labour is the party of animal welfare', declared McMahon this week, 'and in government we will go further to protect animal welfare by putting an end to trail hunting'.
The statistics put forward are questionable. Some 90 per cent of convictions under the Hunting Act are not directly connected to trail hunts. They largely relate to poaching and other activities. McMahon's opportunistic attack on Boxing Day trail hunts has more to do with faux-class-war optics than with protecting animal welfare.
It's a non-issue, but it's one that is apparently important to Labour's sense of itself. Nearly 20 years ago, Labour's opposition to foxhunting signalled that it was now a thoroughly petit-bourgeois party. This is all but forgotten now, but in the Eighties and Nineties most left-wing activists viewed animal rights as either a distraction from more pressing issues or as a transgression of the left's human-centred morality. The plight of bushy-tailed vermin left most socialists cold.
The fact that New Labour decided to take up this issue indicated that the metropolitan middle classes, with their inflated sense of caring sensitivity, were in the electoral driving seat. The foxhunting issue helped Labour to connect with this growing constituency and reinvent itself in the process. In the long-run, animal rights became an issue that united the Blairites in the party with the faux-radical, sandal-wearing vegetarians, embodied by someone like Jeremy Corbyn.
McMahon's phoney revival of the foxhunting debate shows us that, under a Labour government, petty authoritarianism will be clogging up the statute books once more. He is clearly relishing the prospect of restricting people's free choices in a few years' time.
Labour might like to think of itself as the champion of cultural diversity, but in truth it demands absolute conformity to its preferred middle-class lifestyles. The foxhunting landed gentry felt the brunt of this under the last Labour government in much the same way that working-class smokers did, when New Labour vastly expanded the nanny state.
That Labourites are already talking about even more stringent laws on foxhunting should concern anyone who believes in liberty. Many more laws limiting our freedom to choose and do as we please are sure to follow if and when Labour returns to power.
Neil Davenport is a writer based in London.
To enquire about republishing spiked's content, a right to reply or to request a correction, please contact the managing editor, Viv Regan.